Renter
/
What Is Renters Insurance: What Does It Cover & Not Cover?
What Is Renters Insurance: What Does It Cover & Not Cover?
1.5K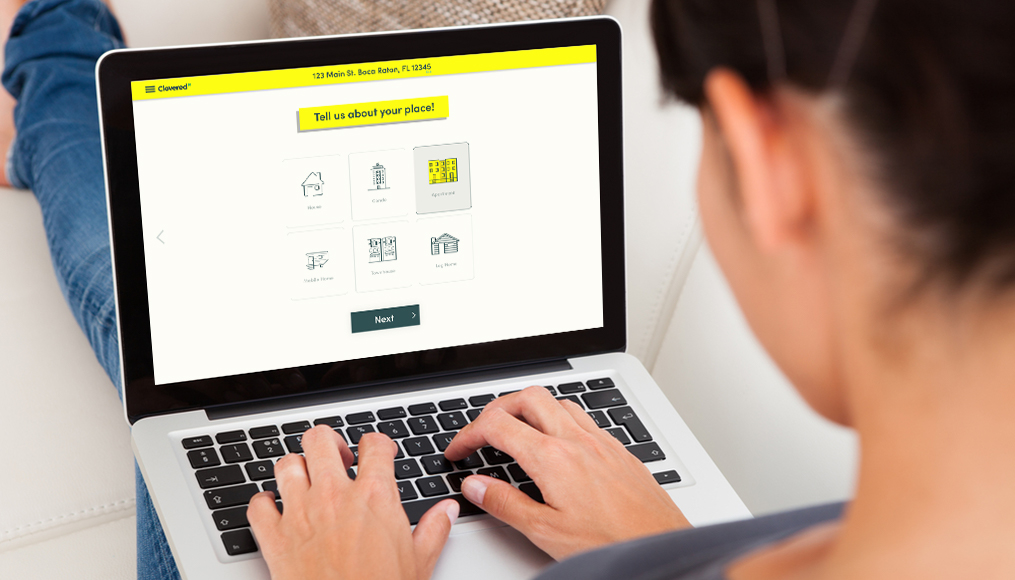 Renters insurance, which is oftentimes referred to as tenant insurance and apartment insurance, can be quite complicated to understand at times. You may wonder what it is, what it covers, what it doesn't cover and if you need it.
We're here to answer those questions and help you learn more about renters insurance, which can come in handy if something happens to your possessions or rental home.
What Is Renters Insurance?
Renters insurance is a type of home insurance policy that provides a safeguard for you and your personal belongings. It ensures you get reimbursed for belongings that are damaged, destroyed or stolen due to a covered peril and provides liability coverage after certain instances occur on and off the property you rent.
What Does Renters Insurance Cover?
Renters insurance covers incidents pertaining to your personal property, liability and additional living expenses in the event your home is deemed uninhabitable due to a covered peril. In essence, it covers your belongings and your livelihood in a multitude of different scenarios.
Personal property coverage extends to your personal belongings that are kept inside your home and on the property, such as TVs, computers, clothes, furniture, fancy espresso machine, bicycle, lawn mower and many more items large and small.
If someone breaks into your home and steals your stuff, you're covered. If an old pipe bursts and damages or destroys your bed and everything else in your room, you're covered. If a covered fire rips through your home and destroys all your belongings, you're covered.
Renters insurance only covers your items up to your policy maximum, which typically tends to be anywhere from $5,000 to $50,000, so make sure you maintain adequate coverage. However, if the damage or destruction was caused by negligence on your behalf, you may have to kiss your things goodbye because many policies won't foot the bill.
Additional Living Expenses
If your home is hit by a covered peril and deemed uninhabitable, which means that you're forced to temporarily move out while it's being repaired or rebuilt, renters insurance will help pay any additional expenses you incur along the way. This includes, but is not limited to, extra money to find a temporary rental or hotel, food, gas, storage and moving fees.
Depending on your tenant insurance policy, additional living expenses coverage, which is also known as loss of use coverage, can be anywhere from $1,000 to $200,000 per claim. The more coverage you have, the more expensive your monthly premiums will be.
The liability portion of your tenant insurance policy helps keep you from paying out of pocket due to certain instances. It helps pay medical bills and legal expenses for major or minor injuries that occur on your property if you're found liable. If your dog bites someone while you're not on your property, renters insurance should still have you covered.
Your policy has a maximum limit that it will pay for each liability claim, which usually starts at $100,000 and goes up to $500,000. However, you may purchase additional riders to extend your coverage amounts.
What Does Renters Insurance Not Cover?
Renters insurance only pertains to items you own, so it doesn't cover possessions that belong to your roommates or friends. It also doesn't cover damage to the rental home or property because the policy is designed to protect the contents in a home and not the actual structure. Among many other things, you're not covered for flood damage in many instances.
Do I Need Renters Insurance?
The question of whether or not you need renters insurance is a decision that's solely up to you. If you can afford to replace everything you own and pay for another place to live if a covered peril damages the home you're renting, then you may not need it.
However, if you don't want to take that chance or you can't afford to replace everything — much like many of us — buying a renters insurance policy is a smart idea. Plus, it won't cost you that much money each month.
How Much Renters Insurance Do I Need?
The amount of coverage you need within your renters insurance policy relies on the value of belongings you own, the amount of liability risk you're willing to take on, and the amount of money you'd need if you were unexpectedly forced to move out of your rental in a moment's notice.
If you have $5,000 worth of personal belongings, you need $5,000 in personal property coverage. Likewise, your policy should reflect $50,000 in personal property coverage if you have $50,000 worth of belongings.
It's recommended to have at least $100,000 in liability coverage, which is standard coverage within many policies. If you own a dog or your rental home has a pool, hot tub, trampoline, skateboard ramp or anything else that insurance companies deem an attractive nuisance, it's recommended that you purchase at least $500,000 in liability coverage.
The trickiest coverage is additional living expenses, which can significantly raise your premiums as you reach higher amounts of coverage. But how much extra coverage you need is up for debate.
If you live in a place like New York City, where renting apartments is expensive, you may want to opt for more additional living expenses coverage.
If your apartment is deemed uninhabitable and you need to find a temporary place to live, paying the first month, last month and security deposit on a temporary place can easily tip the scale at more than $7,000, which would likely be covered. But if you live in a place with lower housing costs, you may be safe opting for less coverage.

Get a Quote
How to Get Renters Insurance Get a Quote
Compare multiple policies to get the coverage you need at the price you want.
Sign up for our newsletter to get the latest updates.
Please enter email address.
Invalid Email Address.
Similar Articles