Auto
/
What to Do When Your Car is Stolen
What to Do When Your Car is Stolen
575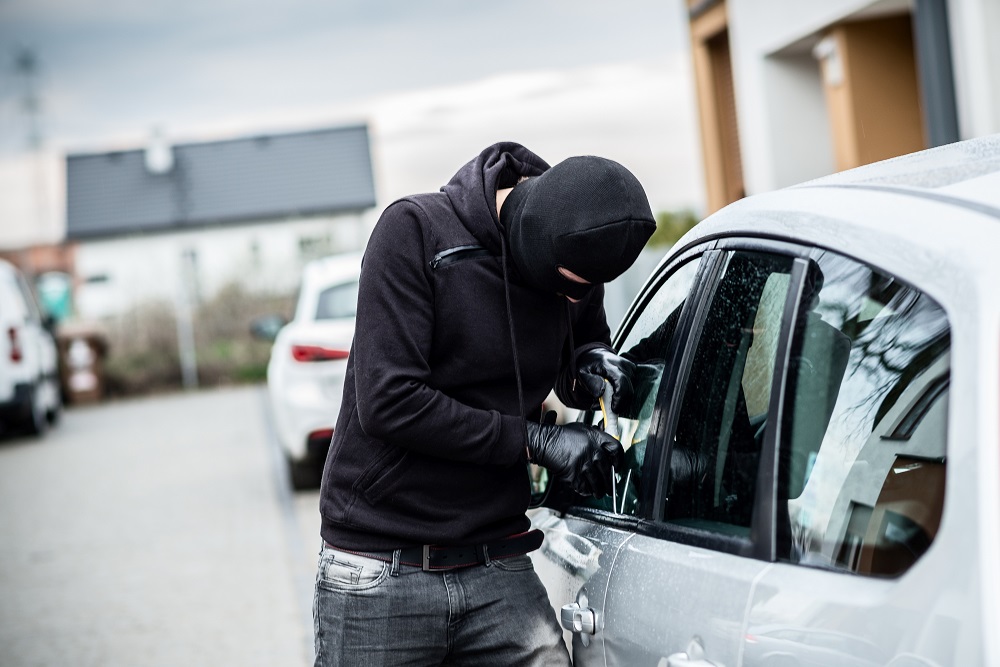 Maybe you've forgotten where you parked, or maybe your car was towed – but for thousands of people every year, car theft is a very real nightmare that's hard to imagine.
The odds are you'll never have to deal with what to do when your car is stolen, but if you do, you may not even know where to begin the process of reporting your stolen car and trying to get it back.
You might wonder what to do, who to call, and whether or not car insurance is going to help pay for your stolen vehicle?
To help ease your mind and streamline the process of dealing with car theft, here are four things you'll need to do if your vehicle is ever stolen.
1. Report a Stolen Car to the Police
Once you're absolutely certain you didn't park one street over (or that your car was towed for being in the wrong place), the very first thing you need to do is report a stolen car to the police.
Unfortunately, the odds of recovering a stolen car are little to none, but getting the authorities involved is a necessary step prior to informing your insurance company or receiving compensation for your possessions or vehicle.
The sooner you report your missing car to the police the better, but you'll need to have all of your car's details on hand when you call. Your license plate number, VIN, vehicle model, and any vehicle tracking information (like OnStar or LoJack) are all necessary to help file the report and potentially locate your car.
2. File a Claim With Your Insurance Company
Regardless of the kind of insurance coverage you have, it's absolutely imperative to call your car insurance carrier to report a stolen car. While there's no such thing as "stolen car insurance," reporting vehicle theft to your insurance provider is important to help protect anyone who might be injured while your car is not in your possession.
This will also be an opportunity to understand if your car insurance policy includes comprehensive coverage that may extend to your stolen vehicle. Before making this call, ensure that you have your lease or financing information (if applicable), vehicle title, and a copy of the police report ready to email or fax to your provider.
Does Insurance Cover a Stolen Car?
Comprehensive car insurance is the only policy that includes coverage for a stolen vehicle. There's no guarantee that you've opted in for coverage in the event of a stolen vehicle (or what your deductible might be), but your insurance provider will have all of these details prepared for you.
3. Make Note of Everything Stolen With Your Car
Any items stored inside your car at the time of the theft are now also considered stolen, so it's important to make a list as quickly as possible so you don't forget what's missing.
If your car insurance policy includes comprehensive coverage, you may be entitled to include the value of items that were in your car at the time of the theft as part of the total claim. Be sure to include any expensive items (like personal electronics or accessories) along with proof of purchase if your insurance company requires it.
4. Keep All Your Vehicle Theft Documentation Together
From the point you realize your car is missing to reporting your vehicle theft to all of the appropriate channels, it will be important to keep copies of all of your documentation with you every step of the way.
Here are just a few of the documents you may want to have accessible if you ever need to report a stolen car:
The title to your car.

Your car's VIN.

Your car's license plate number.

Any tracking information related to your car.

The filed police report notating vehicle theft.

Your car loan or lease details (if applicable).

Your car insurance policy information.
The process for reporting vehicle theft to the authorities or your insurance provider may not seem complicated on paper, but it can be extremely overwhelming in the heat of the moment.
In reality, learning how to prevent car theft may seem even more valuable now that you understand what to do when your car is stolen.
Here are just a few recommendations for ways that you can prevent vehicle theft in the future:
Always park your car in a safe area.

Install a tracking system (like OnStar) in your vehicle.

Install a car alarm system.

Keep all of your personal items and valuables out of sight when parking your car.

Close and lock all of your windows and doors at all times.
Perhaps even more importantly, it's crucial to ensure your car insurance provides the proper protection in the event that you ever experience vehicle theft. Only comprehensive auto insurance coverage will protect you from a stolen car, so you may want to double-check with your insurance provider to validate you're properly enrolled in the event of an emergency.