Flood
/
7 Life-Changing Tips for What to Do When Your House Floods
7 Life-Changing Tips for What to Do When Your House Floods
267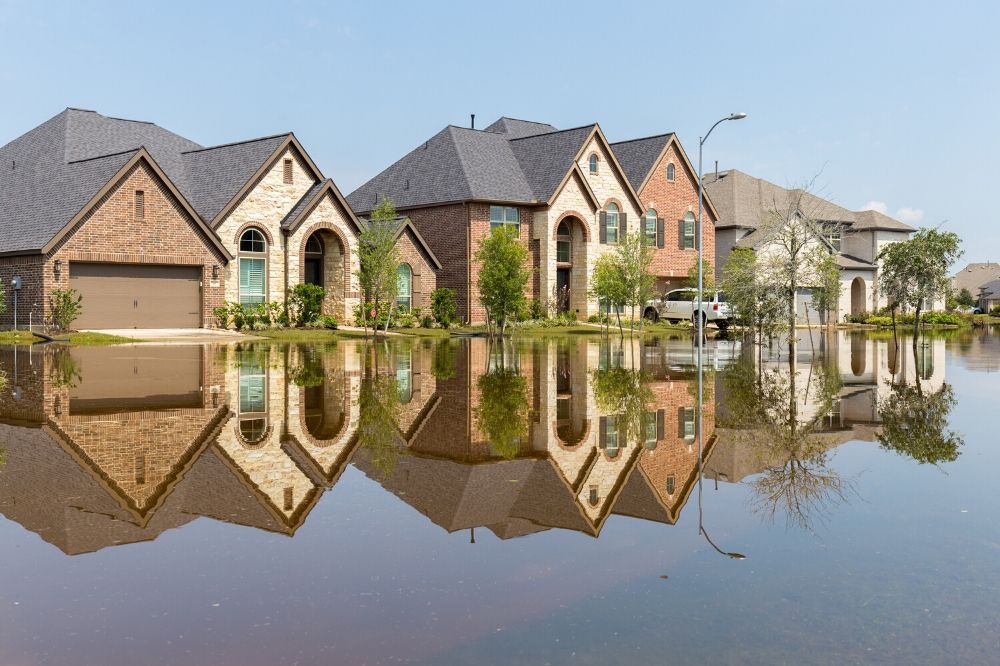 Many people have no idea that flooding is actually the most common natural disaster in the United States — and it has been for many years. Flooding is so common that nearly 90 percent of natural disasters that occur (things like hurricanes, tornadoes and snowstorms) result in some amount of flood damage.
That makes the next pair of numbers a bit scary to believe.
It's estimated that only 15 percent of households in the U.S. carry flood insurance. Moreover, nearly every home in America is within the 100-year floodplain, meaning each is expected to flood at least once every 100 years.
While some people may be required by their lender to maintain adequate flood coverage, others may wait until it's too late to purchase a policy. Of the major categories of insurance available, flood coverage takes nearly the longest to go into effect, requiring a 30-day waiting period after purchase.
While there are some key ways to prepare your home for a flood, they aren't guaranteed. As unpredictable and unbeatable as flooding may be, sometimes there's absolutely nothing you can do to prevent a flood. For those situations, it's best to know these seven tips for what to do when your house floods.
What to Do When Your House Floods
1. Remain Safe Until Floodwaters Dissipates
Hopefully you had the chance to evacuate before floodwaters hit your area, but you may not have. Either way, making sure you remain safe until the floodwaters dissipate could be the difference between life and death.
If you evacuated, make sure you're extremely cautious before reentering your home. Live powerlines could be downed in the water, causing an electrical current that could cause severe injury or death. There's probably shards of glass, rusty nails and who knows what else floating around in the water, so it's always recommended to never go into floodwaters.
If you remain in your home through the flood, make way for higher ground to keep yourself and your family safe and dry. Do not try to turn on any power switches or electrical outlets in your home. These could cause instant electrocution.
After the floodwaters have dissipated, it's time to try to get back to your regular life. The first step in that process is to document all the damages your home sustained. Again, we recommend not going back into your home until local law enforcement declares it safe.
Take photos and videos of all the damage your home sustained, and try to be as thorough as possible. Remember that just 1 inch of floodwater tends to cause $30,000 in damages, so your photos and videos should display drywall, flooring and any personal belongings that were damaged or destroyed.
Make sure you keep these photos and videos safe, and it doesn't hurt to keep a duplicate copy in case your phone goes kaput.
3. File Flood Insurance Claim
After you've documented everything, it's time to file a flood insurance claim. Even if you're sure the damage is contained to your flood policy, it's also a good idea to file a home insurance while you're at it. Your home insurance company will be able to determine if any of the damages can be covered by that policy.
After you file a claim, your insurance company will send an adjuster to take a look at the scene, collect your photos and videos and compile a report about the events that caused the damage and damage sustained.
You're likely not the only one in the area who will be filing an insurance claim, so try to file sooner rather later. If you're forced to temporarily move out of your home, the insurance company may be able to help get you back in quicker with a flood insurance claim payout if you were an early claimer.
Depending on the amount of floodwater trapped in your home, you may get away with bailing buckets of water out with your bare hands, or you may have to result in more drastic measures.
If you have a sump pump that was damaged in the flood, replacing it will be one of the quickest ways to remove water from your home. Otherwise, you may have to rely on a wet vacuum or another suction system to drain the remaining water from your home.
If you've sustained a substantial amount of flood damage, there's a good chance your flooring and walls took the brunt force of damage, but you likely have a lot of personal items that need to be discarded.
Before discarding any item, contact your insurance adjuster to make sure you're allowed to do so. Even before discarding each item, we highly recommend taking another picture or video of each item. That way you can truly document piece by piece before discarding each item for good.
6. Dry and Dehumidify Home
Even after removing every last drop of floodwater from your home, everything will still be damp, which is the primary way mold begins growing. If your home gets extensive mold due to flooding, you may be in a whole other world of hurt.
That's why it's so important to remove excess moisture from the air and crevices of your home by drying and dehumidifying your home. Each will do its own part to bring your home back to the form it was in prior to flooding.
The final step for what to do when your house floods is to make the necessary repairs to get your home — and your life — back to normal. Before you're ready to do repairs, contact your adjuster to make sure it's OK.
The last thing you want to do is to make extensive repairs before your insurance company if finished processing your claim. They may be able to recommend a contractor who deals extensively with flood-damaged houses.
If not, contact multiple contractors in your area to make sure you're getting a good deal and quality work for the money. If contractors come around knocking on your door or calling you to solicit their business, you may want to be leary and make sure they're not a storm-chasing contractor out to steal your money.
To learn more about FEMA's operations and disaster coverages, visit FEMA.gov or call 1-800-621-3362.
Similar Articles