Insurance 101
/
9 Life Events to Make You Reassess Your Insurance Needs
9 Life Events to Make You Reassess Your Insurance Needs
195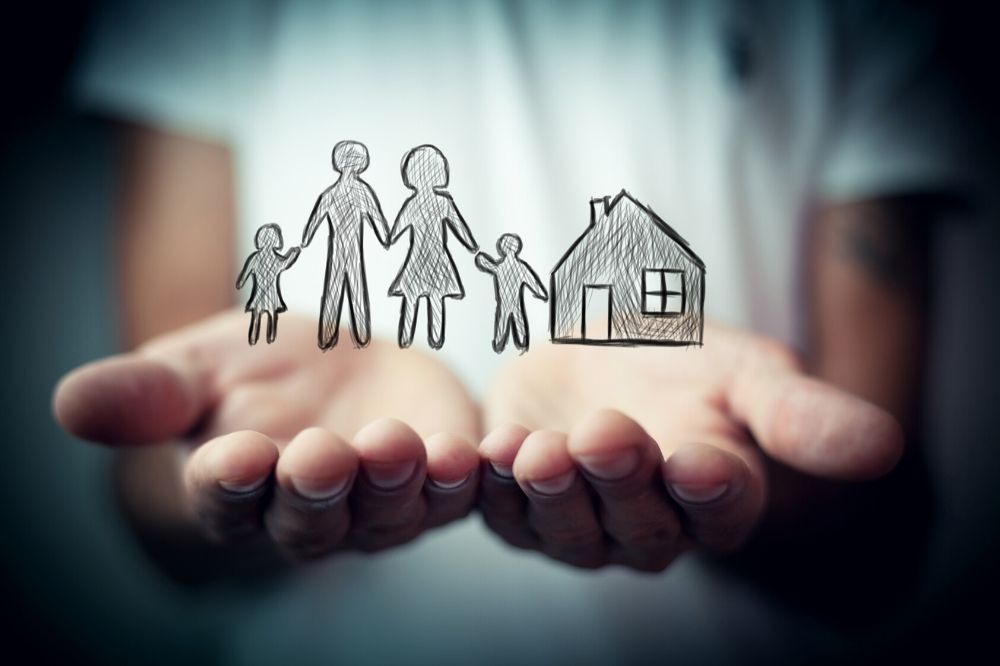 Change can be scary, but it's mostly a great thing for personal and professional development. It means you're hitting milestones and accomplishing new things.
It also means your life is changing, hopefully for the better, and that you need to reevaluate some insurance policies to reflect that change.
Whether you need to talk to your current insurance agent or seek quotes from new companies, these nine life events should invoke the need to alter your insurance.
Whether you purchased a new home or you're simply moving into a new rental property, you should always get a new home insurance policy. Your old homeowners or renters insurance policy may transfer over with you, but it'll need some serious care from your agent.
If you're buying a home, kudos to you for fulfilling the dream, homeowners insurance is a necessity and is sometimes needed before the purchase will go through. If you have a mortgage on the home, your lender will require you to maintain adequate homeowners insurance coverage to protect their investment.
If you're moving into a new rental property, call your agent to transfer your policy to your new address or get a fast and free quote from our online quoting engine! Whether you think you need it or not, home insurance is practically a necessity and helps fend off financial burdens from unexpected disasters.
If you've recently gotten married or divorced, your life and finances have likely changed drastically. You'll need to reevaluate your life insurance policy, as well as your auto and home policies if you want to be, or were, on the same policy to save some extra money.
Having a child is a major milestone in life, and congratulations on the achievement. Whether you gave birth or adopted, adding a child also means you need to start considering your child's future — starting a college fund while balancing daycare costs and paying off your own debt.
It also means you seriously need to look into a life insurance policy that would set them up for future success if something were to happen to you. While we hope nothing happens to you, it's always better to be prepared for the unexpected than to be blindsided by it.
Carpooling your child's friends to school and back or splitting driving duties with your coworkers can save you a decent chunk of change on fuel and car repair costs, but it can also be a huge risk that nobody really thinks of.
If you've just begun carpooling, you need to reevaluate the amount of liability coverage you carry on your auto insurance policy. You're liable for everyone in the car if something happens to them while in your care.
Increasing your liability coverage can help ensure extra money doesn't come out of your pocket if you were to be involved in an accident and, potentially, sued by one of the passengers or their family.
5. Child Getting Driver's License
Taking your child to the DMV at 16 to get their first driver's license can be a scary moment. It's a rite of passage for them. It's a lot of extra money for you. But one way you can save some money is to reevaluate your auto insurance policy and add them to it.
Adding your child to your auto policy does come with some associated risks, like an increase in premiums if they turn out to have a terrible driving record, but it can also save you hundreds or thousands of dollars in premiums in the long run.
6. Significant Job Income Change
Over the years, people get promoted, get raises, switch jobs, get laid off or quit. It's just a fact of the 9-to-5 life we're living. But a significant change in income, either good or bad, could have a serious impact on your life insurance policy.
Income increases mean you also need to increase your life insurance policy to reflect your current pay, and so your dependents get the rightful amount if something happens to you.
7. Renovations on Your Home
Renovations, small or large, can have a serious impact on the value of your home. After doing any sort of home renovation, it's always a good idea to reevaluate your homeowners insurance policy and make sure your dwelling coverage reflects your home's value with the added renovations.
By not increasing your coverage, you could actually be underinsured, which means you won't get the amount it takes to rebuild or repair your home if a disaster were to occur.
8. Purchased Expensive Personal Belongings
Expensive personal belongings, like jewelry or an extremely expensive gaming computer that you're sure will take you to the next level, are great, but they also need to be insured in case something happens to them.
Reevaluating your home insurance policy by adding riders or endorsements allows you to extend extra coverage to these items without altering the basis of your home insurance policy. Make sure to have the items appraised before you seek coverage, though. Your insurance company will need to know the exact value.
If you're approaching retirement or have just retired, congratulations on the lifelong achievement and we hope you ride off into the sunset and get to do everything you want to! It also means you should reevaluate your auto and life insurance policies.
Chances are you'll be driving far fewer miles since you're not commuting to and from work. This puts you at a lower risk of being involved in an auto accident, so you can call your insurer and you should be able to shave some dollars off your current premiums.
Retirement can also be scary because it means you're getting older. Reevaluating your life insurance policy to make sure your spouse or loved ones will be properly taken care of if something happens to you is an absolute necessity.
Similar Articles