3 Great Reasons to Purchase Rental Car Insurance Coverage
Auto
/
3 Great Reasons to Purchase Rental Car Insurance Coverage
It may be tough to bite the bullet and spend $20-plus per day on rental car insurance, especially when you're getting that fuel-efficient vehicle for your 10-day trip for just $11 per day.
Why would you want, or even need to spend an extra few hundred dollars on auto insurance coverage that already have?
You see, people who have full coverage (including liability, comprehensive and collision coverage) on their own auto insurance policy and are renting a vehicle within the country they purchased their policy, don't really have a reason to purchase additional coverage from a rental company.
Should I Get Rental Car Insurance Coverage? (3 Reasons to Purchase)
1. When You're Renting an Expensive Vehicle (And You Don't Own One)
If you're renting an expensive vehicle, and yours is far less valuable and far less insured than the rental, you may want to invest in a collision damage waiver or loss damage waiver.
While these aren't technically considered insurance policies, they work similarly to comprehensive and collision coverage on your auto insurance policy. They'll help pay to repair or replace a rental vehicle if it was stolen, damaged or destroyed by a covered peril.
Each of these waivers can help tremendously if you don't have comprehensive or collision coverage. And they can also be of good use if you don't have as much coverage as the rental vehicle needs.
For instance, if you only have $15,000 in collision or comprehensive coverage and the vehicle you rented is valued at $40,000, your insurance just won't cut it.
If the vehicle was stolen, you got into an at-fault accident and needed to pay more than $15,000 in repairs or, worse, the vehicle was totaled, you'd be stuck paying a pretty penny out of your own pocket or likely going to court against a rental car company. Either way, it doesn't sound like too much fun.
2. When You Don't Want to Use Your Own Auto Insurance
If you're cautious about filing one (or another) claim on your own auto insurance policy, it may be smart to use the rental company's insurance. If you need to file a claim, the claim won't be used against your personal insurance, so your rates likely won't go up.
This is especially important for high-risk auto operators or just those people who are taking a weekend trip. If you're only renting a vehicle for the weekend, it may be worth it to just cough up the extra money for rental insurance if it gives you peace of mind.
3. When You're Renting a Vehicle Abroad
You'll want to check with your auto insurance and credit card provider to see if they extend protection to the rental car while renting it outside of the country in which you live. More than likely, your auto insurance will not cover you and, unless you have an excellent travel credit card, neither will your credit card.
It's also important to note that some rental car companies (and some entire countries) require you to purchase coverage within that country anyway. So if you run into a situation like that, you'll have to purchase coverage from the rental company anyway.
Of course, we recommend you check with your auto insurance company and your credit card company (if you plan to utilize their rental car coverage) before making a purchase.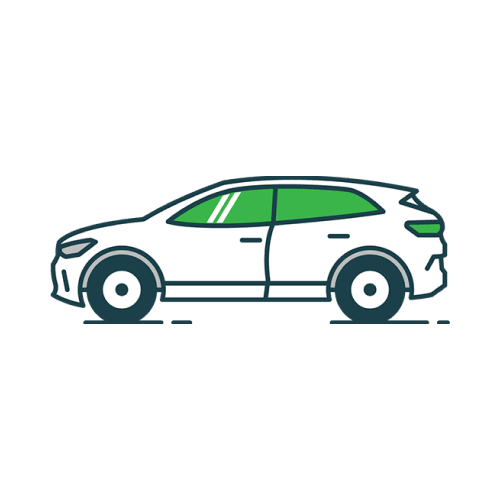 Ready to Save Money on Auto Insurance?
Rethink your auto insurance premium with a free quote from the nation's top companies.
The editorial content on Clovered's website is meant to be informational material and should not be considered legal advice.
Similar Articles