What Is Business Interruption Insurance?
Commercial Property
/
What Is Business Interruption Insurance?
Business interruption insurance, commonly referred to as business income coverage and loss of business insurance, was designed to be used as a company's safety net to catch and harness income when that business has been temporarily shut down due to a covered peril.
What Is Business Interruption Insurance?
Business interruption insurance is a type of coverage that pays lost profits, relocation fees, mortgage, rent or other bills to a company after a covered peril has caused an interruption in regular business. It can usually be added on to a property insurance policy pretty easily.
If a business is small enough, it can purchase business interruption insurance through a business owners policy, which is a package of multiple insurance policies bundled into a single endorsement on property insurance.

Get a Quote
What Does Business Interruption Insurance Cover?
Business interruption insurance covers lost profits, payroll expenses, mortgage, rent, utilities, relocation fees, additional advertising costs and taxes that are lost or spent as a direct result of a temporary business closure due to a covered peril.
Business interruption insurance covers the aforementioned costs during the period of time it takes to rebuild, repair or replace the damaged or destroyed property and belongings, within a reasonable speed, that are necessary to the business' everyday operations.
Each business interruption insurance claim payout is typically determined by a simple mathematical equation:
Net Income (net profit or loss before income taxes)
+ Regular Expenses (mortgage, rent, utilities, taxes, payroll, etc.)
+ Additional Expenses (relocation fees, additional advertising, etc.)
= Business Interruption Insurance Claim Payout
As with any insurance policy, business interruption insurance only pays out the policy's maximum limit. To get a higher claim payout limit, you're going to pay more in monthly premiums.

Get a Quote
What Events Constitute a Business Interruption Insurance Claim?
Covered perils can be something like a windstorm that damages or destroys the building or supplies, lightning storm that damages power to the building, theft of a company's computer supplies or equipment, or an electrical fire that damages or destroys the building or equipment.
The following events are usually covered by business interruption insurance and provide reimbursement for loss of business income:
Falling objects
Fire
Hail
Lightning
Theft
Vandalism
Windstorms
You may need to buy additional endorsements to ensure the following events result in business income coverage:
Civil authority
Cloud computing interruption
Cyberattacks
Death of an essential worker
Disruption of utility services
Off-site operation issues
Losses when rebuilding the business
Certain perils, such as earthquakes and floods, are usually excluded from business interruption and property insurance policies.

Get a Quote
Business Interruption Insurance Examples
You own a general-contracting business and you leave an excavator at an off-premises jobsite. Your crew comes in the following morning to find that the excavator has been stolen, putting the job on hold and employees out of work for 21 days until you can find a replacement.
Since a theft occurred that interrupts your businesses ability to operate, you're likely covered for the event. You may also want to opt for an additional endorsement to your business interruption insurance that covers off-site operation issues.
A mandatory evacuation has been issued in your county on a Monday morning, which applies to your workers and directly prevents your business from operating normally for the entire week. You're in peak season and revenue is picking up substantially. What can you do?
This one is a little tricky. Under a regular policy that provides loss of business income, you likely won't be covered because civil authority is oftentimes not included in a business interruption policy. However, if you opted for a civil authority endorsement, you're likely covered.
Lightning strikes your business on a Saturday afternoon, causing a fire that completely destroys your business and all of its materials, including 200 computers. You can't shut down your entire business while it's being rebuilt, so you move all of your trusty workers into a temporary office and rent computers.
It winds up taking three months to completely rebuild and refurnish the office.
Depending on the limits and overall coverage of your business interruption insurance, your business is likely covered during those tough times. Insurance will likely reimburse you for the following:
Income and payroll expenses that were lost during the transitional period between the fire and finding a temporary location.
Mortgage or rent payments on the building that was damaged while it's being repaired or replaced.
Relocation fees to transition into a temporary office and any excess utilities that are paid as a result of the fire.
Additional advertising costs you may have incurred, including ads to display that your business location has temporarily changed.
To find out the specifics of your policy, talk to your insurance agent to find out which events constitute a business interruption insurance claim.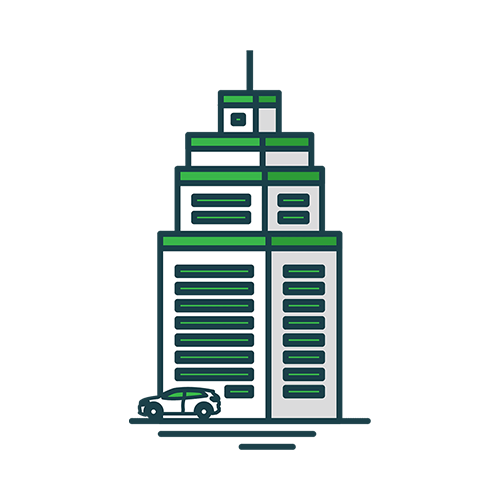 Protect Your Business Assets
Your business is your greatest asset, and you need to protect all the things that help drive customers with commercial insurance.
The editorial content on Clovered's website is meant to be informational material and should not be considered legal advice.
Similar Articles