Homeowners Insurance is meant to be a security blanket that steps in to help when a catastrophic event occurs that damages or destroys your home. A homeowners insurance policy covers everything from the actual structure of your home and other structures on your property to your personal belongings and the unknown side of life that encompasses your financial wellbeing.
In some instances, filing and getting paid for a single claim could equal an entire life's worth of premium payments. Let's take a look at what homeowners insurance helps protect you from, what it covers, how the price is determined and which components create it.
What Is Homeowners Insurance?
Homeowners insurance coverage protects you and your home against a variety of life's uncontrollable events that cause damage or destruction to your home and personal belongings. It provides peace of mind and financial relief if something were to go wrong and offers protection for you and your biggest investment.
It's the last line of defense designed to protect you and your biggest investment by compiling a variety of coverages into a single policy to make sure you're not held financially responsible for many things life throws your way.
What Does Homeowners Insurance Cover?
Homeowners insurance covers your home's structure, any unattached structures on your property, your personal belongings kept in your home and on your property, reimbursements for additional expenses incurred when your home is deemed uninhabitable, medical payments for major and minor injuries, legal expenses due to an injury on your property and damage you may have caused to another person's property.
What Does Homeowners Insurance Not Cover?
As with the many things homeowners insurance covers, there are also many things it doesn't cover. Each homeowners insurance policy comes with a list of covered perils to help you determine which events are not covered by your policy. Some of these exclusions in a homeowners insurance policy include nuclear war, sinkholes, floods and earthquakes. There are many different types of homeowners insurance policies, so each policy's coverage limits and covered events are a little different.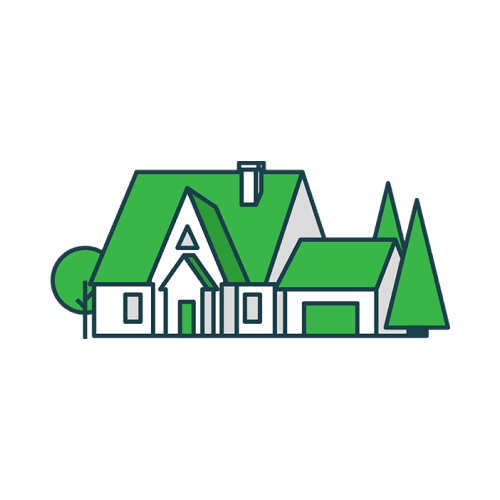 It's Time to Switch Your Homeowners Insurance
We partner with the nation's top homeowners insurance companies so you can get a custom policy at an affordable price.
Dwelling Coverage
The dwelling portion of your homeowners insurance policy helps to protect the physical structure of your home if it were to be damaged or destroyed by a covered peril. But this protection, also called Coverage A, doesn't just pertain to the wood, concrete and roof shingles that are used to build your home. It also applies to things inside your home, such as the floors, ceilings and windows, as well as anything connected to your home that is not meant to be removed, like gutters and chimneys.
The dwelling coverage in your homeowners insurance policy should always be the equivalent of your home's current value, at the very least. But since homes typically gain value throughout the year, it's a good idea to over-insure your home by 5%.
Within the dwelling portion of your homeowners policy, there are two types of coverages: market value and replacement cost coverage. Each has its own unique place in your policy, but one or the other may be a better option for you.
Market Value vs Replacement Cost Coverage
To give an example, let's use the scenario that your home has been entirely destroyed by a covered peril. After a homeowners insurance claim is filed, market value coverage may pay you up to the amount of what your home would've cost to purchase before it was destroyed.
That means that, even though you may receive money equal to your home's market value, it may not be enough money to rebuild your home with all the amenities you had before.
On the other hand, replacement cost coverage takes a more linear approach. If the same scenario were to occur, replacement cost coverage would pay to rebuild your home to its condition before it was destroyed, no matter what external factors are at hand.
While each coverage may be right for certain individuals, depending on your specific home and any upgrades you may have done, replacement cost coverage will typically raise your monthly premiums in comparison with market value coverage.
Other Structures Coverage
For homeowners, other structures coverage is what protects structures that may or may not be attached to your home, but that also isn't pivotal to your house's integrity. Things like fences, carports, sheds and detached garages are considered other structures and are covered under what's dubbed as Coverage B of your homeowners insurance policy.
For each claim, other structures coverage typically maxes out at 10% of the dwelling portion of your policy. So if your home is insured for $200,000, your other structures coverage would max out at $20,000 per claim.
Personal Property Coverage
Personal property coverage, also called Coverage C or personal property coverage, protects many items you keep in your house or on your property if they are stolen, damaged or destroyed by a covered peril.
These items can include things like your dishwasher, furniture, computers, phones and even clothes. Many homeowners don't realize the dollar amount of their belongings is as high as it is. But don't worry, increasing or decreasing your personal belongings coverage is simple with Clovered.
There are two types of coverage you can get for your personal belongings: actual cash value or replacement cost.
Actual Cash Value vs Replacement Cost
Let's just say that a home fire occurs and some of your personal items get destroyed. If you have actual cash value coverage for your stuff, the insurance company will factor in depreciation to get the value of your claim.
So if you bought a couch for $3,000 three years ago and the insurance company determines the life of a couch at 15 years, you'd divide $3,000 by 15 years ($3,000 / 15 = $200) and multiply the 12 years you had remaining by the $200 per year your couch depreciates at. In this instance, you'd receive a claim payout of $2,400 for the couch.
Replacement cost coverage involves far less math. But it also costs more each month. It doesn't factor in depreciation but instead cuts you a check for the amount the items were purchased for - no matter how long ago they were purchased. So a couch that was bought for $3,000 some three or 15 years ago would still result in a $3,000 check from your insurance company.
Loss of Use Coverage
If your home is destroyed or severely damaged and you need to temporarily move out while it's being repaired, life could get pretty expensive. Not only would you have to keep up with mortgage payments, any debt and basic living expenses, but you'd also have to pay for a new place to live, maybe even store some of your belongings and board your pets.
But if you have homeowners insurance, loss of use coverage can help bail you out of a sticky situation. It can reimburse you for all the added expenses mentioned above and many more, like extra food, gas and tolls you wouldn't have otherwise paid.
For each claim, the maximum payout for loss of use coverage is typically 20% of your dwelling coverage. So that same $200,000 house mentioned earlier in the article would have a loss of use safety net of $40,000 per claim. That money can go a seriously long way in helping you restore order in your life.
Liability Coverage
This portion of your homeowners insurance policy is geared to protect you if someone sustains an injury on your property, needs medical attention or sues you, and you're found liable for the injury. If lawyers get involved, things could get expensive quickly.
Most homeowners insurance policies have at least $100,000 worth of personal liability coverage, but you can extend that coverage up to $1 million in certain cases. If you need more than $1 million worth of coverage, you may want to check out an umbrella policy.
Umbrella Protection
After you've reached $1 million worth of personal liability coverage with your homeowners insurance policy, you may be able to secure extra umbrella coverage to extend the liability limits on your policy. Umbrella insurance is typically sold in increments of $1 million and is added to your homeowners policy.
It helps protect your personal assets, such as the equity in your home, your business and future income if a liability claim is filed against you, goes to court and the judgment is ruled that you're found liable for damages extending beyond what your homeowners insurance will cover.
Medical Payments Coverage
Also known as MedPay, medical payments to others coverage is like a miniature form of personal liability. Except it doesn't matter if you or the person who was injured is at fault. This coverage typically pays from $1,000 to $5,000 toward medical bills for minor injuries. The most common forms of usage for MedPay coverage are things like X-rays, physical therapy or visits to specialists.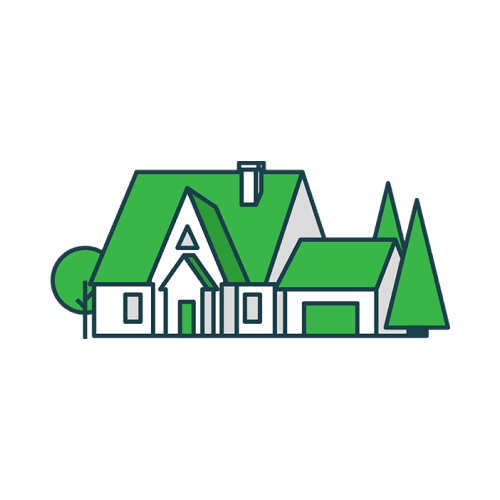 It's Time to Switch Your Homeowners Insurance
We partner with the nation's top homeowners insurance companies so you can get a custom policy at an affordable price.
Homeowners Insurance Protects You From...
Mother Nature
Hurricanes
Tornadoes
Hail
Snowstorms
Lightning

...and more!
Uncontrollable Events
Fires
Smoke
Burglars
Rioters
Vandals

...and more!
Your Belongings That Homeowners Insurance Keeps Safe...
General
Furniture
Clothes
Electronics
Home Appliances
Tools

...and more!
High-Value
Jewelry
Collectibles
Gaming Computers
Firearms
Artwork

...and more!
What Determines Your Policy's Premium Price?
Policy's Coverage Limits: The maximum amount your home, belongings and other coverages will pay out
Deductible: The amount you pay before insurance steps in (FYI the lower your deductible, the higher your monthly premiums)
Types of Coverage: If your policy factors depreciation into the final costs or not, or whether it pays to replace your home no matter the external factors
Location: State, city and neighborhood in which your home is located (beach property costs more to insure)
Discounts: Whether you have a burglar alarm, wind-resistant windows and other things that deter claims from being filed
Still on the fence? See what our customers have to say
about Clovered and why they trust us.
We're only the best because we're backed by the best!
Check out some of our amazing partners.
Insurance Carriers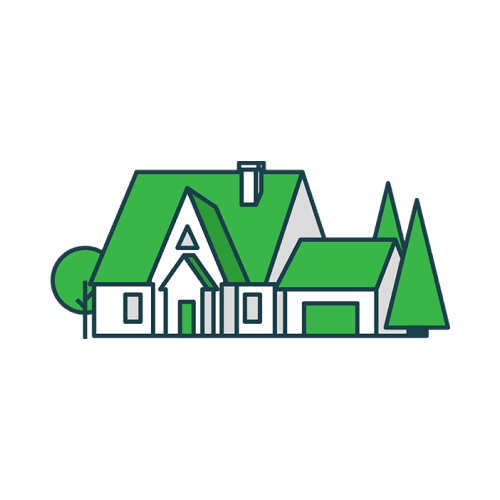 It's Time to Switch Your Homeowners Insurance
We partner with the nation's top homeowners insurance companies so you can get a custom policy at an affordable price.