Renters Insurance is an often overlooked facet of life. The majority of people who rent homes, apartments or condos don't have any level of renters insurance coverage at all. In fact, a 2016 research study found that just 41% of renters said they had coverage. That means if a natural disaster struck, or even a common accident such as a lightning storm, 59% of renters risk losing their possessions and livelihood due to an unforeseen event or accident.
Having a basic understanding of the different levels and types of coverage renters insurance offers will put you ahead of the pack when it's time to purchase. We're here to answer those questions and help you learn more about renters insurance, which can come in handy if something happens to your possessions or rental home.
What Is Renters Insurance?
Renters insurance is a policy that's designed to protect you, your personal property and your livelihood by covering costs that you're liable for, repairing or replacing your belongings, and providing additional living expenses if your rental home is deemed uninhabitable.
It helps minimize your financial risk in return for low monthly payments for insuring you to certain limits. It covers single-family homes, apartments and condos in which you rent and live in.
What Does Renters Insurance Cover?
Renters insurance covers your personal property, at home and sometimes away from your home, liability coverage that helps pay for accidental mishaps and additional living expenses in case your rental home was deemed uninhabitable by a covered peril.
Keep in mind that your renters insurance only protects up to the specified limits of your policy for all the following coverages.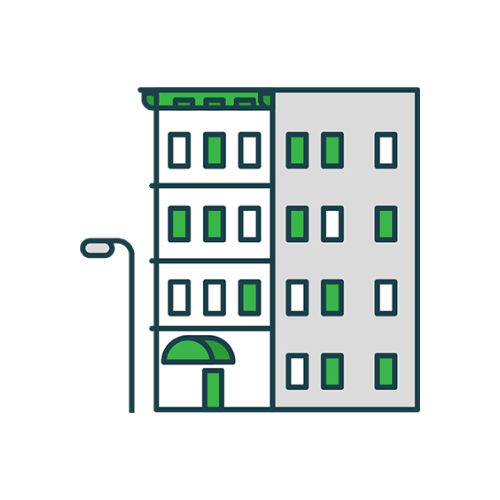 Protect Your Belongings With Renters Insurance
Averaging just $12 per month, renters insurance can protect your belongings for the cost of a few cups of coffee.
Personal Property Coverage
Personal property coverage applies to all your personal belongings that were damaged or destroyed by a covered peril. Things like your computers, TVs, furniture, lawnmower, cooking utensils, jewelry and clothes are all covered up to your policy's limits.
It's important to take pictures of all your personal belongings, keep all receipts, if possible, and create an archived list of everything you own with purchase prices. These will come in handy if they've been stolen, destroyed or irreparbly damaged and you need to file a claim.
Many policies have a maximum amount that can be paid for categories and single items. For instance, if your policy will pay up to $2,000 for jewelry, but you own $7,500 worth of jewelry, you may want to consider increasing your limits. The same goes for expensive items. If your living room furniture set you back $15,000 because of its massaging backs and your policy has a $20,000 personal property limit, you're not leaving much wiggle room and may want to reconsider bumping up your coverage limits or adding an endorsement for additional coverage.
There are two types of personal property coverage you can also choose from: Actual Cash Value or Replacement Cost Coverage.
Actual Cash Value vs Replacement Cost
Actual Cash Value - Actual cash value takes depreciation into account when figuring out how much money you will get for each item after a covered peril. Let's say you bought a laptop two years ago for $1,000. That same laptop probably isn't selling for $1,000 anymore because the company has come out with newer and better versions.
Let's say the same laptop you bought two years ago is now selling for $800 brand new. You've been using it for two years, so it's "slightly used" at best. Let's knock off another $100 for its condition because insurance companies take age and condition into account for every product.
Now, let's say a covered peril destroys your laptop. After factoring in depreciation due to age and condition, the insurance company values your laptop at $700. Even though you paid $1,000 for it brand new, your insurance company will only pay you $700 to replace it. One thing's certain, though, that's better than the $0 you would've received if you didn't have renters insurance.
Replacement Cost - Replacement cost coverage doesn't factor in depreciation. So it doesn't matter that the same model you bought for $1,000 two years ago is selling for $800 now, and you've put some scratches and dents in the frame through two years of hard-working wear and tear. Your insurance company will still pay you the full $1,000 to replace it after it's damaged, destroyed or stolen due to a covered peril.
Over the long term, replacement cost coverage can wind up costing you a significant sum of money more than actual cash value coverage. That's because premiums are more expensive each month for replacement cost coverage.
If you never file a claim during the life of your renters insurance term, you'll wind up spending more money with replacement cost coverage. However, It can also work adversely if you file a single moderately priced claim. Then you may wind up making up for those increased payments.
Liability Coverage
Liability protection covers any legal bills associated with an injury on your property. If anybody is injured on your property and they decide to file a lawsuit against you, your insurance company will pay the legal bills up to the liability limit on your renters insurance policy. Levels of liability coverage begin at $100,000 and typically extend to $1,000,000 if you purchase an additional umbrella policy.
Let's say that you have a pool in your backyard that your son and his friend are swimming in. If the unthinkable happens and your son's friend drowns in your pool, you may be hit with a lawsuit that easily surpasses the $100,000 liability claim. In that case, you'd be responsible to pay every penny over $100,000.
That's the reason people opt for more coverage. If you have $500,000 in liability coverage and court costs total of $480,000, the insurance company would cover the full amount.
Loss of Use Coverage
If your rental home becomes uninhabitable due to a covered peril and you need another place to stay while it's being repaired, loss of use will pay for a hotel or similar rental home. It also pays for living expenses, such as gas and food, while you're unable to live in your rental home. Be sure to keep a record of every expense by keeping all your receipts.
Loss of use can pay anywhere from $1,000 to $200,000 - and sometimes more - depending on your policy. As with any other form of extended coverage, raising the amount of loss of use coverage also raises your monthly premium.
Medical Payments to Others
Medical payments coverage pays for accidental injuries to others that occur on your property but they don't have to be deemed to be caused by you or negligence on your behalf. The amount of coverage needed may be different for everyone and should be decided on a per-person basis. Accidents happen, so it's good to be covered in case something occurs on your property that you feel you didn't have much control over.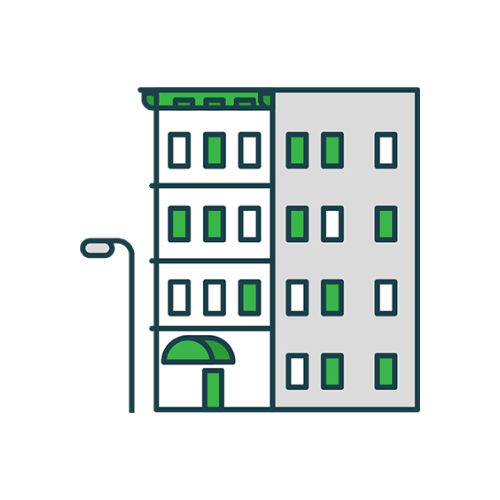 Protect Your Belongings With Renters Insurance
Averaging just $12 per month, renters insurance can protect your belongings for the cost of a few cups of coffee.
What Does Renters Insurance Not Cover?
Renters insurance typically doesn't cover any of your roommates' items, damage from flooding, any structural damage to the rental home whatsoever, bug infestations in the home, damaged or broken items due to wear and tear and certain injuries, like dog bites from an excluded breed.
How Does Renters Insurance Work?
Renters insurance works by kicking in and paying for damages or expenses related to covered perils. In the event of a covered peril, such as an injury on your property or a lightning storm that damages your belongings, you can file a claim with your renters insurance company, which may pay or reimburse you up to your specified limits for each claim. A basic policy typically comes with $20,000 in personal property coverage and $100,000 in liability coverage.
Personal property coverage protects all your tangible belongings, from TVs and computers to couches and cooking utensils. Liability coverage protects your finances due to injuries, including medical bills and legal expenses associated with them.
After an event occurs, you must file a claim with your renters insurance company. The company will then decide if the damage, destruction or injury was caused by a covered peril. If it is covered, the company will cover up to your policy's limits for each property claim and each liability claim, minus your deductible, which is likely $500 or $1,000 per claim.
It's important to maintain coverage up to sufficient levels you'll need. Let's look at a few different scenarios and consider that you opted for the least expensive policy, which has a $500 deductible and provides you with $20,000 in personal property coverage and $100,000 in liability coverage.
Personal Property
Coverage Limits
Scenario One - A burglar breaks into your apartment, stealing $4,000 in watches, rings and necklaces, your high-powered gaming laptop worth $3,000, a TV valued at $800 and a gaming console worth $200. The burglar got away with $8,000 worth of your hard-earned belongings and you have $20,000 in personal property coverage.
Are you fully covered? No, unfortunately, you're not because your jewelry maxes out at $2,000 and your personal computer maxes out at $2,500. Since your jewelry exceeded the limit by $2,000 and your computer exceeded the limit by $500, the insurance company would deduct $2,500 from the $8,000 and would only pay you $5,500.

Scenario Two - A covered plumbing mishap causes pipes to burst and spew water through your entire home, damaging everything you own. From clothes and jewelry to electronics and furniture, nothing is salvageable. You just bought a new set of living-room furniture a few months ago for $7,500, you had $6,000 worth of clothes and shoes, $3,500 in jewelry, a $3,000 computer, a lawnmower in your garage that was $1,500 and two TVs that were $1,000 each.
Your losses total up to $23,500. Either way, you'd still have to pay $3,500 out of pocket. Considering you underinsured your jewelry by $1,500 and your computer by $500, the insurance company would take note of that and it would be included in the $3,500 that's not covered.
Scenario One - A lightning storm hits your home and causes it to go up in flames. Your personal belongings, such as TVs, furniture, electronics and clothes, are all destroyed beyond repair in the fire. It would cost $26,000 to replace everything.
Are you covered? No, not fully. Since you only have $20,000 in personal property coverage, your insurance company would only pay $20,000 to cover your belongings and you'd be left paying $6,000 out of pocket. That's with replacement cost coverage. If you have actual cash value coverage, however, your insurer would pay out even less because they'd take depreciation into account for your reimbursement value.

Scenario Two - A burglar breaks into your home while you're at work, stealing your hard-earned electronics, such as computers, TVs, cameras and a microphone for your newly launched podcast. The total cost to replace all your items comes out to $9,000. You're covered for that. Your insurance company writes you a check and you go purchase new items.
Two months later, a covered fire rips through your living room, damaging $18,000 worth of furniture, electronics and other personal belongings. Since you already received $9,000 from your insurance company two months ago, are you covered for this? Yes. Coverage limits apply to a single claim and are not limited to amounts during the life of your term.
Scenario One - Your son and his friend, Adam, are in the backyard of your rental property playing a game. Adam slips in the grass and injures his arm. An ambulance takes him to the hospital, where he is given an X-ray and a cast to repair his broken arm.
Uh oh, Adam doesn't have health insurance and his parents can't pay the $12,000 hospital bill. What happens now? Since the injury happened on your property and you've been found liable, you're responsible for paying the bills. Don't worry, you have $100,000 in liability coverage on your renters insurance policy, so the insurance company writes a check to Adam's parents and your hard-earned money stays in your pocket.
Scenario Two - You're cooking a huge meal for a bunch of people during the holidays. Your friend, Amanda, is helping you by cleaning the dishes and preparing appetizers. In your rush to get everything done quickly, you accidentally close the knife drawer on Amanda's hand, leaving her in need of serious medical attention.
She's rushed into reconstructive surgery and winds up with a scar that serves as a constant reminder of the incident. Her injury costs $28,000, which your insurance company pays. But then she sues you for damages, which totals $75,000 in legal bills, bringing the cost associated with the injury up to $103,000. Luckily for you, your renters insurance covers up to $100,000 in liability coverage for each claim, so you're only stuck paying $3,000 out of pocket.
Why Do I Need Renters Insurance?
Even though it's not required, you should definitely invest in renters insurance. You never know when a disaster may strike until it's too late. And if that disaster is out of your control and destroys or damages your belongings, why should you have to pay to replace them? That's what insurance is for.
You need renters insurance for those instances. Plus, it offers pretty incredible peace of mind knowing that someone can break into your home, your neighbor could accidentally start a home fire or a hurricane could carry away your belongings and you can get them all back simply by paying your deductible.
How Much Renters Insurance Do I Need?
The amount of coverage you need within your renters insurance policy relies on the value of belongings you own, the amount of liability risk you're willing to take on, and the amount of money you'd need if you were unexpectedly forced to move out of your rental in a moment's notice.
If you have $5,000 worth of personal belongings, you need $5,000 in personal property coverage. Likewise, your policy should reflect $50,000 in personal property coverage if you have $50,000 worth of belongings.
It's recommended to have at least $100,000 in liability coverage, which is standard coverage within many policies. If you own a dog or your rental home has a pool, hot tub, trampoline, skateboard ramp or anything else that insurance companies deem an attractive nuisance, it's recommended that you purchase at least $500,000 in liability coverage.
The trickiest coverage is additional living expenses, which can significantly raise your premiums as you reach higher amounts of coverage. But how much extra coverage you need is up for debate.
If you live in a place like New York City, where renting apartments is expensive, you may want to opt for more additional living expenses coverage. If your apartment is deemed uninhabitable and you need to find a temporary place to live, paying the first month, last month and security deposit on a temporary place can easily tip the scale at more than $7,000, which would likely be covered. But if you live in a place with lower housing costs, you may be safe opting for less coverage.
How Much Does Renters Insurance Cost?
The average price of renters insurance in the United States is about $175 per year. That's incredibly cheap when you consider the average person has more than $5,000 worth of belongings. Each state has different prices and your premiums also depend on your coverage maximums and where you live.
Still on the fence? See what our customers have to say
about Clovered and why they trust us.
We're only the best because we're backed by the best!
Check out some of our amazing partners.
Insurance Carriers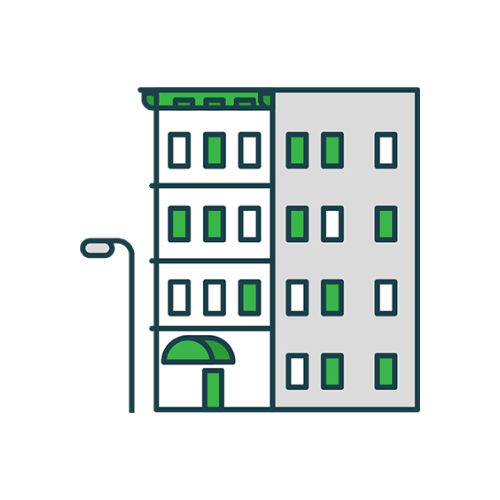 Protect Your Belongings With Renters Insurance
Averaging just $12 per month, renters insurance can protect your belongings for the cost of a few cups of coffee.