Building Property Insurance (Dwelling Coverage)
You can think of building property insurance as dwelling coverage for condos. While it doesn't apply to the exterior of the building, it can help pay to replace damaged features of your condo interior, such as:
Walls
Flooring
Light fixtures
Countertops
Built-in structures like cabinets or shelving
You can decide how much dwelling coverage you need for your condo based on the value of all its interior features. For example, if you just installed brand-new hardwood floors, you'll probably need more dwelling coverage than your neighbor who has 10-year-old carpet.
Personal Property Coverage
Personal property coverage is the part of your insurance policy that helps pay to replace personal items - like your clothes, furniture, and electronics - if they're damaged by a covered peril.
When it comes to personal property, you have two options for coverage: replacement cost value or actual cash value. Replacement cost value reimburses you for the original price you paid for an item, while actual cash value takes depreciation into account, meaning you'll get back less than what you paid for the item when it was new. Because replacement cost coverage usually gives you a higher payout, it also makes your regular insurance premiums cost more.
Personal Liability Coverage
If a guest is injured inside your condo and you're found liable, your personal liability coverage will help cover medical bills and legal fees.
For example, if your dog bites someone and they have to get stitches, your personal liability insurance would cover their hospital bills (up to your policy limit). If that person decided to sue you, your insurance could also help pay for your lawyer and other expenses associated with the lawsuit.
Most standard policies come with $100,000 of personal liability coverage, meaning your insurance will pay up to $100,000 in medical bills or legal fees. But extended-stay hospital bills can cost a lot more than that, so if you're in a situation where someone is more likely to get seriously hurt in your condo, you'll probably want to increase your personal liability coverage, resulting in a more expensive premium.
Higher risk situations when you might need more liability coverage include things like having a dog that might bite someone or having your children's friends over to visit frequently (as children are more likely to get injured than adults).
Loss of Use Coverage
Say a pipe bursts in your upstairs neighbor's unit, resulting in a huge hole in your ceiling. Your condo is deemed unsafe to live in, and you have to rent an apartment temporarily or stay at a hotel. Loss of use coverage, aka additional living expenses coverage, can help you pay for that rental.
What if you have to stay in a hotel without a kitchen, forcing you to eat out and spend more money on food than you're used to spending? Or what if your rental is far away from your office, and you have a longer commute than usual? Loss of use coverage may pay the difference in your food and gas costs, too.
Medical Payments to Others Coverage
Don't be confused - medical payments coverage isn't the same as liability coverage. Medical payments coverage can help cover the cost of small medical bills (usually capping out at $5,000) if someone is injured in your condo. Unlike liability coverage, medical payments can kick in even if you aren't at fault for the person's injury.
This coverage only applies to people who don't permanently live on your property. If you or someone in your family is injured, your condo insurance won't pay your medical bills.
Loss Assessment Coverage
Loss assessment coverage is unique to HO6 condo insurance. This part of your policy covers the cost of damage to common areas of the condo complex that exceed your association's master policy limits.
Here's what that means for you: If a storm severely damages your condo complex, and your association's master policy insurance doesn't include enough coverage to pay for all the repairs, they'll bill the residents - you - for the leftover cost. Loss assessment coverage would pay that bill for you.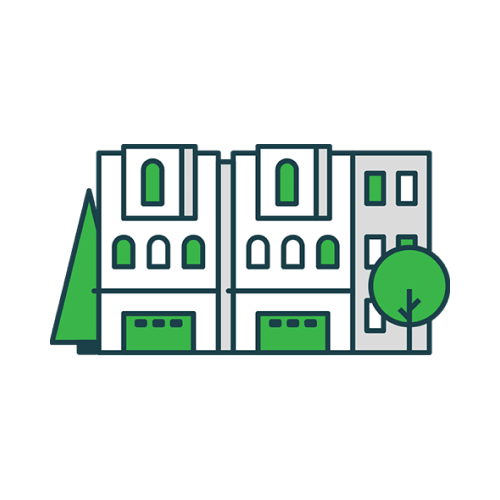 A Simpler Way to Get Condo Insurance
Protect everything your condo association doesn't with a custom condo insurance policy at an affordable price.
What Does a Condo Association Insurance Policy Cover?
Your condo association, the owner of the whole building, is responsible for insuring pretty much everything your condo insurance doesn't cover. They'll have to purchase a master insurance policy that helps pay for damage to the structure of the building and common areas, such as a pool or parking lot.
In case the cost of that damage is greater than the master policy's limit, the excess cost is usually split among the residents. This is where loss assessment insurance kicks in for individual condo owners.
Here's an example: Say a tornado destroys your entire condo building and the gym. While your own HO6 insurance is responsible for replacing your belongings inside your condo, the HOA's master policy will have to pay to rebuild the building itself and replace all the gym equipment.
Now, let's say the rebuild costs $600,000, but your HOA's master policy has a limit of $500,000. The HOA will probably split the remaining $100,000 between all the residents and add that amount to your regular fees. If your HO6 policy includes loss assessment coverage, it will pay your portion of the bill instead of that money coming out of your own pocket.
Covered Perils
In any case, all parts of your condo insurance will only kick in if the damage is caused by a covered peril (or, in simple terms, an event that results in damage to or loss of your property). Exactly which events are covered depends on your specific policy, so read your paperwork carefully. Any peril not specifically named in your policy isn't covered.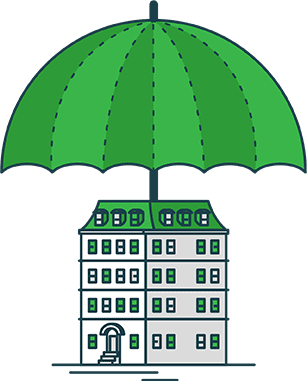 Covered perils usually include things like theft, fire, and severe weather events. One notable exception is flooding. Condo insurance doesn't cover flood damage, and you'll have to get a separate flood insurance policy for that.
So, if a kitchen fire ruins all your appliances, and you have to get new ones, your condo insurance will probably cover the cost to replace them. But if you get too excited about a football game and punch a hole in your tv, you're on your own to pay for a new one. Damage caused by you or your pets is not a covered peril.
How Much Condo Insurance Do I Need?
Unfortunately, there's no universally recommended condo insurance coverage for everyone. How much coverage you need really depends on the value of your belongings. So, the first thing you need to consider is how much it would cost to replace everything in your home, from your couch to your designer handbags.
When you're deciding on how much condo insurance coverage to purchase, take stock of your belongings with a contents list. If your stuff is worth $10,000 or less, you can get by with $10,000 of personal property coverage. But if you have lots of expensive electronics, jewelry, and the like, you should probably opt for more coverage.
Another thing to think about is your condo association's master insurance policy. You should be able to find out from your HOA what their coverage limits are. If they have a low limit on their dwelling coverage, you'll want to make sure your HO6 policy includes loss assessment, so you don't end up footing the bill if any common areas are damaged.
Understand that your condo insurance coverage needs can change over time. If you make improvements to your condo, such as getting new floors or countertops, the overall value of your condo will increase. You'll need to increase your insurance policy limits, too, to make sure the full value of the new features is covered.
Keep in mind that additional coverage isn't free. Any time you increase your policy limits - whether it's dwelling, personal property, liability, or loss assessment - the amount you pay in your premiums will also increase. It's up to you (and your insurance agent) to find the perfect balance between affordable premiums and adequate coverage for you and your property.
Is Condo Insurance Required?
Condo insurance isn't legally required anywhere in the United States. However, your HOA may require it. At the very least, you'll have to pay your share of the association's master policy insurance as part of your regular fees or dues. Or, if you're paying for your condo with a loan, your lender will probably require that you get it insured.
Get a Condo Insurance Quote Online
If you're looking for a new HO6 insurance policy, it's easier now than ever. Through Clovered, an entirely online independent insurance agency, you can compare prices from different providers and buy your condo insurance online without leaving the comfort of your home. Simply fill out our quoting tool, and we'll match you with the perfect policy for you in minutes.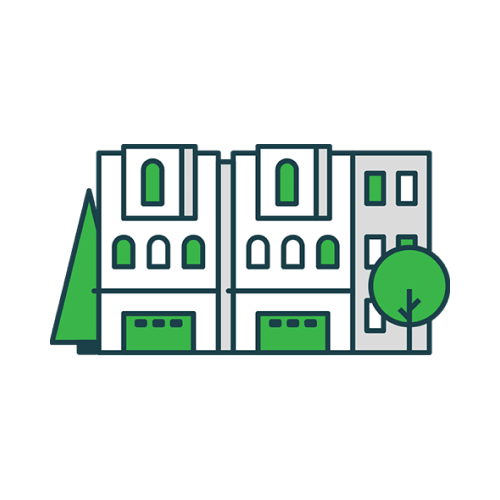 A Simpler Way to Get Condo Insurance
Protect everything your condo association doesn't with a custom condo insurance policy at an affordable price.
Still on the fence? See what our customers have to say
about Clovered and why they trust us.
We're only the best because we're backed by the best!
Check out some of our amazing partners.
Insurance Carriers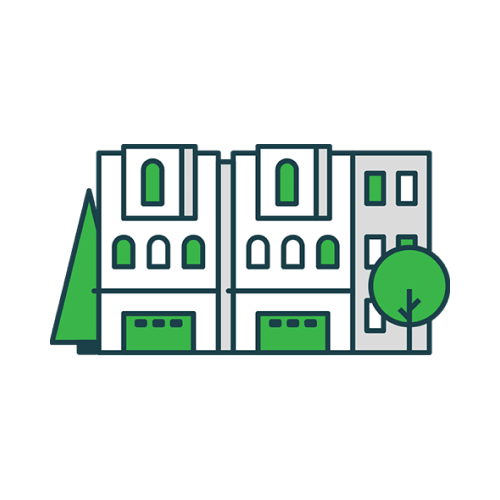 A Simpler Way to Get Condo Insurance
Protect everything your condo association doesn't with a custom condo insurance policy at an affordable price.