Does Homeowners Insurance Cover Stolen or Lost Jewelry?
Homeowner
/
Does Homeowners Insurance Cover Stolen or Lost Jewelry?
If you have expensive jewelry in your collection — or just have a somewhat large collection — chances are good that you have jewelry insurance or are thinking about getting coverage to protect your valuables.
You may also be thinking about forgoing jewelry insurance and asking yourself "does homeowners insurance cover stolen or lost jewelry?"
There are many different answers for that seemingly simple question. But the long and short of it are, essentially, that it does and it doesn't.
But how does that make sense?
Well, like many things in life, it's complicated. But don't worry, though, you're in the right spot to find an answer. Stick around and we'll break it down into layman's terms for you.
When Does Homeowners Insurance Cover Stolen or Lost Jewelry?
If the jewelry was lost, damaged, destroyed or stolen, you may be in luck and homeowners insurance may foot the bill to repair or replace some of your most coveted pieces.
Those 16 covered perils are as follows:
Vandalism

Theft

Frozen Pipes

Damage caused by vehicles

Damage caused by aircraft

Rioting or civil disturbances

Fire or Lightning

Windstorm or hail, such as a hurricane or tornado

Damage from smoke

Damage caused by heating, air conditioning or plumbing

Damage due to snow, ice or sleet

Damage from water heater, including cracks, burns or tears

Damage from electrical current, such as downed powerlines

Explosions

Falling Objects

Volcanic Eruptions
Does your lost, stolen, damaged or destroyed jewelry fall under one of those 16 circumstances? If so, you're in luck! But hold your horses a minute before you begin jumping for joy.
Jewelry isn't like many of the other forms of coverage within your homeowners insurance policy. There are many stipulations when it comes to jewelry coverage that we'll run through below.
How Much Jewelry Does My Homeowners Insurance Policy Cover?
Because jewelry is considered a high-value item, many homeowners insurance policies come standard with only $1,000 or $2,000 ($2,500 if you're lucky) worth of jewelry coverage. That's pennies worth of coverage for items that can easily top $500 each.
And, let's face it, most people don't simply have one to four pieces of jewelry (the maximum many policies would comfortable replace). Many people tend to have more than $5,000 worth of jewelry.
If a house fire erupted and destroyed all your jewelry, you wouldn't have enough coverage.
Furthermore, since jewelry is such a high-value item, home insurance policies typically have a maximum limit they'll pay for an entire collection and per piece. Keep reading, we'll get to those examples a little further down the page.
So how do you ensure that your entire jewelry collection is covered in the event it's lost, stolen, damaged or destroyed? We're glad you asked!
How to Increase Jewelry Coverage on a Homeowners Insurance Policy
If you realize you don't have enough coverage within your homeowners insurance policy to properly take care of all your valuable jewelry, you're in luck! There is a way to increase your coverage without getting an entirely new policy.
All you need to do is add an endorsement, rider or floater to your home insurance policy and you'll be covered in no time flat!
Now let's conduct a brief rundown of each:
Endorsements and riders are the exact same thing. They just have different names. These are a value addition to your current jewelry category on your policy. Endorsements and riders can increase your overall limit to ensure the value of your collection is covered.
However, they apply to a collection as a whole and not individual items.
Floaters are value additions in coverage on particular pieces of jewelry. While a floater may increase your overall coverage in jewelry, that increase only applies to a single item at a time.
Let's look at examples. Let's say you have a jewelry collection worth $3,000 and just got a new diamond engagement worth $2,000. Now you have $5,000 worth of jewelry. You get a $2,000 floater for the ring. Then all your jewelry (except the new ring) is stolen. What happens?
Unfortunately, your engagement ring floater can't be applied to the extra $1,000 worth of jewelry you didn't have coverage for. However, if you purchased a $3,000 endorsement or rider, all of your jewelry would likely be covered.
Do You Have to Schedule Jewelry on Insurance?
Scheduling jewelry on your home insurance policy is the primary way to make sure that your jewelry is insured.
While you don't have to schedule every item, it's recommended to schedule valuable pieces. If you have more jewelry than the standard coverage amount allotted for, it is highly recommended to schedule jewelry on your home insurance policy.
It's important to note that you must receive an appraised value of each piece from a professional before you may schedule it.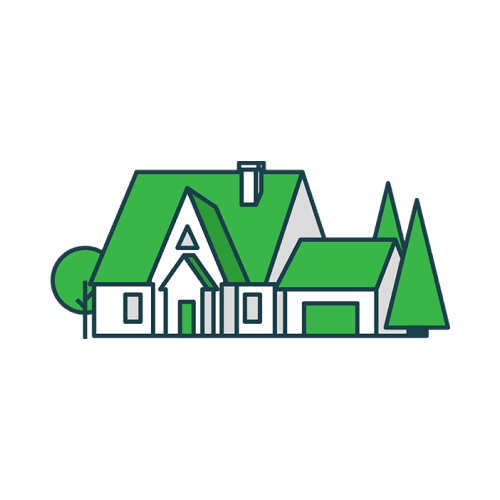 It's Time to Switch Your Homeowners Insurance
We partner with the nation's top homeowners insurance companies so you can get a custom policy at an affordable price.
The editorial content on Clovered's website is meant to be informational material and should not be considered legal advice.
Similar Articles