What Is an Endorsement in Home Insurance?
Insurance 101
/
What Is an Endorsement in Home Insurance?
So you're researching home insurance and just about got the hang of everything. Then you come across terminology that talks about insurance endorsements, riders and floaters. Suddenly, everything is going over your head and you feel as though you're out of your element.
Take a deep breath — and maybe a few steps back. Defining those three terms is actually a lot simpler than it sounds. Keep reading and we'll tell you everything you need to know about insurance endorsements, riders and floaters.
What Is an Endorsement in Insurance?
An insurance endorsement is simply an addition to your current home insurance policy that raises your coverage limit or extends coverage for specific categories. These categories can extend to jewelry, sinkholes, identity theft and a slew of other categories that you don't have coverage for, or want to raise your coverage limit for.
Endorsements are found in almost all home insurance policies, including homeowners, renters, condo and landlord insurance. They may also be found in flood insurance. They're designed to allow insureds to change certain aspects of their coverage without having to cancel their current policy and sign up for a new one.
Let's look at an example. A common form of endorsement and rider is sewer and drain backup. Many home and flood insurance policies don't come standard with sewer and drain backup, which protects your home and personal property if a storm causes the sewer system or pump to stop working and results in water damage.
In this case, adding an endorsement or rider will save you tons of money in the long run — plus it'll typically only run you an endorsement premium of $50 for an entire year. As we like to say, better safe than sorry.
How to Get Endorsements on Your Policy
Getting endorsements and riders is as easy as calling your insurance agent and adding them over the phone. You must be one of the named members on the policy to make an addition, too.
What Is an Insurance Policy Endorsement vs Rider vs Personal Property Floater?
Endorsements and riders are the same things, so don't be alarmed if you hear either term interchanged. Endorsements and riders are strictly used in property and casualty insurance, so your home and flood insurance policies are likely the only places you'll hear these terms pop up.
A scheduled personal property floater is simply an addition to your current insurance policy that raises your coverage limits or extends coverage to specific items. Floater additions get their name because policyholders can, essentially, float more coverage to items like a diamond ring, expensive gold necklace or many other valuable items.
In most scenarios, a personal property floater pertains to jewelry, furs and other high-value items that are categorized very similarly. Let's say you have a $2,500 jewelry limit on your policy, but you have $3,500 worth of jewelry. Well if one of those pieces is, let's say, a $1,200 diamond necklace, you can get a floater to cover its value.
Therefore, you'd still have your $2,500 jewelry limit and you'd also have coverage for that high-value necklace of yours. Getting a floater is easy and usually pretty inexpensive. It really just depends on how many floaters you're adding and for how much you'd like to extend each floater coverage for.
What Are Common Types of Endorsements, Riders and Floaters?
Electronics

Jewelry

Furs

Collectibles

Boats and other watercraft

Yard and garden

Sewer and drain backup

Sinkholes

Earthquakes

Assisted living care

Identity theft
If you come to find out you don't have adequate coverage for your home, belongings and events that life could potentially throw your way, don't worry. Adding endorsements, riders or floaters can help you get more coverage on the things you already have and extend coverage to things you don't. That means you probably won't have to cancel your current policy.
So just remember, floaters apply to specific items while endorsements and riders extend to specific categories. See, differentiating the three and understanding each isn't so difficult after all.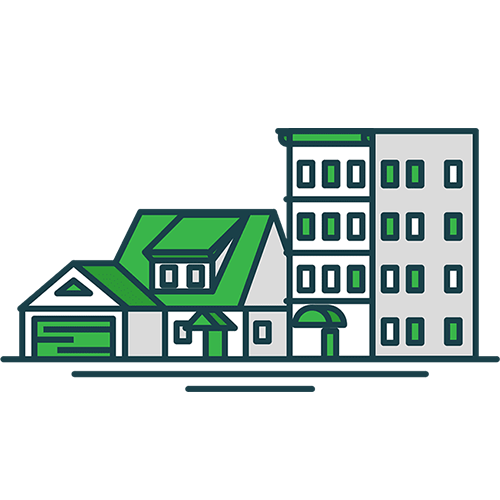 Home Protection Is Just a Click Away
We partner with the nation's top home insurance companies so you can get an excellent policy at an affordable price.
The editorial content on Clovered's website is meant to be informational material and should not be considered legal advice.
Similar Articles