Breaking Down Condo Insurance Personal Liability Coverage
Condo
/
Breaking Down Condo Insurance Personal Liability Coverage
Condominiums present unique insurance risks since ownership of the property is shared between unit owners and the condo association board. If someone was to get hurt in your unit, when or how would insurance step in to cover it? Here's what you need to know about personal liability coverage when it comes to condo insurance policies.
What Is Condo Insurance Personal Liability Coverage?
Personal liability coverage is standard in condo unit owner insurance policies, formally known as HO-6 policies. It financially covers you (the unit owner) if you're sued by someone who got injured on your property. Personal condo liability coverage can help cover your legal fees and the medical expenses of the injured person.
If someone injures themselves in your unit, sues you, and you're found legally liable for the accident, you'd be ordered to pay the medical expenses of the injured party. Depending on the extent of the injury, covering medical costs out-of-pocket could create a serious financial burden for anyone.
Personal liability coverage in condo insurance alleviates this potential problem. It can also cover you if you accidentally damage someone else's property. For instance, if you trip and knock over their expensive art piece, or you accidentally spill a can of paint on someone's furniture, your personal liability coverage can help pay for the damages you cause if you're sued as a result of your accident.
Medical expenses commonly covered by personal liability in condo insurance include hospital bills, ambulance rides, X-rays, testing, and treatment of someone who gets hurt on your premises. It can also cover long-term costs like physical therapy and, in the worst-case scenarios, funeral expenses.
Liability insurance could come into play after a freak injury-causing accident in your unit, such as a slip and fall. It can also cover you if your dog bites or attacks someone. However, insurers won't cover every dog breed, so double-check with your provider to see if yours is.
In addition to injuries that caused the lawsuit, personal liability coverage in your condo insurance policy can also cover costs related to the lawsuit itself. Your provider can pay for the cost of counsel.
When it comes to legal fees, your HO-6 policy may state something along the lines of your insurer willing to "provide a defense at our expense by counsel of our choice, even if the suit is groundless, false, or fraudulent."
Your provider may also indicate that they'll investigate a suit themselves during a liability claim and that their involvement in the suit ends when they pay the ordered amount.
Medical Payments Coverage
Medical payments coverage is a normal part of liability insurance, too. Medical payments covers minor medical expenses an injured party may incur. It sounds just like liability coverage, but a primary difference between the two is that you don't have to be facing a lawsuit for medical payments coverage to kick in.
Medical payments coverage also has separate and much smaller limits than liability coverage, which makes it ideal for smaller injuries. Your medical payments limit may be a few thousand dollars, such as $1,000 or $5,000, as opposed to your liability limit in the hundreds of thousands of dollars that we'll discuss more a little later.
Keep in mind that neither coverage helps cover you if you hurt yourself in your residence. It only applies if a guest or worker accidentally injures themselves.
Personal Liability Policy Limits
In condo insurance policies, personal liability limits typically start at $100,000 and go up to $500,000 or more. Your insurer will likely recommend limits on the higher side to be safe. But how much coverage you need depends on your financial situation and what you'd be comfortable paying for if the situation arose.
Odds are you wouldn't be able to comfortably afford the long-term burden of someone else's medical bills in addition to your usual expenses, so it's never a bad idea to get more liability coverage. Raising your liability limits has a relatively small impact on your rate compared to raising other coverage limits, such as your dwelling limit or personal property maximums.
Condo or HOA General Liability Insurance Coverage
Even though they're used by unit owners, common areas of condo complexes, like the lobby, elevators, hallways, pool, and other amenities, aren't owned by any one unit owner which means personal condo policies can't insure them and don't want to be responsible for incidents that happen in them (like liability claims).
Thus, the condo association has what's called a master insurance policy that covers common areas. The master policy includes liability coverage for the association in case someone suffers an injury in a common area and decides to sue the condo ownership.
State law or mortgage lenders may require your board to have a certain minimum amount of liability insurance on the master policy. But, no matter how much the maximum is, the master insurance policy won't cover liability claims in your unit. That's what you have an HO-6 policy for.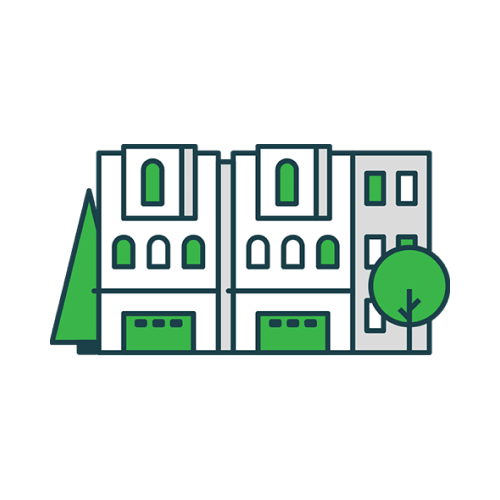 A Simpler Way to Get Condo Insurance
Protect everything your condo association doesn't with a custom condo insurance policy at an affordable price.
The editorial content on Clovered's website is meant to be informational material and should not be considered legal advice.
Similar Articles