How Much Condo Insurance Do I Need?
Condo
/
How Much Condo Insurance Do I Need?
One of the perks of condo living is fewer expenses. There's no yard to maintain, no maintenance problems you have to fix yourself, and there's less overhead in general. One expense that you shouldn't cut out, though, is condo insurance.
Condo insurance provides useful and relevant protection and is still required by lenders if you have a mortgage. But how do you know much condo insurance do you need? Let's find out. 
How Much Condo Insurance Do I Need?
To know how much condo insurance you need, it's important to fully understand the guidelines in your association membership. It's always wise to have enough liability and personal property coverage to financially safeguard all your assets. Dwelling coverage plays a role, too, but the amount you need depends on the insurance your association has.
Your condominium usually has some sort of master insurance policy that covers the structure of the building and the common areas. You likely help pay for this in your association dues, and it means you don't need to worry about insuring any structures in your condo insurance plan.
We know your condo's master policy protects the outside of your unit, but to know how much dwelling coverage you need, you have to be aware of how the master policy protects the inside of your unit, too. This varies by community, and you'll need to look in the bylaws or ask someone on the board familiar with the situation.
There are two common possibilities to see in your association policy: all-in or bare walls.
All-in or all-inclusive protection in the master policy means your association's plan protects all the surfaces in your unit. This includes permanent fixtures and installations like the flooring and appliances. If you've got this protection, you need less coverage than if your master policy has bare walls inclusion.
Bare walls, also called studs in, coverage in a master policy gives your unit less protection. Appliances and fixtures aren't covered, and your condo insurance plan should reflect the value of these items when you live in a settlement with a bare walls policy. So, with bare walls, you'd need more condo coverage.
In the instance of bare walls coverage, if it would cost $50,000 to replace the walls, floors and appliances, you'd need at least $50,000 worth of coverage.
Insurers always recommend at least $100,000 worth of liability coverage for the average person. That number extends to $500,000 if you have a dog, due to the costly claims associated with dog bites.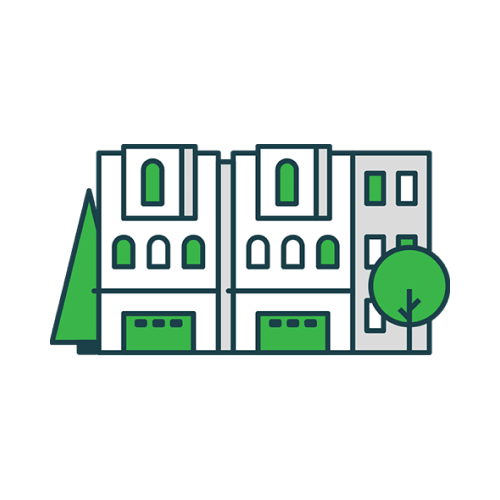 A Simpler Way to Get Condo Insurance
Protect everything your condo association doesn't with a custom condo insurance policy at an affordable price.
What Condo Insurance Covers
While the focus of homeowners insurance is the structure of your house and what's inside it, condo coverage is mainly concerned with the contents of your unit.
As touched on previously, condo insurance, also known as an HO6 form protects personal property like your furniture, electronics, art, clothes and more. If these are damaged by a covered peril, your provider will reimburse you for either the actual cash value or the replacement cost of the items. Replacement cost is more expensive, but it gives you more complete coverage for your stuff.
For instance, if you have $20,000 worth of personal belongings (including your electronics, clothes and furniture), you need to have $20,000 worth of personal property coverage.
For example, if a hurricane damages the pool area of your complex and the damages are beyond what's in the HOA reserves and the limits of the master policy, the burden of the cost may fall on residents' shoulders in the form of an assessment.
Loss assessment coverage will help pay this unexpected – and likely unaccounted for – expense. Loss assessment coverage may be purchased as a separate endorsement, but it can be very useful.
Condominium Insurance Requirements
As we mentioned earlier, you're usually required to have condo insurance if you have a mortgage. This is because the lender is taking a financial risk in lending you money for your unit, and insurance acts as a form of protection for their investment in case disaster strikes.
Even if you don't have a mortgage, it's possible your HOA could require every resident to get condo coverage. This could be the case if your master policy is bare walls.
What's the Recommended Condo Insurance Coverage?
The recommended amount of condo insurance coverage varies by location, size of your unit and type of master policy your complex has. You always want to have enough insurance to restore your standard of living after a disaster to exactly how it was before. There are some rules of thumb you can follow to achieve this.
For liability insurance, some common numbers chosen are $100,000 and $300,000, although it depends on what works for you. For the amount of medical payments coverage, Clovered's online quote engine will offer amounts of $1,000, $2,000, or $3,000 worth of coverage in most cases.
Remember, it's crucial to understand how your master policy works to know how much condo insurance you need. Speak to your complex's property manager, or look at the plan yourself. It might take time to decipher the technical language in the policy, but it could be worth it to know how much condo insurance is right for you.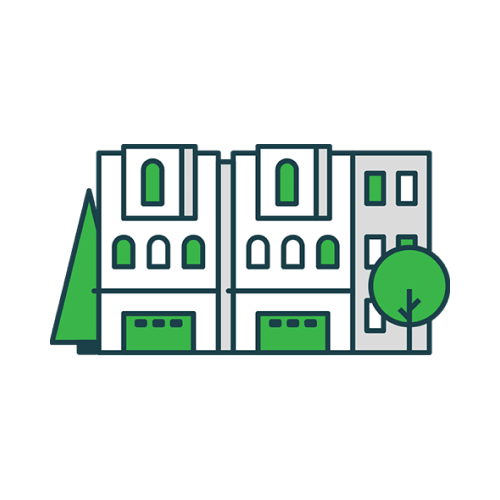 A Simpler Way to Get Condo Insurance
Protect everything your condo association doesn't with a custom condo insurance policy at an affordable price.
The editorial content on Clovered's website is meant to be informational material and should not be considered legal advice.
Similar Articles