7 Crucial Steps When Filing a Fire Damage Home Insurance Claim
Homeowner
/
7 Crucial Steps When Filing a Fire Damage Home Insurance Claim
From house fires to wildfires, homeowners insurance covers fires (and smoke damage from fires) in many different instances.
While minor fires can be a burden to daily life, they are often expensive and tie consuming. Major fires, on the other hand, are downright life-altering.
But in both instances (or somewhere in between), homeowners insurance can help you every step of the way so that you can recover and rebuild your regular life quickly and with the least amount of money coming out of your own pocket.
Whether the fire is minor, major or somewhere in the middle, it's imperative that you act quickly to complete the following seven crucial steps.
What to Do After a House Fire: Home Insurance Checklist
1. File a Home Insurance Claim
First thing's first, if your home has sustained a fire (whether it's a minor kitchen fire, major house fire, damage from a wildfire, or any other sort of fire damage), filing a home insurance claims as quickly as possible is crucial.
Filing quicker means you'll receive your claims payment quicker, there's less wiggle room for more damage to occur and you can get back to your normal life sooner rather than later.
Upon filing a fire damage claim, your insurance company will want to see any proof of the damaged home and belongings. They'll also send out their own adjuster to survey the damages and make a determination of how much and when your claim may get paid out.
After filing a fire damage claim, the next most crucial thing you need to do is to document all the damage that occurred. Take photos and videos of your home and any personal belongings that are damaged or destroyed.
These photos and videos are proof that the fire occurred and can be used later in the home insurance claims process.
If you have receipts for anything that has been damaged or destroyed, make sure you get those immediately. If you've created a contents list to be used in the event of a home insurance claim, now is the perfect time to bust it out.
After documenting the damage to your home and belongings — and anything else of value on your property — the second step is to secure the property to make sure thieves or vandals don't cause more damage, destruction or heartache.
If fire damage was contained to the kitchen, make sure you board up any damage that could cause more destruction, such as a burned hole that can allow rain to seep into your home or burglars to easily get inside.
If your home is damaged to the point it becomes uninhabitable and you must temporarily move out, it's always a good idea to secure any damaged parts with plywood and other coverings, as well as make constant pit stops at the home to deter potential vandals or thieves.
4. Meet With the Adjuster
You know the ins and outs of your home better than anyone, especially having recently dealt with fire damage, so you can walk them through your home and show places and things that were damaged they may not have seen.
While you're meeting with the adjuster, be sure to document everything the two of you are going over. From policy maximums to deductibles to asking about loss of use coverage and signed forms.
Keeping notes documented helps you keep track of the process, especially if the amount of damage makes the claims process take longer than expected.
5. Verify Your Home Insurance Coverage
If you've sustained a home fire, knowing the policy maximums and deductibles of coverages A, C and D of your homeowners insurance policy will be a crucial part of the process.
Coverage A, which protects the physical dwelling structure of your home, is what helps to pay for repairs to your home or pays to completely rebuild your home in the event of a home fire.
At minimum, your dwelling coverage amount should be the exact value of your home. Although it's not a bad thing to opt for more coverage.
Coverage C, which helps pay to repair or replace your personal belongings damaged by the fire, helps protect things like electronics, clothes, furniture and other household items.
Personal property coverage should be at least the value of everything you own in your home. For instance, if you own $15,000 worth of personal belongings, you should opt for at least $15,000 worth of coverage.
Coverage D, which is loss of use coverage, helps to pay for living expenses if your home is deemed uninhabitable and you must temporarily move out while your home is being repaired or rebuilt.
Loss of use coverage helps to pay for things like a hotel or equivalent rental property, storage facilities, gas and food that you wouldn't have otherwise paid for if you were still able to live in your home.
Loss of use coverage is usually up to 20 percent of your dwelling coverage. So if you have $200,000 in dwelling coverage, loss of use may pay for up to $40,000 worth of expenses for each qualifying claim.
6. Get Multiple Repair Estimates
An adjuster may have a home repair company on standby waiting to repair or rebuild your home, but it's always a wise idea to get a few estimates from different contractors.
While the prices to repair or rebuild shouldn't vary too much, you want to make sure you're getting quality estimates and work for the price.
Additionally, if you've had custom work completed in your home, you may want to get an additional estimate from the contracting company that completed it or a specialized contractor with proper knowledge of how much it will cost to repair or rebuild it.
7. Ask for an Advance on the Claim
If the fire damage was bad enough to temporarily force you out of your home, you may be facing exponential additional expenses you weren't expecting.
There's no harm in asking your home insurance company for an advance on your claim. While they likely won't provide you with nearly all your potential claims money, that advance can help ease the burden.
After all, you'll still have to pay your mortgage each month, but now you'll be paying for a rental property of equivalence. You may be forced to commute longer to work each day, rent a storage unit to safely secure the remainder of your belongings and many other things that can get pretty expensive.
While the thought of a house fire forcing you out of your own home or causing substantial damage that will need to be repaired or rebuilt is likely the furthest thing from your mind, it's always good to be prepared and have a plan for if the unexpected occurs.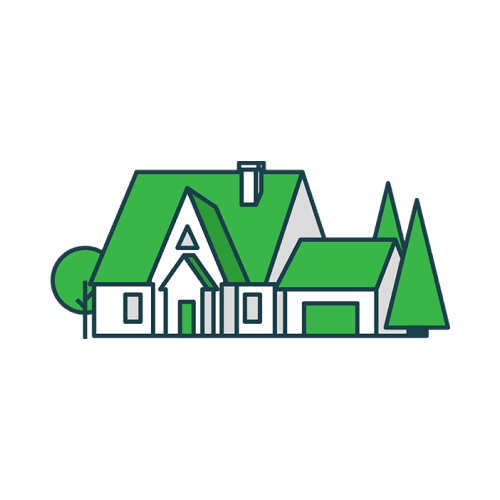 It's Time to Switch Your Homeowners Insurance
We partner with the nation's top homeowners insurance companies so you can get a custom policy at an affordable price.
The editorial content on Clovered's website is meant to be informational material and should not be considered legal advice.
Similar Articles