How to Create a Contents List for Insurance Claims
Insurance 101
/
How to Create a Contents List for Insurance Claims
If a natural disaster or another kind of unfortunate incident made its way into your life, damaging or destroying your home and personal belongings, would you be prepared?
While there aren't many people in the United States who would be fully prepared to deal with a disaster that destroys their home and belongings, there a few ways to get your life back to normal more quickly.
The easiest and one of the most efficient ways, is to create a contents list for insurance claims. This will help you document everything you own and how much you paid for it.
What Is a Contents List for Insurance Claims?
A content list for insurance claims, simply stated, is a household inventory list that documents all your valuable and not-so-valuable possessions. This list can be used if you need to file a home insurance claim that has damaged or destroyed some or all of your personal belongings.
Also referred to as a personal property inventory list, it dictates the item's name, a brief description, the date it was purchased, an estimated value with a receipt (if you have it).
It's important to take photos or videos of the personal belongings on your personal property inventory list. That way you can provide definitive evidence that you possessed that item before the disaster entered your home.
A proper home inventory list will help you resolve disputes that may arise from things like the item's actual value at the time of a claim or if you even had the item in the first place.
It also allows you to value all your items before you get insurance. This lets you know how much personal property coverage you need to add to your home insurance policy.
How to Create a Contents List for Insurance Claim
There a few ways to create your contents list. You could stay old school with the classic pen-and-paper combo, create a document on your phone or computer or utilize special apps that are designed to store home inventory lists.
The easiest way to begin your home inventory list is to pick a room and start documenting. Begin your list with by writing down each item by room name (ie, bedroom #1 or living room). This will also help you find things and organize if you move.
You can group items like clothes within the same item. If you have 25 shirts and 10 pants, it's OK to group them instead of writing down 35 different entries. Go room by room until your list is complete and then you can follow the next step!
Organize Your List by Category
After you've gone through every room in the house, organizing it by category is going to the easiest and most efficient way to keep track of all your items. Group together things like work tools or furniture or household appliances.
Creating an archive of photos and videos of your items will help tremendously. This will prove you actually owned the items and what condition they were in when you conducted your last home inventory checklist. Using your smartphone to capture photos and videos is sufficient.
Keep Your Home Inventory List Safe
Whichever method you choose for your home inventory list (pen and paper or modern technology), make sure you keep it in a safe place. If you physically wrote it down, make sure the list is locked away in a waterproof lockbox that won't get destroyed if your home does.
If you choose modern technology, email the list to yourself or save it to an external hard drive for safekeeping. The quicker you can access your home inventory list after a disaster, the quicker you can get your life back to normal.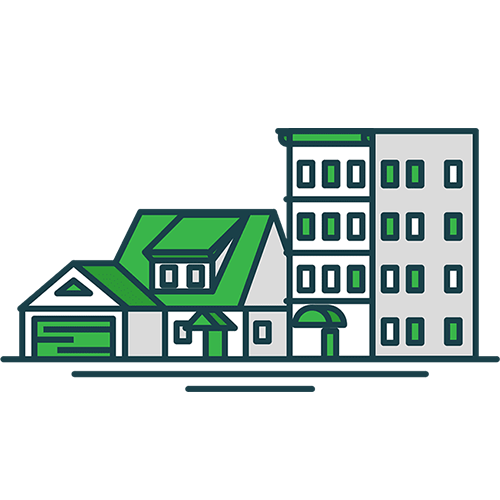 Home Protection Is Just a Click Away
We partner with the nation's top home insurance companies so you can get an excellent policy at an affordable price.
The editorial content on Clovered's website is meant to be informational material and should not be considered legal advice.
Similar Articles
3 Min Read