Do I Have to Pay Homeowners Insurance Through Escrow?
Homeowner
/
Do I Have to Pay Homeowners Insurance Through Escrow?
If you still owe a lender for the amount borrowed on your home — and you want to get a great interest rate on your loan — there's a sweeping chance that you've got an escrow account set up to take care of the dirty work.
But just because your escrow account pays your homeowners insurance (along with a few other monthly bills relating to your home), that doesn't necessarily mean you have to pay homeowners insurance through an escrow or that it's tough to switch home insurance companies.
While escrows can be a relatively great way to set and forget your home insurance, you should always be reviewing your policy at least once a year to ensure you're not paying too much. But let's take a look at how escrow accounts relate to your homeowners insurance policy.
Does Escrow Cover Homeowners Insurance Payments?
Yes, your escrow account is specifically designed to pay your homeowners insurance premium each month, as well as property taxes. You pay a certain amount of money toward your mortgage each month, which goes to principal, interest and escrow.
It doesn't matter how your homeowners insurance company charges premiums. It could be monthly, once every six months or have to be paid in full once a year.
You put a designated amount of money into your lender's escrow account each month. That money is then compiled over the designated period of time to pay for your homeowners insurance.
So while escrow does cover your homeowners insurance payments, you're still the one who's making those payments.
What Is an Escrow Account?
When you get a mortgage and while you still carry a balance on said mortgage, your lender sets up an escrow account to ensure good-faith payments of your home's principal, interest, homeowners insurance and property taxes.
While you still owe money to your lender, they technically still own the home — or at least a portion of it. Escrow accounts are designed to protect their investment, as well as to make sure your accounts don't fall into default and that you maintain adequate homeowners insurance while they've still got money in the game.
Do I Have to Pay Homeowners Insurance Through Escrow?
No, you don't have to pay your homeowners insurance through escrow. However, if you're going to carry a loan on your home and still owe money to the lender, many lenders will require you to have an escrow account set up.
One of the most common myths about paying for homeowners insurance is that it must be done through escrow. While paying through escrow is a viable option for many homeowners out there, it's not the only one.
But if you have more than 20% equity invested in your home, you may be able to convince your lender that you no longer need an escrow account. If that doesn't work, you can typically refinance your home with another lender that doesn't require escrow accounts. However, the latter option will typically result in a less-than-favorable interest rate on your refinanced mortgage.
But if you own your home outright, there's no need for an escrow account and you can simply pay your homeowners insurance directly for your premiums. Unfortunately, not everyone is lucky enough to have the cash on hand to put 100% capital into their new home.
But having an escrow account is not a bad thing at all. In fact, many people see it as a perk of being a homeowner. After all, many homeowners insurance companies charge premiums as a lump-sum payment upfront, or they take quarterly or bi-yearly payments.
For homeowners stuck paying the latter two options, that means you could be forced to pay $2,500, $5,000 or maybe even more (depending on the state you live in, size of your home and coverage amounts) at once.
With an escrow account, these lump-sum payments are theoretically divided into monthly payments because you pay the same amount of money into your escrow every month. So if your homeowners insurance doesn't have monthly payment options, you're in luck with an escrow account.
How Do You Change Homeowners Insurance With an Escrow Account?
Changing your homeowners insurance while you have an escrow account isn't as complicated as you may think. All you need to do is find a new policy, bring it to your lender and escrow provider, cancel your old policy and you're good to go.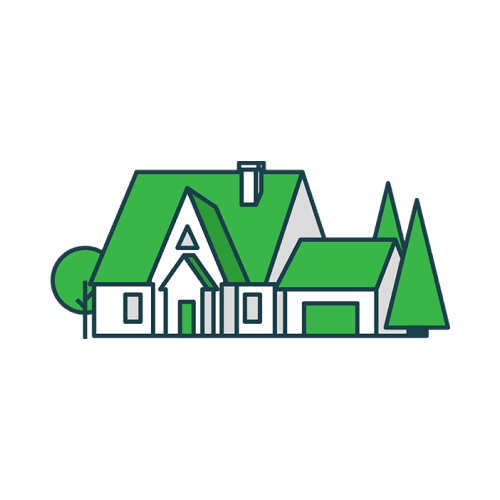 It's Time to Switch Your Homeowners Insurance
We partner with the nation's top homeowners insurance companies so you can get a custom policy at an affordable price.
The editorial content on Clovered's website is meant to be informational material and should not be considered legal advice.
Similar Articles