3 Key Mortgage Lender Requirements for Homeowners Insurance
Homeowner
/
3 Key Mortgage Lender Requirements for Homeowners Insurance
If you're buying a home for the first time, there are so many things you need to know — and many things you don't find out about until the extra cost is laying on the table in front of you.
Things get even trickier if you're a first-time home buyer. Although there are many government programs designed to assist first-time home buyers, none of them actually help you protect your investment via home insurance.
Mortgage lender requirements can be a bit strict (and a bit foggy) depending on how much you put down on your home, how much equity you have in it and the amount the lender still has invested in it.
To make things a little more clear for you, check out these three mortgage lender requirements for homeowners insurance and a few more things you need to know as a homeowner who with a mortgage.
Is Homeowners Insurance Included in a Mortgage?
No, homeowners insurance isn't included in your mortgage. However, you may be able to pay your homeowners insurance premiums through your mortgage through a process called impounding.
It's an account set up by your mortgage lender that ensures homeowners (and sometimes flood) insurance is paid on time each month. Mortgage companies usually deviate this account to individuals who put down less than 20 percent on their home.
Lender Requirements for Homeowners Insurance
If you have a mortgage on your home (meaning you have not paid off your home in full), you are required to have homeowners insurance. Since the lender technically still has money in homes with mortgages, they want to make sure their investment is fully covered in case of a devastating peril.
1. Maintaining Minimum Coverage
Let's say you buy a home for $250,000 and you put $25,000 down. Lenders will require you to have at least $225,000 in dwelling coverage. However, we always recommend to ensure the full value of your home ($250,000) and sometimes even more.
Lenders also only require you to maintain coverage for their portion of the mortgage, and not your own. That's because if your home were to be completely destroyed by a covered peril and you still owed money on the home, they wouldn't lose all the money they loaned you. Lenders could still get their money back via an insurance claim.
While dwelling coverage is the only type of homeowners insurance that is technically required by lenders (because they don't have an investment in your personal belongings, dogs or anything else that may occur on your property), we also recommend getting full coverage.
This is pretty much the only policy you may get, but we still want to harp on the importance of maintaining adequate coverage for all aspects of your life. It's also worth noting that lenders often don't require you to have replacement cost coverage, but that it's a wise idea to do so.
2. Additional Required Coverage
Not insuring the property would be way too risky for them, so they must make sure their investment is covered under all circumstances. That's also why lenders require flood insurance from homeowners who haven't paid off the mortgage.
The same can be said for those mortgagees who live in an earthquake-prone area. Those folks must maintain adequate earthquake coverage while they're still paying off their mortgage. People who live in a wildfire-prone zone may also be required to maintain adequate wildfire insurance as well.
3. Loss Payee Requirement
While you maintain a mortgage, your lender will also require to add them as a loss payee (along with yourself and anybody else on the mortgage). This ensures they receive money in the event a homeowners insurance claim is filed.
Mortgage Insurance vs Home Insurance
Many people often confuse mortgage insurance and home insurance, but they're very different from one another.
In short, home insurance covers the structure of the home, structures attached to it, your personal belongings and any medical expenses or attorney fees if someone is injured on your property. Personal mortgage insurance (PMI) helps to reimburse the lender if you should stop making payments on your mortgage.
PMI is only required in conventional loans if your down payment is less than 20 percent or you're refinancing with less than 20 percent equity in the home.
As a homeowner with a mortgage, the lender still holds equity in your home and needs to protect their investment, so it's crucial to know exactly what you need — and what you don't!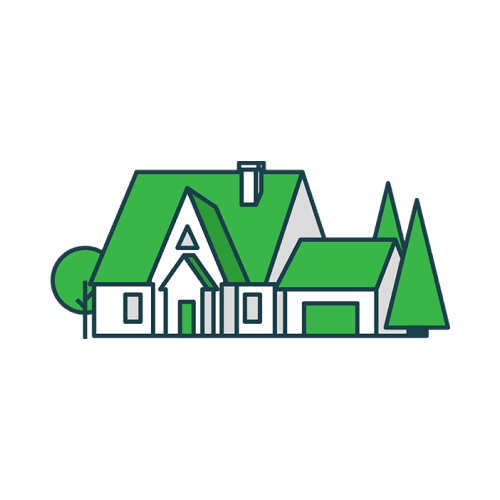 It's Time to Switch Your Homeowners Insurance
We partner with the nation's top homeowners insurance companies so you can get a custom policy at an affordable price.
The editorial content on Clovered's website is meant to be informational material and should not be considered legal advice.