Commercial Property
/
5 Steps to Protect Your Business Against Disasters
5 Steps to Protect Your Business Against Disasters
2.6K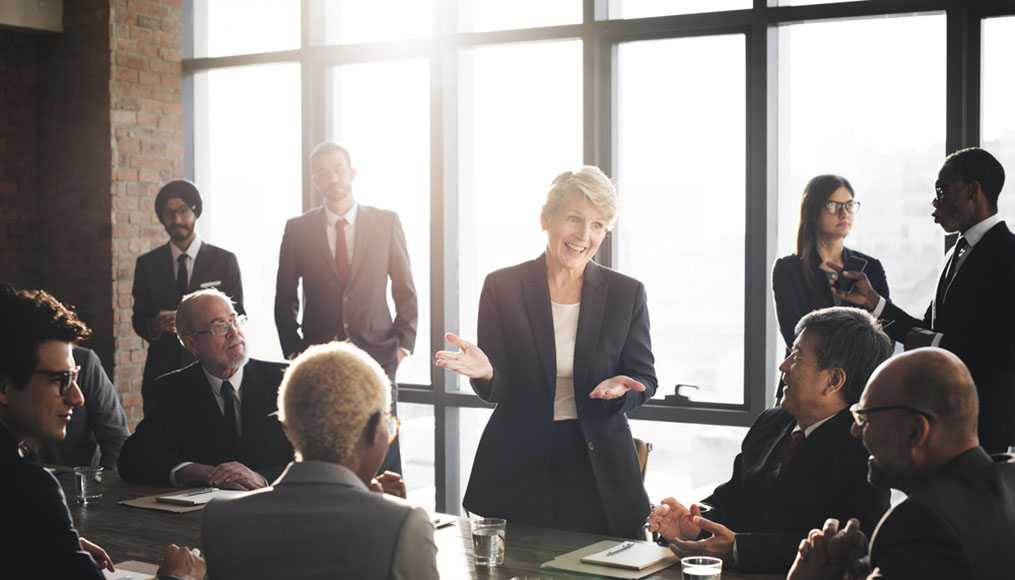 As an entrepreneur. you have taken many steps and risks to build your business to the grand heights of the present.
You've worked long days and longer nights to get ahead of the curve and carve out a successful business that becomes like a child through the years.
So why don't many entrepreneurs take the necessary steps to protect the business they've worked so hard to build? It's mainly because they don't realize the risks lurking around every corner and disasters waiting to crumble a self-sustaining business from its very core.
Disasters can strike in an instant.
The digital landscape has opened many businesses to hackers that steal or leak important data. Natural disasters are occurring at a more rapid rate than ever. Businesses close on a daily basis due to fires, natural disasters, security breaches, theft and many more occurrences that can incapacitate any business without warning.
These five steps help protect your business against disasters so you can reopen its doors and become stronger than ever before:
1. Assess the Company's Risk
Where is your business located? Does it house important data that would be detrimental if breached?
Many states across the U.S. face different natural disasters on a daily basis. Each business owner must assess the unique risks they face due to their geological landscape and proactively prepare for the worst scenarios to happen.
If your company is based in Florida, on the Gulf Coast or Atlantic shoreline, your business may be more susceptible to sustain damage from hurricanes, tornadoes and floods.
If your business is in Oklahoma or somewhere else in the lower Midwest, your chances of being struck by a tornado may be far greater than the rest of the country.
Have a business in California? You better make sure you're covered for earthquakes and wildfires.
Lounging in the sweet sun of Hawaii? You guessed it, coverage for volcano eruptions is probably your main concern.
Even if you don't operate your business or warehouse in a state that's prone to natural disasters, think about where your suppliers, business partners and employees are located. If your data servers are located in California, there's a risk they'll be hit by a natural disaster and be out of commission for days or weeks.
Similarly, if your main distributor operates out of the Sunshine State, you must understand the consequences if they are hit and close during hurricane season.
Depending on your business situation, you're going to need at least a few different insurance coverages to ensure you're protected if your business is hit and temporarily closed by a natural disaster.
Property Insurance
This is the most widely used coverage that applies to the company's physical structure and its possessions housed on the property if they are damaged or destroyed by a covered natural disaster.
Flood Insurance
Contrary to popular belief, flooding isn't covered by many property insurance policies. Flood coverage protects the company's physical structure and possessions in the event they are damaged or destroyed by a flood.
Commercial Auto Insurance
If your business owns and uses vehicles for business purposes, this coverage will provide protection if any of them are damaged or destroyed by a covered natural disaster.
Business Interruption Insurance
This policy is designed as a safety net that pays lost income if a covered natural disaster damages or destroys a company's structure or possessions, causing a disruption in normal business.
A package policy with multiple different coverages, it's meant for small businesses and carries a variety of policies, including business interruption insurance, property insurance and liability insurance.
This takes your liability coverages to the next level. If your current liability policies have limits you wish to exceed, an umbrella policy will provide excess coverage that extends beyond the limits of a regular policy.
3. Create a Business Continuity Plan
Creating a business continuity plan is one of the most important factors within a business plan. Many business owners don't take this into account until after they've gone through a natural disaster that affected their business.
Create a list of key leaders in the company and assign them specific job duties in the event of a natural disaster. Create another list of every company you do business with and their location before a natural disaster strikes. Now create a backup plan, or contact companies to serve as backups, in case something happens.
If you have a cyber-security team that works out of an office in California and the office is damaged by an earthquake, you need to be able to get them to a safe location as soon as possible so they can continue providing security. If you can't, the business needs to have a backup company in place that won't miss a beat.
Important data should continually be backed up throughout the year. It's best to put your data backup on autopilot and have the system update every weekend, while the office is quiet and servers have room to breathe.
If your business doesn't have its data backup on autopilot, and it's located in a state that's prone to natural disasters, hit the backup button before hurricane, tornado or the winter storm season begins.
5. Create a Recovery Plan
After you've assessed the businesses risk, determined which coverages are needed, created a continuity plan and backed up important data, it's time to put a recovery plan in place. This allows your company to continue business as usual if it, or any of its business partners, are hit by a natural disaster and must halt business for any period of time.
It's a good idea to review and act out the plan at least twice a year. That way you, your business and all of its business partners will be ready to deal with anything when disaster strikes.
Similar Articles