Best Landlord Insurance in Virginia
Landlord
/
Best Landlord Insurance in Virginia
Depending on your location in the state, Virginia landlords must be concerned about damage from hurricanes, tornadoes, sinkholes, and winter weather. Factor in possible crime, tenants, and vacancies, and it's easy to see how a rental property owner can lose sleep some nights.
One decision that may bring you some peace of mind is getting landlord insurance. The right policy will protect your property and liability in several ways. Use this comprehensive guide before shopping to find the Virginia landlord insurance you need at the price you want.
How Much Is Landlord Insurance in Virginia?
The average cost of landlord insurance in Virginia is about $1,255 per year for a $200,000 home, $1,769 per year for a $300,000 home, and $2,008 yearly for a $400,000 house.
For comparison, these rates in Virginia are slightly lower than in neighboring Maryland and North Carolina, so landlord insurance in the state is relatively affordable.
It's commonly reported that landlord insurance premiums are 15% to 25% higher than homeowners insurance rates on the same homes. Pairing this statistic with the rates on our Virginia homeowners insurance page, we were able to come up with average landlord insurance costs in Virginia.
Average Cost of Landlord Insurance in Virginia
Cost of House
Annual Premium
Average landlord insurance in Virginia can surpass $2,000 per year once you get to about $400,00 of coverage, so it's safe to say that you'll pay even more if you need more than that. Larger homes need more coverage.
Keep reading to learn what exactly you get with a landlord insurance plan and what else affects premiums.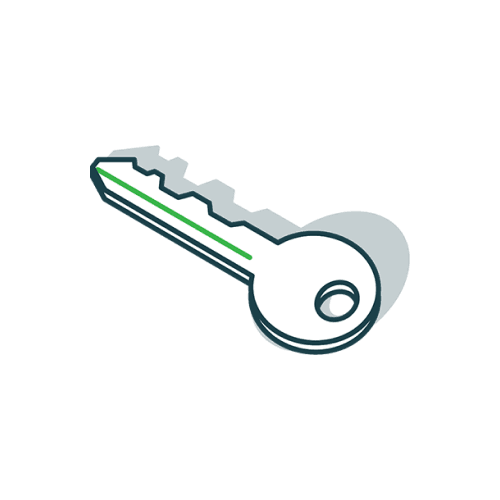 Protect Your Investment With Landlord Insurance
You've worked hard to buy your rental property. Protect it with a custom policy at an affordable price.
What Does Landlord Insurance Cover in Virginia?
Landlord insurance policies can cover several types of rental properties, such as:
Single-family homes

Multi-family homes (

duplexes

, quadplexes, etc.)

Apartments

Condos
The areas of coverage in a landlord insurance policy are:
Dwelling
Dwelling coverage safeguards the structure of your home and its permanently attached components. This includes the roof, walls, flooring, countertops, patios, wiring, pipes, and more.
Other Structures
Other structures coverage financially protects the fixtures on your property not attached to your main dwelling. These can include fences, sheds, pools, carports, detached garages, and more.
Personal Belongings Coverage
Personal property coverage in landlord insurance covers items you might keep at your rental property for its upkeep, such as lawn equipment and tools. It won't cover your tenant's belongings.
Landlord Liability Coverage
Landlord liability coverage can cover medical bills and legal fees if you, as the rental property owner, are found liable for an accident or injury a tenant or guest suffers on your property.
Loss of Income Coverage
Loss of income coverage applies if your tenants have been forced to move out after a covered loss to your property. Your insurer can help cover missing rent payments while repairing the rental.
Virginia Landlord Insurance Policy Options
DP-1 Insurance Policy in Virginia
DP-1 policies are the cheapest and most basic landlord coverage you can get. They protect your rental from nine named sources of potential damage, called perils, such as wind and fire damage. They cover your property at actual cash value, which means your insurer will deduct depreciation from your settlements before reimbursing you during a claim.
DP-2 Insurance Policy in Virginia
DP-2 plans cover your property from up to 18 perils, including theft, vandalism, freezing pipes, and the weight of ice and snow. They may also cover your losses at replacement cost. DP-1 and DP-2 plans often exclude liability coverage.
DP-3 Insurance Policy in Virginia
DP-3s cover the most perils at replacement cost and include liability, personal property coverage by default (and the rest of the coverages). You can also easily add endorsements to DP-3s, and they can have higher possible coverage limits.
How to Get the Best Rental Property Insurance in Virginia
The best rental property insurance in Virginia will vary by landlord since every person has a different property, coverage necessity, and budget. Choosing the best policy will require an understanding of your insurance needs and financial situation. You'll also need to compare policies from a few carriers to be sure you're finding the best deal.
The policy type and coverages you choose will directly determine how much you pay. Depending on your rental property, you may be able to bypass other structures, personal property, or liability coverage. You can't cut out necessary protection just to save money, but you may be able to forego some depending on your situation.
For example, you might be more comfortable with a DP-1 if you live on-premises, maintain your rental well, and aren't worried about theft or vandalism. Or, you might bypass liability coverage if your rental is without tenants for a period, then add it back to your policy when you get some.
Keep an eye on your deductible options, as well. Deductibles between $500 and $2,000 are often available on all types of landlord insurance, but you can raise or lower them to change your premiums. Raising your deductible means taking on more risk associated with your property, as you're risking paying more out of pocket. This will lower your premiums.
Once you understand what you want, it's time to compare policies.
Companies With the Cheapest Landlord Insurance in Virginia
State Farm, Nationwide, and Erie have some of the cheapest landlord insurance in Virginia based on our analysis of some of the most popular carriers in the state.
These averages may not reflect the rate you receive from these landlord insurance companies in Virginia since every policyholder is different. But, it's useful to know. For instance, rates varied by up to $1,058 for the same coverage amount from these five carriers alone, underlining the importance of getting more than one quote.
Average Landlord Insurance Cost in Virginia for a $300,000 House

Allstate $2,093
Erie$1,969
Nationwide$1,805
State Farm$1,739
Travelers$2,797

Don't forget to ask about discounts when looking for cheap landlord insurance in Virginia. Certain home security measures like centrally monitored burglar alarms, fire sprinklers, SMART home measures, and deadbolt locks can get you discounted rates. You may also qualify for discounts based on your claims history, age, military status, and more.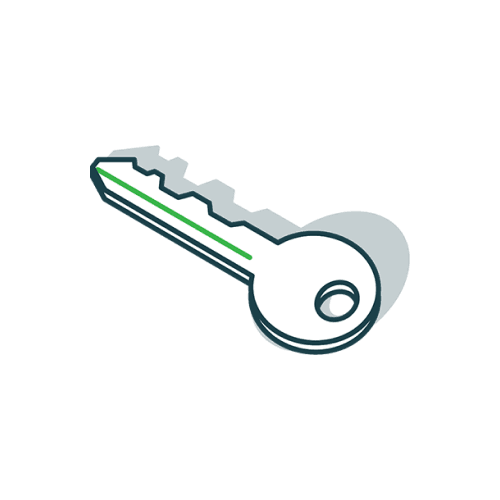 Protect Your Investment With Landlord Insurance
You've worked hard to buy your rental property. Protect it with a custom policy at an affordable price.
Factors Affecting Virginia Rental Property Insurance Rates
Home insurance companies examine several factors about rental properties to determine accurate premiums. Premiums depend on risk, and riskier homes will have higher premiums. They measure risk by looking at property features, location, claims history, and more.
When getting landlord insurance quotes, you'll see questions about your property size and age. Bigger, multi-family dwellings like quadplexes or apartment buildings will have more square footage and tenants, requiring more coverage. Thus, they'll likely have higher rates than a simple rental apartment unit or small single-family home.
Insurers will also consider features on your property that affect risk. Structural components such as roofs, wiring, and HVAC components can affect rates. For example, having out-of-code piping will be a red flag to insurance companies and can raise rates or make getting coverage harder.
Older construction likely means higher premiums. More cosmetic features like playground equipment, trampolines, and furnaces can also impact premiums since they raise your liability or fire risk.
Properties with short-term rentals, six months or less, often have higher premiums than long-term rentals. This is most likely due to the increased risk of more tenants and vacancies at the property.
Your location influences how much you pay also. Houses on the Virginia coast that are more prone to hurricane damage may have higher premiums and separate hurricane deductibles. Being in a flood-prone, tornado-prone, sinkhole-prone, or crime-prone area may also raise premiums.
Is Landlord Insurance Required in Virginia?
Landlord insurance isn't required by law in Virginia, but mortgage lenders require insurance on rental properties with mortgages.
Many homeowners purchase houses with the help of a mortgage lender. When lenders give loans, they require homeowners to hold insurance to protect their investments as part of the loan. Thus, landlords with mortgages on their rental property will need landlord insurance.
It's common to have mortgages on second homes, vacation homes, landlord-occupied apartment buildings, and more. Note that landlords who rent out properties through companies or trusts will need commercial insurance, which differs from the coverage we've described.
How to Get a Landlord Insurance Quote in Virginia
As an independent insurance agency, we strive to make getting landlord insurance quotes in Virginia easy for you. Use our online quoting platform to compare multiple policies from top providers in your area at once.
You can also chat with one of our licensed agents about your quote during business hours at 833-255-4117. We can also be reached by email at agent@clovered.com. We've helped over 30,000 policyholders with their coverage needs, and we'd be more than happy to help you with your Virginia landlord insurance quote.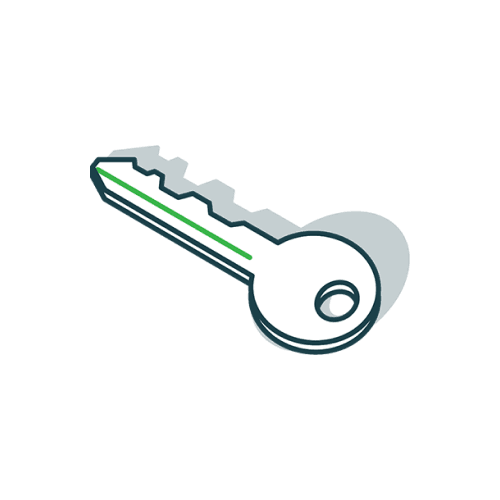 Protect Your Investment With Landlord Insurance
You've worked hard to buy your rental property. Protect it with a custom policy at an affordable price.
The editorial content on Clovered's website is meant to be informational material and should not be considered legal advice.