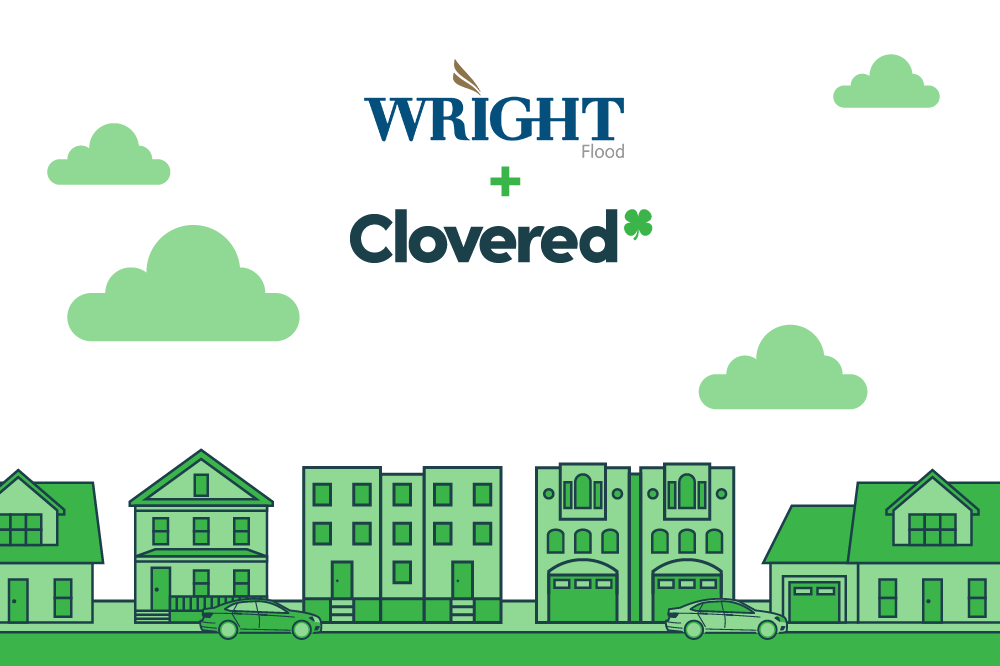 Wright Flood Insurance Rating & History
Wright has been in the flood insurance industries for years, serving its clients through more than 40 years' worth of hurricanes, spring thaws, torrential rains and many more storms that lead to flooding. With decades of experience in flood insurance, Wright Flood Insurance can provide one of the leading policies in the industry.

Get a Quote
What Does Flood Insurance From Wright Flood Insurance Cover?

Structure & Foundation
☘ Your home's physical structure and its foundation, meaning the essential pieces that make up your home, are covered by flood insurance. This can be anything from flooring and drywall to built-in cabinets and electrical wiring.

Personal Belongings
☘ Flood insurance can help pay to repair or replace your personal belongings that were damaged or destroyed directly by flooding. This coverage extends to things like TVs, computers and other electronics to furniture and clothes.

Home Appliances
☘ When floodwaters enter a home, they tend to damage or destroy a handful of appliances in your home. Luckily, flood insurance can help replace many of those appliances, like your HVAC unit, water heater, dishwasher and much more.
What's a FEMA-Designated Flood Zone?

High-Risk Flood Zones
☘ These are areas in FEMA's 100-year floodplain map that are most at risk of suffering a flood, usually located near bodies of water or dams.

Moderate-to-Low Risk
☘ These areas are at risk of suffering at least one flood every 100 years, making up about 20 percent of all flood insurance claims each year.

Undetermined Risk
☘ Areas of undetermined risk have either not been mapped out by FEMA's 100-year floodplain or are at an unknown level of risk to floods.
How to Get a Flood Insurance Quote From Wright Flood Insurance
Clovered is licensed to sell and bind flood insurance policies from Wright Flood Insurance, so you're guaranteed to get a great price with us! Plus, our easy-to-use online quoting platform allows you to get a flood insurance policy entirely online!
If you have any questions before, during or after the quoting process, one of our many licensed agents is available to help with anything you need! Feel free to give us a call Monday through Friday from 8:30 a.m. to 6 p.m. at 833-255-4117 or email us anytime at agent@clovered.com.

Get a Quote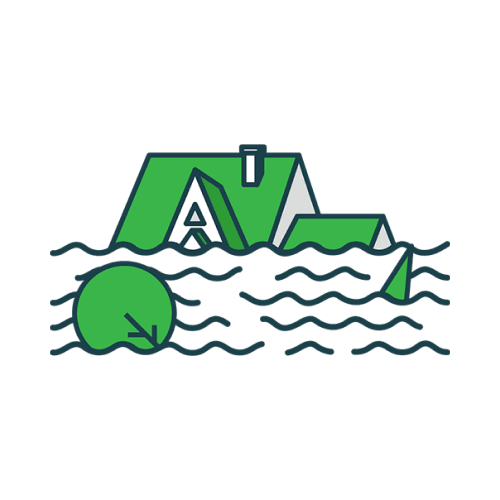 Stay Above Water With Flood Insurance
Do you want to pay for costly and common flood damage yourself or have an insurance policy pick up the tab?