What Is an Umbrella Policy, What Does It Cover & Do I Need It?
Insurance 101
/
What Is an Umbrella Policy, What Does It Cover & Do I Need It?
An umbrella insurance policy, sometimes referred to as a personal umbrella policy or PUP, is a policy that's often thrown around in the insurance world without much explanation, leaving the general public heedless to its actual definition and coverage amounts.
An umbrella policy cannot be purchased as standalone coverage. It must be added to either an underlying home or auto insurance policy.
Upon adding it to your current policy, umbrella policies act as its namesake — an umbrella to deter unexpected financial burdens from liability claims to the insurance carrier.
But there's a lot more to umbrella policies than simply serving as a deterrent. We'll break down what it is, if you need it, how much it costs and much more.
What Is an Umbrella Policy?
An umbrella policy is additional insurance coverage added to underlying insurance policies that extends maximum coverage for qualifying incidents.
It's most commonly added to home and auto policies to get extra liability coverage, helping you and your family from falling into financial peril if you are sued or are forced to pay exponential bills due to an accident.
Umbrella policies are typically sold in increments of $1 million worth of coverage (from $1 million to $5 million per umbrella insurance policy), so you can get quite a bit of extra coverage for a fair price.
What Does an Umbrella Policy Cover?
An umbrella policy covers personal liability claims or judgments when your underlying insurance policy has met its maximums. Umbrella policies typically extend coverage to things like personal and bodily injury, property damage and landlord liability.
Since the coverage is specific to liability and property damage, umbrella policies are often purchased in conjunction with home and auto insurance, effectively increasing the maximum coverage amounts you maintain on those specific policies.
So let's say your auto policy has a $250,000 bodily injury maximum. If you're involved in an accident and are found liable for injuries to the other driver, which quickly adds up to $500,000, you could be responsible to pay the difference.
Or, if you purchase an umbrella insurance policy, it would kick in and cover the difference.
It works similarly with home insurance. If someone is injured on your property, they rack up $300,000 in medical bills, and then they turn around and sue you for $1 million, things can get pretty tricky.
If the liability coverage on your home insurance has a per-incident maximum of $500,000, you may be stuck paying $800,000 out of your own pocket.
Do I Need Umbrella Insurance?
Although you aren't required to carry umbrella insurance, you may want to consider investing in a policy.
Injuries in your home and auto accidents and can become costly extremely quickly and an umbrella policy can ensure you're not held financially responsible for damages that extend past your insurance maximums.
Peace of mind when you don't need it and extra coverage when you do need it is precisely why people invest in umbrella policies.
Although unlikely, an umbrella policy could be the difference between suffering a crippling financial setback that lasts an entire lifetime or paying a small deductible for an incident that could've had that effect.
How Much Does Umbrella Insurance Cost?
Since umbrella policies cannot be purchased solely as a single policy and must be purchased with a more expensive underlying policy, a $1 million umbrella insurance policy costs about $150 to $300 per year, depending on a multitude of factors.
Are Umbrella Policies Worth It?
Since you must have an underlying auto or home insurance policy, which can cost from $1,000 to $5,000 per year, to get an umbrella policy, umbrella policies are much cheaper and, therefore, worth investing in.
Let's take a look at a real-world example. If you get a $1 million umbrella policy on the low end of $150 per year and maintain that policy for 60 years (assuming you get the policy in your 20s), you'd only spend $9,000 throughout your entire lifetime.
If, in the 60 years you maintain the policy, you have even one incident that goes beyond your underlying insurance maximums and need to use your backup umbrella policy, your lifelong investment would likely be paid tenfold.
However, if you don't need to use it, you only paid $9,000 over 60 years for some serious peace of mind! So if you're in the market for peace of mind or an insurance policy for those what-ifs, umbrella insurance is definitely worth it.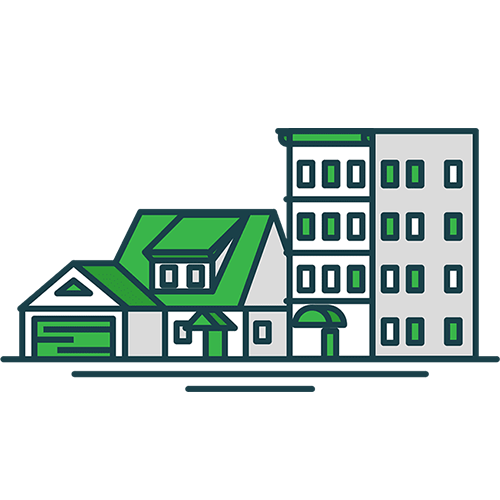 Home Protection Is Just a Click Away
We partner with the nation's top home insurance companies so you can get an excellent policy at an affordable price.
The editorial content on Clovered's website is meant to be informational material and should not be considered legal advice.
Similar Articles