How to Insure an Engagement Ring and a Wedding Ring
Insurance 101
/
How to Insure an Engagement Ring and a Wedding Ring
From the moment you say "yes," you'll likely be in engagement bliss, thinking about setting a date, picking a venue, even looking ahead to the honeymoon.
Getting engaged is exciting, and nowhere is that more true than thinking about the sparkling ring you'll be carrying around with you for the rest of your life. And while you might be wrapped up in wedding plans from the moment it hits your finger, it's never too soon to think about engagement ring insurance, too.
So who needs wedding ring coverage, how does jewelry insurance even work, and what will it cost? We're covering the need-to-know details about wedding and engagement ring insurance so you can get right back to the exciting stuff.
What Is Jewelry Insurance?
Jewelry insurance is included in your renters or homeowners coverage policy, but the standard limits probably aren't enough to replace your ring if something were to happen to it.
The actual cost of your engagement ring is minuscule compared to the sentimental value, but that doesn't mean you shouldn't be thinking about insuring what's likely one of your most valuable possessions.
In most cases, the personal property coverage offered by your renters or homeowners coverage extends to 50 or 70 percent of the total cost of your home. If your house is worth $250,000, you could have personal property protection for $125,000 or more.
That might sound like more than enough, even for the most glamorous rings, but most premiums include a maximum amount that jewelry can be reimbursed for, often between $1,000 and $2,000 per item. That's where specialized engagement and wedding ring insurance comes in.
How to Insure an Engagement or Wedding Ring
Although it's not actually called wedding ring insurance, you can add jewelry insurance onto your existing renters or homeowners coverage policy through scheduled personal property coverage.
Scheduled personal property coverage is an add-on to your existing coverage and should be applied for by the person who's in primary possession of the ring. If you and your fiancé already live together and have a joint homeowners or renters policy, there's no difference in who applies for the coverage.
On the other hand, if you have separate policies, the person holding on to the ring (before or after the proposal) is the primary owner and responsible for adding the appropriate level of coverage.
How Much Does Engagement Ring Insurance Cost?
Adding engagement ring insurance to your policy through scheduled personal property coverage usually costs one to two percent of the value of the ring. If your engagement ring is worth $5,000, adding ring insurance could be as cheap as $50 a month.
Does Homeowners Insurance Cover a Wedding Ring?
Your standard renters or homeowners insurance policy may not be enough to cover the value of your ring, which is why you should apply for wedding ring insurance the moment the ring is purchased. Your soon-to-be spouse can insure the ring as soon they've picked it up, and it might not cost much more than you spend on coffee every month!
Your wedding ring is a powerful symbol of your love for another person. Even if it feels priceless, accidents can happen, and replacing your ring if it's ever lost or stolen can cost thousands of dollars.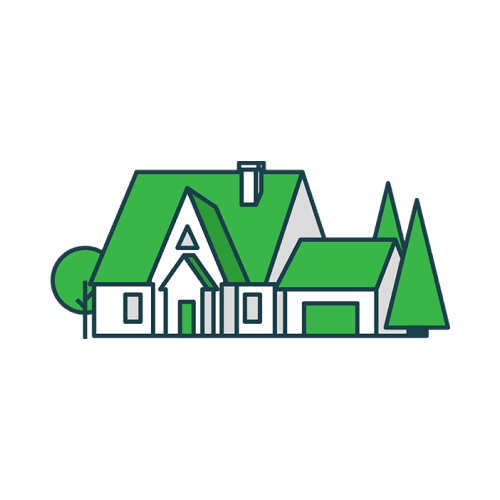 Home Insurance Is Just a Click Away
We partner with the nation's top home insurance companies so you can get a great policy at an affordable price.
The editorial content on Clovered's website is meant to be informational material and should not be considered legal advice.
Similar Articles