Does Homeowners Insurance Cover Wildfires?
Homeowner
/
Does Homeowners Insurance Cover Wildfires?
For homeowners in some states, the fear of wildfires is more than just personal safety – it's also about the reality of sometimes having to leave behind everything you own with the hope that your home and community are still safe when you return.
In these cases, residents might be thinking more seriously about wildfire insurance if their homeowners insurance excludes coverage. Let's take a closer look at this particular form of natural disaster coverage, how much it might cost, and if your homeowners insurance could suffice instead.
Does Homeowners Insurance Cover Wildfires?
Homeowners insurance typically covers damage sustained from wildfires if you live in a state that isn't particularly prone to them. This coverage includes protection for your home, your possessions, and coverage for the cost of replacing your landscaping.
However, in states prone to wildfires, like California and Oregon, homeowners insurance may exclude this coverage, forcing you to enroll in an additional wildfire insurance policy. It's important to understand the fine print on your policy to know what's covered and what's not in the event of a disaster.
The most common type of homeowners insurance is called the HO3 form. This includes protection from sixteen covered perils, which are potential sources of damage. One of these perils is fire. Electrical fires, chimney fires, accidental fires, and wildfires are usually covered.
If you know your home might be at risk from the dangers of brush fires, it's important to recognize this risk and do what you can to mitigate damage before it happens. This way, you can avoid any potential negligence on your part that could interfere with a claim payout.
If your insurer believes that you neglected to do any routine maintenance or upkeep of your home that resulted in exacerbated wildfire damage that could have been prevented, you may not receive coverage.
Some precautions homeowners can take to help minimize damage to their homes in the event of a fire include:
For new home construction, insist that your home (and especially the

roof

and the exterior construction) is built from non-flammable materials.

Be diligent about maintaining your landscaping ahead of wildfire season, including clearing any tree branches that might be too close to your home, or foliage that may be dead or quickly flammable.

Invest in fire-retardant or tempered glass windows.

Constantly clean and clear out the gutters around your home.
How Homeowners Insurance Covers Wildfires
These are a few of the different ways homeowners insurance protects you from the destruction caused by wildfires:
Dwelling coverage: This aspect of your policy protects the main structure of your house. This includes the roof, walls, floor, windows, porch, and more. If the structure of your home is damaged by fire, you'd be covered up to your dwelling coverage limits.
Other structures coverage: The structures on your property other than your house, such as fences, sheds, pools, and detached garages are safeguarded under other structures coverage. If these were damaged by a wildfire, your insurer would reimburse you. Other structures coverage is commonly around 10% of your dwelling coverage.
Additional living expense coverage: Additional living expenses, also called loss of use, allows your insurer to reimburse you for time spent away from your home while it's being rebuilt or repaired after fire damage. Your insurance could cover a hotel stay, food, gas, and more.
Coverage for landscaping damages: The fine print of your homeowners insurance policy may provide coverage for damage done to your yard or foliage from wildfires. You may need to ask your insurance provider what's included, and if you can enroll in additional coverage to protect the cost of replacing your plants if needed. Landscaping coverage may be 5% of your dwelling limit.
Depending on where you live, the exact coverage you can enroll in may vary, and it's important to understand the fine print on your policy to know what's covered and what's not in the event of a disaster.
In some places in the United States, especially in California, residents who live in especially fire-prone areas (including near canyons, brush areas, or wildfire areas) may be fully denied coverage by some insurance providers. In these cases, homeowners may have to look into purchasing standalone fire policies to protect their homes from wildfires.
Wildfire Insurance in Addition to Home Insurance in High Fire Risk Areas
So, fire insurance is typically included in homeowners policies. But, in some cases, you can purchase a standalone policy to supplement your protection from fires and wildfires. This type of plan is usually called a dwelling fire policy.
Despite its name, a dwelling fire policy can protect you from more than just fires. It's a highly customizable type of coverage that allows you to choose what specific perils you want protection from.
There are three different types of dwelling fire policies, depending on how much coverage you want. They range from the DP-1, which is the most basic plan that only protects you from fire, lightning, and internal explosions, to a DP-3. A DP-3 is much more inclusive and will likely pay your claims on a replacement cost basis.
The more coverage you seek, the more you'll pay. You'd typically get a dwelling fire policy if you want added protection your homeowners insurance can't offer, or you need to cover a vacant home.
In some states, like California, your risk of wildfire may be too high for any insurer to cover you. This is when you need to look for a surplus lines carrier from outside of your state, or you can turn to a government-backed insurance policy called a FAIR plan.
Fair Access to Insurance Requirements (FAIR) policies were created by some states to help people with high-risk homes who were continually denied coverage by private insurance companies. FAIR plans are not particularly cheaper, and they usually cover less than standard home insurance. FAIR insurance policies should be considered a last resort.
How Much Is Fire Insurance?
The cost of a dwelling fire policy depends on the coverages you want. They could be cheaper than standard homeowners insurance plans since they cover less. Residents looking for home insurance in a wildfire area could end up paying more for both a dwelling fire policy and wildfire homeowners insurance than someone who doesn't live in such an area, though.
Fire insurance doesn't have a separate cost when it's part of homeowners insurance, though. The average cost of homeowners insurance varies by location, age and size of your house, and many more factors. For instance, the nationwide average is somewhere between $1,200 and $2,000 per year.
But, in Florida, the average cost of home insurance is $700 more than the national average due to the threat of severe weather. So, in places where wildfires are extremely common, you can expect to pay above the national average for homeowners insurance
It's important to be on top of your home insurance in a wildfire area and consider upgrading certain elements to make sure your home is covered should a wildfire erupt. The more coverage you have, the more you can focus on protecting your family from the dangers posed by these serious (and sometimes deadly) disasters.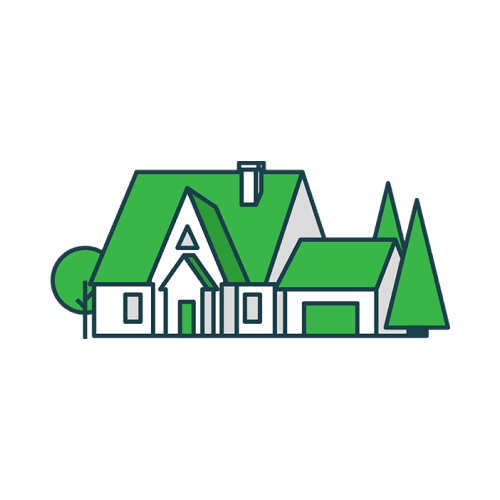 It's Time to Switch Your Homeowners Insurance
We partner with the nation's top homeowners insurance companies so you can get a custom policy at an affordable price.
The editorial content on Clovered's website is meant to be informational material and should not be considered legal advice.
Similar Articles