Medical Payments vs Personal Injury Protection (PIP)
Auto
/
Medical Payments vs Personal Injury Protection (PIP)
Medical payments coverage and personal injury protection work similarly to help pay for medical expenses and lost income due to an auto accident — regardless of which driver is at fault.
But just as the two coverages are similar, they are also different in many ways. While the majority of drivers in the United States may go their entire lives without purchasing either policy, they are required in some states and offered as additional coverage in others.
To decipher the similarities and differences between medical payments vs personal injury protection (commonly known as PIP), we must first break down what each coverage is and how it works.
PIP, officially called personal injury protection, is a no-fault coverage that helps to pay for medical expenses, lost wages and a few other factors if they're a direct result of an auto accident.
Since PIP is no-fault coverage, the person filing a PIP claim may or may not have caused the accident.
Unlike its medical payments coverage counterpart, PIP isn't offered in all 50 states. Although it is a legally required part of auto insurance in 16 states, it can be purchased in many others. 
Personal injury protection (PIP) works by paying the initial portion of medical expenses relating to an auto accident, whether or not you're at fault. Each PIP claim comes with a deductible and a maximum policy limit, which is usually around $10,000.
In a state where PIP coverage is required, the PIP coverage on your auto policy will kick in and pick up the first $10,000 in medical expenses, lost wages, child care and other instances.
After you've reached the limit, called a Tort threshold, the remaining expenses will come from the auto insurance policy of the person who was at fault.
PIP not only covers you in an accident, but it also helps to cover anyone who was riding along with you during the time of the accident.
What Is Medical Payments Coverage?
Medical payments coverage, also known as MedPay, is similar to personal injury protection, but it's less comprehensive and, therefore, only a required part of an auto insurance policy in two states.
Whether or not you're at fault for the accident, MedPay can cover medical expenses, funeral costs and lost income, among other things.
MedPay works hand in hand with auto insurance claims, paying out medical expenses quickly after an accident occurs. The key difference is that there are usually no deductibles in MedPay.
Once a claim is filed, your auto insurance company will verify the medical visits and cut a check quickly after service.
MedPay works as a less comprehensive coverage that can supplement your health insurance. Due to its low probability of use, medical payments coverage is usually around $5 per month and will pay out anywhere from $5,000 to $10,000 per incident.
Medical Payments vs Personal Injury Protection (PIP)
The key differences between PIP and medical payments coverage are that PIP requires a deductible to be paid and MedPay doesn't. MedPay also tends to pay medical expenses much quicker than PIP, but it doesn't have quite the maximum coverage limits.
Many people often purchase medical payments coverage to complement their PIP policy, giving them a bit more coverage that can supplement their health care usage.
But medical payments and personal injury protection are similar in that they're both no-fault coverage, so it doesn't matter whether the accident is your fault or another driver's, each policy will be able to kick in.
Each policy also covers you and anybody riding in the vehicle with you when the accident occurred.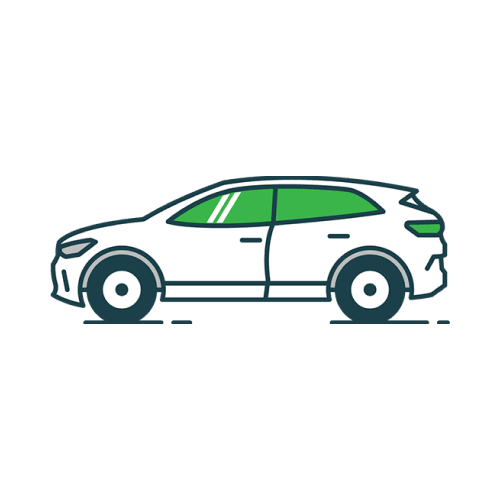 Ready to Save Money on Auto Insurance?
Rethink your auto insurance premium with a free quote from the nation's top companies.
The editorial content on Clovered's website is meant to be informational material and should not be considered legal advice.
Similar Articles