Is Your Home's Replacement Cost Coverage Enough?
Homeowner
/
Is Your Home's Replacement Cost Coverage Enough?
It's estimated that nearly 50% of homes in the United States are underinsured. And the biggest factor leading to that substantial number is that many homes aren't insured to their full replacement cost.
But if a covered peril like a hurricane or house fire strikes your home, destroying it or causing significant damage that needs to be repaired by professionals, market value coverage could leave you footing a massive bill and nursing an ailing headache.
So let's take a look at replacement cost coverage, how it works and go over a few different scenarios that could leave the average non-insurance professional scratching their head.
How Does Replacement Cost Coverage Work?
Replacement cost coverage works by providing the exact amount of money it costs to replace or repair a part of your home (or the entire home itself) if it were damaged or destroyed by a covered peril.
If a kitchen fire ravages your newly renovated kitchen, brimming with marble countertops and sleek new floors, replacement cost coverage would pay to repair your kitchen to its exact standards before the fire.
While replacement cost coverage protects your home's structure and many things that make it a home, like the ceiling and windows for instance, it also works to protect your belongings as well. However, we're going to focus strictly on your home and leave the belongings portion to this article we wrote.
However, your home must be insured to its full replacement cost to ensure the proper payout. If you paid $250,000 for your home, but it costs $300,000 to replace it — due to updates, expensive materials, labor costs or a multitude of other factors — you'd need to have $300,000 worth of dwelling coverage in your homeowners insurance.
On the flip side, maybe you own a $500,000 home that sits on waterfront property. In that case, the land in which your home sits on would have a greater value than a non-waterfront property in a cul-de-sac.
If it only costs $400,000 to rebuild the home you bought for $500,000, you'd only need $400,000 worth of dwelling coverage to insure your home to its full replacement cost.
However, property values can increase substantially and unexpectedly, so we always recommend insuring your home to at least 105% of its current value. In that case, your home would still be covered to its full value a year later if the value increased 5%.
If your home is on the beach, a lake, affluent neighborhood or another area like a ski resort or turn-key facility, the chances are good your home's replacement cost will be less than the price you paid to purchase the home. 
How Do I Calculate the Replacement Cost of My Home?
When calculating the amount to insure your home to its replacement cost, it's always a good idea to get a few estimates for the cost to rebuild. When you get a homeowners insurance quote from Clovered, we'll provide an estimate of how much your home would cost to be rebuilt. 
However, if it makes you more comfortable, you can always insure your home to the price you paid for it. The greatest factors in the cost to rebuild or repair your property are your home's square footage, construction costs in your area and any renovations or improvements you've made since buying the home.
But a list of the most common calculation methods are as follows:
Square footage

Home style

Construction type

Quality of materials (countertops, flooring, etc.)

Style of roof

Number of rooms

Number of bathrooms

Built-in appliances (air conditioning, smart home features, etc.)

Any renovations or improvements since purchasing
Understanding Extended Replacement Cost Coverage
If the cost to repair or rebuild your home exceeds your home's policy maximum, extended replacement cost coverage will pay to rebuild or repair your home for up to 150% of your policy's maximum.
Extended replacement cost coverage is typically either 25% or 50% more than your policy's maximums, so that means a $250,000 with 25% extended replacement cost coverage would be covered for $312,500, or 125% of the dwelling coverage.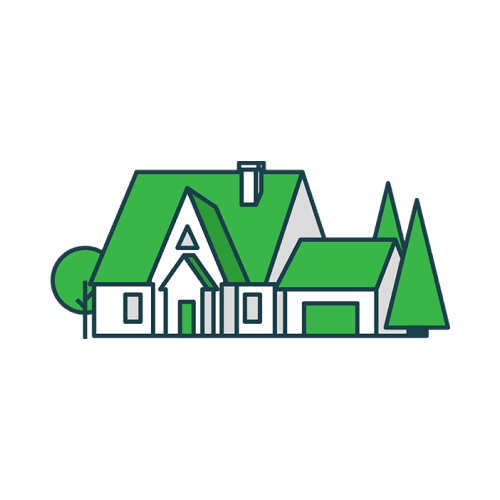 It's Time to Switch Your Homeowners Insurance
We partner with the nation's top homeowners insurance companies so you can get a custom policy at an affordable price.
The editorial content on Clovered's website is meant to be informational material and should not be considered legal advice.
Similar Articles