What Is Personal Injury Protection (PIP) Insurance?
Auto
/
What Is Personal Injury Protection (PIP) Insurance?
So you've been in an accident, the medical expenses are piling up and you're searching for some clarification on which part of the auto insurance covers you? You've come to the right place.
Regarding personal injury protection (PIP) insurance, the term is thrown around without too much meaning going behind. But PIP is an incredibly important coverage that is required in 16 states and may not even be offered in your state.
So let's cut through the confusion of personal injury protection and get down to what it is, how it works and if you need it.
What Is Personal Injury Protection (PIP) Insurance?
Personal injury protection (PIP) insurance is a part of your auto insurance policy and helps to cover medical expenses and lost wages for you and the passengers of your vehicle — no matter if you're at fault or not.
Since PIP is considered a no-fault coverage, it doesn't matter if you caused the accident or if someone else caused it. It can still kick in and pay up to your policy maximums, which is usually about $10,000 per claim.
Classifying as a no-fault coverage also means that states with no-fault insurance require drivers to have some level of personal injury protection within their auto insurance policy.
How Does PIP Insurance Work?
PIP insurance works similarly to an auto insurance claim in many ways. After an accident has occurred, you must take the proper precautionary measures to ensure everyone is safe, the police are contacted and a claim is filed with your auto insurance or the auto policy of the person who was at fault.
If the accident was not your fault and the other driver has adequate insurance, you may not need to call on personal injury protection. But each claim is on a case-by-case basis. If the accident was your fault, PIP can help to pay for medical expenses and lost wages relating to the accident.
If you have another person in your vehicle who sustains injuries during an accident, your personal injury protection can extend coverage to them as well.
While PIP coverage usually doesn't exceed $10,000 per claim, it's a useful tool for those not-too-major accidents that require follow-up visits to the doctor's office.
In no-fault states when the accident is not your fault, your PIP will usually cover as much as possible before maxing out and deferring to the other person's auto policy limits. This is called hitting the Tort threshold, which is a predetermined monetary agreement.
Do I Need Personal Injury Protection (PIP) Insurance?
If you live in one of the 16 states that require personal injury protection insurance (Delaware, Florida, Hawaii, Kansas, Kentucky, Maine, Maryland, Massachusetts, Michigan, Minnesota, New Jersey, New York, North Dakota, Oregon, Pennsylvania and Utah), you are required to maintain a state-specific level of PIP coverage.
However, if you don't reside in one of those 16 states, you aren't required by law to have PIP coverage within your auto policy. It is always recommended to look at your state-specific coverage amounts and limits before deciding on a PIP policy.
Is Personal Injury Protection Worth It?
In states where personal injury protection is not required but it is offered by insurance companies, each person must determine on a case-by-case basis whether PIP coverage is right for them.
If you drive often or drive other people often, getting PIP insurance will be a small cost to a possible huge money-saver.
If your state requires you to have personal injury protection added to your auto insurance policy, it doesn't matter whether getting the additional coverage is worth it or not. It's required by law, so failing to meet the requirement could result in legal ramifications.
Personal Injury Protection or Medical Payments Coverage?
Personal injury protection is similar to medical payments coverage due to the coverage of medical expenses relating to an accident. However, PIP is known to cover more extensive circumstances, such as lost wages and childcare relating to an accident.
The two coverages work similarly, but it is almost always best to maintain both personal injury protection and medical payments coverage on your auto insurance policy at all times.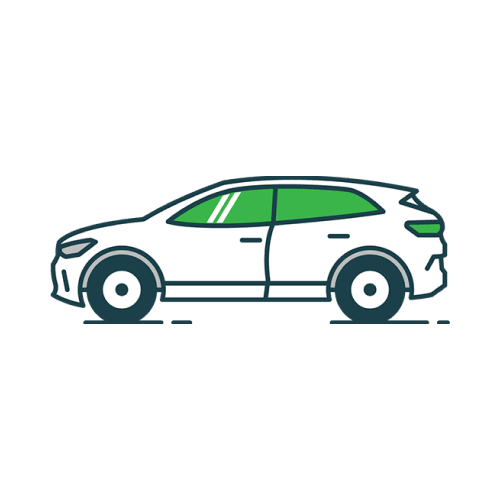 Ready to Save Money on Auto Insurance?
Rethink your auto insurance premium with a free quote from the nation's top companies.
The editorial content on Clovered's website is meant to be informational material and should not be considered legal advice.
Similar Articles