Can You Get Car Insurance Without a Driver's License?
Auto
/
Can You Get Car Insurance Without a Driver's License?
There's no getting around the fact that you'll need both a driver's license and auto insurance coverage to actually drive a car. However, there are several scenarios where you might need car insurance with no license, either because you don't have one yet or recently had your license suspended.
After all, it's not illegal to buy a car without a driver's license. So, can you get car insurance without a license? And what does insurance with no license look like? Let's dig in.
Can You Get Car Insurance Without a Driver's License?

In most cases, the answer is a big N-O. Because you're legally required to have a driver's license to drive in the first place, insurance providers will be concerned about offering car insurance to someone without the legal capacity to drive.
Your driver's license is so much more than an indication that you're legally allowed behind the wheel of a car. Even if you don't plan on driving much (or at all), your driver's license is still one of the most important forms of legal documentation you can have. 
Still, if for some reason you don't have a driver's license, or if your license has been recently suspended, you might be wondering what no-license car insurance looks like, especially if you still own a vehicle or act as the primary insured on a policy for other people.
Auto insurance for unlicensed drivers isn't unheard of, and you will have a few options for securing a policy if you find yourself without a license but needing coverage. 
If you're in a position where you own or are buying a car and need auto coverage but either don't have the ability or don't intend to drive, you still have options for coverage. This also applies to older car owners who may own a vehicle but choose not to drive for safety reasons. 
The availability for coverage without a driver's license will depend on the exact scenario that applies to you and why you need coverage in the first place. Not all providers offer no-license car insurance, also referred to as SR-22 coverage. In most cases, you'll have to shop around to find a provider who offers the coverage you need, and it likely won't come cheap.
What Happens if Your License is Suspended?
If your current insurance provider doesn't offer car insurance without a driver's license, or they're unwilling to offer you a policy when it comes time to renew, you may have to shop around a bit until you can find someone who does.
Accidents can happen, and there are any number of reasons why the state would suspend or revoke your driver's license. In these cases, many municipalities require that you have car insurance before offering to reinstate your driving ability, which can be tricky.
Can You Get Insurance With a Suspended License?
Yes, you can get insurance with a suspended license, but it might be tricky and stressful. You'll be looking for the same kind of coverage, something along the lines of SR-22 insurance, if you're in the market for car insurance with no license. 
An SR-22 form is filled out by your auto insurance providers on your behalf and simply claims that the driver has obtained the state-required legal minimum coverage with their policy.
In many cases, insurance providers offer SR-22 insurance, but they may choose not to cover you based on the circumstances. In this case, you'll have to shop around to find the right provider for your needs.    
Do You Need Insurance to Get a License?
Many states require you to show proof of insurance when you're having your license reinstated, but that isn't the only scenario where you might be looking for insurance with no license. 
If you're someone who owns a car but chooses not to drive, a parent with a student driver but not a driver yourself, owns a vintage vehicle that you choose not to drive, or simply had their license suspended, you may need SR-22 insurance. Another option can include buying a policy with someone else as the primary driver, or listing yourself as an excluded driver on the policy. 
Ultimately your options for no-license car insurance will depend on your circumstances, the options offered by your insurance company, and how much you're willing to pay for coverage.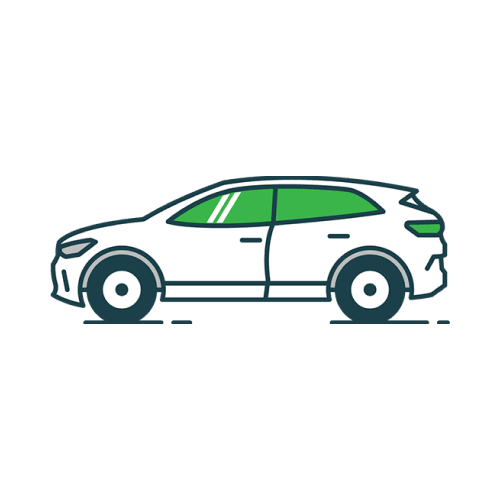 Ready to Save Money on Auto Insurance?
Rethink your auto insurance premium with a free quote from the nation's top companies.
The editorial content on Clovered's website is meant to be informational material and should not be considered legal advice.
Similar Articles