Auto
/
What Is SR-22 Insurance?
Most drivers don't need an SR-22, which could be a good and bad thing. It's good if you never have to worry about it, but if you've been informed you need one, you probably wish you were familiar with it earlier.
If your driver's license has been suspended or revoked, an SR-22 could become the legal obstacle standing between you and your driving privileges. Luckily, obtaining an SR-22 form is pretty straightforward. The consequences of it on your car insurance may not be, though. Let's take a look at what an SR-22 is and how it affects your auto insurance.
As it turns out, SR-22 isn't a type of insurance, but a form issued by the state that you'll need to fill out to have your driving privileges reinstated. In Florida and Virginia, the equivalent form is referred to as an FR-44 and may call for higher liability requirements. You'll need to acquire either an SR-22 or FR-44 form if your driver's license has been suspended or revoked.
The following driving infractions could necessitate an SR-22:
Driving without a valid driver's license.

Being convicted of either DUI or DWI.

Multiple

at-fault accidents

or violations.

Multiple traffic citations in a short period, including

speeding

.

Conviction of a serious moving violation, including reckless driving.

Failure to pay court-ordered child support.

Driving underinsured or uninsured.
After having your driver's license suspended, a judge will order you to proceed with a state-ordered SR-22 to get back on the road. An SR-22 form confirms that you have insurance coverage and meet your state's insurance requirements.
All drivers in almost every state are required to have a minimum amount of liability insurance. If you've been convicted of some sort of dangerous driving in the past, then you're more likely to do it again than someone who never has. So, the state wants to verify that you're maintaining liability coverage to protect other drivers on the road, and an SR-22 is the way they do it.
Keep in mind that if you move after you file an SR-22, you'll need to maintain the filing with the original state. This isn't a problem for most insurance companies that are willing to file one. If you don't keep your SR-22, the insurance company will notify the state. Your license or registration will be suspended, as well as potentially lengthen the time of punishment.
How Much Does SR-22 Insurance Cost a Month?
Having car insurance with an SR-22 filing won't cost you a specific amount more per month than regular car insurance, but the actions that lead to needing one will likely raise your rate. Also, a car insurance company may charge a small price to file an SR-22 on your behalf. Remember, the SR-22 isn't a policy itself.
If you already have car insurance, you only need to call your insurance company to request an SR-22 form be added to your existing policy and sent to the state. Some providers will do it for free, while others will charge a small fee, likely around $25. The only place to get an SR-22 is from your auto insurer.
The good news is your SR-22 won't last forever, and most insurance companies only keep them on file for one to five years after being issued for one offense. If you're a repeat offender, though, you may need to keep it longer after each offense. For example, in Alaska, you must keep your SR-22 for 10 years after a second DWI conviction, for 20 years after a third offense, and for the rest of your life after a fourth.
How Much Will an SR-22 Increase My Insurance?
The actions that lead to an SR-22 filing will appear on your driving record, and these actions will likely increase your auto insurance rate. How much your rate goes up with an SR-22 varies by state and insurer, but don't be surprised if you see a substantial rise in your premium. You could pay at least 50% more for car insurance.
Recent at-fault accidents and speeding tickets usually affect how much you pay for insurance. When getting a car insurance quote, providers typically ask you about traffic incidents you've been a part of in the last five years. Drivers with recent accidents and infractions typically pay higher premiums. While there's no specific SR-22 insurance cost, you'll likely pay more because you'll be in this category, too.
This is because accidents, claims, convictions and other citations increase your risk as a policyholder. If you've gotten into a crash recently, you're more likely to get into another one (and file a claim) than someone who has never caused an accident. Thus, insurance companies will charge you more for a policy to offset the increased risk of covering you.
If you currently have auto insurance coverage, your carrier won't raise your rate immediately after they file the SR-22 form. You won't have to pay more for coverage until your policy gets renewed. The average cost of SR-22 insurance is higher than regular car insurance without the form.
How to Get SR-22 Insurance
Some insurance companies will see the SR-22 as an indication that you're a dangerous driver and refuse to add one to your policy. This may make you seek coverage with high-risk insurance companies instead.
If you don't currently have insurance, you'll want to be upfront with carriers you're getting quotes from about the SR-22 form. Not all companies offer SR-22 as a part of their coverage, and it may limit your options for auto insurance.
Even if you do have car insurance, but you're not happy with how much your rate has gone up with an SR-22, you can always shop around. Be fully transparent with your SR-22 form to new insurers, and you may be able to find a company that has the coverage you need at a more affordable rate. After all, getting quotes is free, and you can do it whenever you want.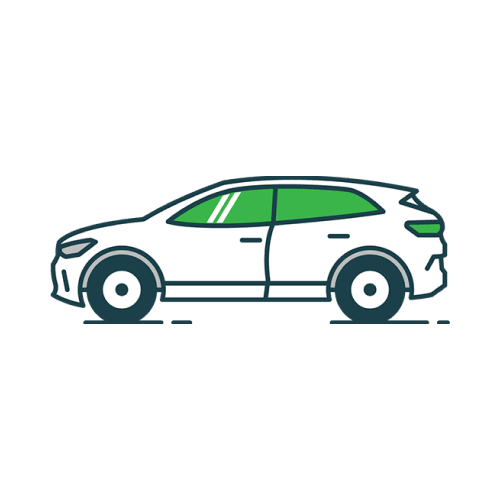 Ready to Save Money on Auto Insurance?
Rethink your auto insurance premium with a free quote from the nation's top companies.
The editorial content on Clovered's website is meant to be informational material and should not be considered legal advice.
Similar Articles