Does Homeowners Insurance Cover Dog Bites?
Homeowner
/
Does Homeowners Insurance Cover Dog Bites?
These days, pets are like family for most people, which can make thinking about pet liability or canine liability insurance even more difficult to process.
When it comes to our furry, four-legged companions, you may never anticipate an accident or altercation that involves personal injury, that doesn't mean it can't happen.
When you're renting, most buildings won't allow you to keep dogs that have an aggressive personality. But when you own your home, things can be slightly more complicated.
You love your pets, but dog owners need to understand what dog liability means for their homeowners insurance policy and what can happen if their pets are involved in an accident with another person. Let's break down what's covered by your insurance policy and why you may want to make certain changes to your liability coverage.
What Happens if My Dog Bites Someone?
If your dog ever bites someone, either in your home or while you're out for a walk, it's crucial that you don't lose composure and that you take responsibility for the next steps as a pet owner:
Start by ensuring that everyone involved in the bite accident gets immediate medical attention if they need it. This can include calling 911 if you're unsure how serious the injury might be.

Sequester your dogs as best as possible in a different room to keep them safe and to help the situation from escalating any further.

Depending on the circumstances of the dog bite, you may want to call the police to help document any injuries. This can also include collecting witness accounts of the incident from anyone who may have observed it.

Regardless of where the accident took place, you may want to reach out to your homeowners insurance to understand if dog bites are covered under your existing policy.
Does Homeowners Insurance Cover Dog Bites?
In most scenarios, your homeowners insurance will cover a dog bite as a part of your liability coverage with maximum coverage limits between $100,000 and $300,000. If your dog bites someone and the legal fees or the personal injury bills extend beyond your liability maximum, you may be required to pay for the difference on your own.
It's important to recognize that there's no specific animal or dog liability insurance, regardless of what kind of dog you have at home. You may not foresee a reality where your dog will be involved in an accident that harms another person, but if it happens, all of the protection will come from your existing liability coverage.
Does Homeowners Insurance Cover Dog Bites Off Property?
Most homeowners insurance coverage includes animal liability coverage even if an incident involving your pet occurs somewhere other than your home, including the dog park or while walking through the neighborhood.
A dog bite incident can be traumatizing, so it's good to know that your homeowners liability coverage includes protection wherever you and your pets may be. In most cases, standard liability policies include your animals, though some breeds may be excluded altogether or require you to pay higher premium rates.
Do I Have to Add My Dog to My Homeowners Insurance?
Your homeowners insurance is a contract between you and your insurance carrier, so you're responsible for making sure your insurance provider is aware of all the pets in your home to ensure you have animal liability coverage.
Not only does your homeowners insurance provider need to know that you have pets, but they may want to know what kind of pets you have, including breeds. The fine print of your canine's liability coverage may be specific to certain breeds of dogs, so you must understand the full extent of your coverage.
How Much Does a Dog Add to Home Insurance?
Pet coverage through your homeowners insurance policy is a product of your liability coverage, but you have to pay more in your premiums to get the full extent of coverage that you need.
On average, aggressive dog breeds can increase your annual policy costs by 3%, which is typically the maximum added cost families will encounter to ensure they have animal liability coverage.
Depending on your insurance provider, standard liability coverage may already extend to your pets or possible dog bites, meaning it won't cost any extra to get the protection you need.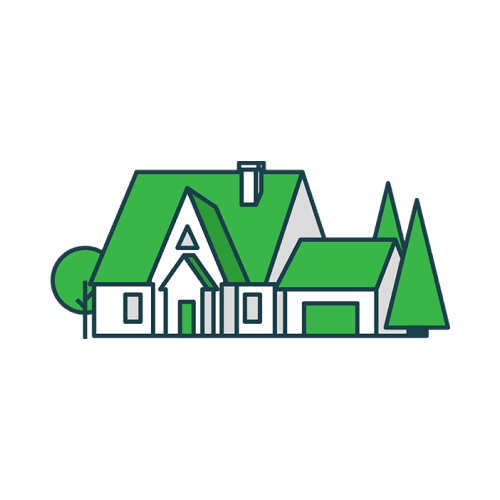 It's Time to Switch Your Homeowners Insurance
We partner with the nation's top homeowners insurance companies so you can get a custom policy at an affordable price.
The editorial content on Clovered's website is meant to be informational material and should not be considered legal advice.
Similar Articles