Does Renters Insurance Cover Personal Injury?
Renter
/
Does Renters Insurance Cover Personal Injury?
It's estimated that up to 70% of people living and renting a home in the United States don't have renters insurance coverage. Since renters insurance usually only tips the scale at around $15 per month, that's a shocking number. For those people who do have renters insurance, they may be protected against personal injuries that occur on the property. Let's take a deeper look into what is and isn't covered.
Does Renters Insurance Cover Personal Injury?
Renters insurance covers personal injury to others under the policy's liability coverage portion of the policy. However, this portion never covers injuries to the policyholder and will only cover medical bills for the injured party if they were injured on your property and the accident was deemed to be your fault. If your renters policy includes medical payments to others coverage, your policy will pay for minor injuries that aren't your fault as well.
What Is Personal Liability in Renters Insurance?
Personal liability coverage within a renters insurance policy is the portion that helps to pay for any medical bills if someone is injured on your property and you're found liable. It can also help pay for damage you cause to someone else's property, as well as legal fees for any lawsuits that arise from either.
Renters insurance typically comes standard with $100,000 in personal liability coverage, but you can certainly add more if you need it. In fact, there are a few scenarios when you may want to opt for more coverage, but we'll get into those a bit later. Let's tackle a few scenarios in which renters insurance liability coverage may or may not have your back.
Personal Injury to You or Your Roommates
Renters insurance is designed to protect you from sudden, unexpected events. So, unfortunately, renters insurance will never cover an injury to you — or anyone else listed on the policy. In fact, it likely won't even cover injuries to your roommates since they live at the property full time. It also probably won't cover injuries to your family members who are visiting.
Not only are these practices in place because those people may be a bit too close to the policyholder, but they're also in place to help prevent fraudulent claims from being filed.
Personal Injury to Another Party
This is where your renters insurance really kicks into high gear. If someone is injured on your property and you're found liable, the personal injury portion of your renters policy will step in and pay up to your policy's maximums for medical bills — including things like X-rays, surgery, physical therapy and follow-up doctor visits — and legal fees that arise if the injured party decides to sue you.
Renters policies come standard with $100,000 in personal liability coverage, so your policy will pay up to that amount for each renters insurance claim you file. All you'll need to do is pay your deductible before your insurer steps in to pick up the remaining amount.
So if your guest is jumping on the trampoline and breaks their leg, causing them to need surgery, a cast, physical therapy and multiple follow-up doctor visits, you'd likely be found liable since trampolines are considered attractive nuisances and typically come with no-questions-asked fault.
Let's say their medical bills total $60,000. If your deductible were $1,000, you'd need to pay that amount and your insurer would step in to pick up the remaining $59,000. But what if they sue you? Well, that would be considered the same claim, so your insurer would pay up to $40,000 for any legal fees because you have $100,000 worth of coverage.
However, if the total medical bills and legal fees exceed $100,000, you'd be financially and legally responsible to pay the remaining amount. So there are some scenarios when $100,000 likely won't cut it, especially if you have a pool on the property, but we'll dig deeper into how much coverage you need in a few sections.
With or Without Being at-Fault
We've already established that you, your roommates and your family members won't receive coverage under your policy — whether you're at fault or not — and that liability coverage pays up to your policy's maximum for injuries to others if you're at fault. But what happens if a guest is injured on your property and you're not found liable?
Well, that's where medical payments to others coverage comes into play. This is typically an add-on in renters policies, so you can opt-in or opt-out of coverage. It's designed to pay for extremely minor medical bills, like X-rays and initial doctor visits, whether you're at fault or not.
Medical payments to others, also called MedPay, typically tops out at $5,000 per claim. So if someone falls down the stairs at your home and sprains their ankle, you can file a claim with your renters insurance to pay for those minor medical bills. However, you'll want to be careful using this coverage because the more claims you file, the more your insurance premiums increase.
It's almost always a better idea to use the injured party's health insurance to cover the costs. The same stipulations still apply for who's covered, so neither you, your roommates or your family members can receive coverage under MedPay.
How Much Renters Liability Insurance Do I Need?
How much renters liability insurance you need depends on a few factors. While the standard $100,000 should suffice for most renters, those with trampolines, pools and other attractive nuisances, as well as dog owners, should consider opting for $250,000 or more in coverage.
Renters with private pools and hot tubs (community pools may fall under the care of the HOA's insurance), will want to opt for at least $250,000 in coverage because injuries that occur in the water have the potential to be more life-threatening and could lead to accidental drowning, which can then result in extremely costly claims.
Those policyholders may even want to consider investing in umbrella insurance to increase your liability coverage to $1 million or more.
Dog owners can also face costly claims if their dog bites someone. Dog bites can lead to infections, amputation and even lifelong trauma. Due to those factors, dog bites are typically among the most costly home insurance claims filed each year. Plus they're a lot more common than you may think.
Personal Liability Insurance for Renters Cost
The cost of personal liability insurance for renters is factored into renters insurance, which is about $15 per month. That price is dictated by where you live, how much coverage you need, how many claims you've filed in the past and a few other non-controllable and controllable factors.
With Clovered, getting an affordable renters insurance policy is easy — and only takes a few minutes. Simply answer a few questions in our online quoting tool and we'll pair you with the perfect policy in no time.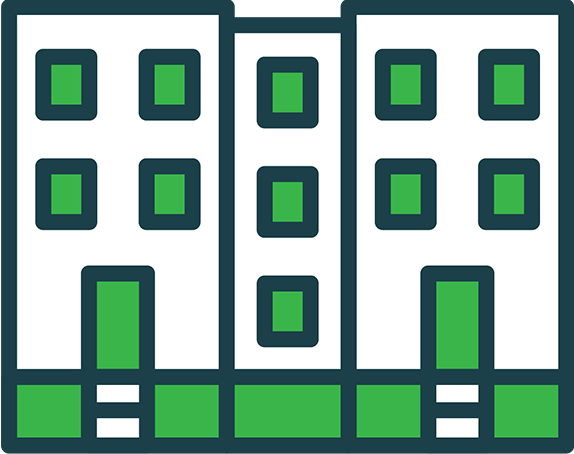 Protect Your Belongings With Renters Insurance
Averaging just $12 per month, renters insurance can protect your belongings for the cost of a few cups of coffee.
The editorial content on Clovered's website is meant to be informational material and should not be considered legal advice.
Similar Articles