Do Home Insurance Claims Increase Premiums?
Insurance 101
/
Do Home Insurance Claims Increase Premiums?
You've taken all the right steps as a homeowner, renter, landlord or condo owner to protect your property sufficiently, and you're totally ready to utilize your insurance if you need it.
You shouldn't have to hesitate to use your home insurance. After all, it's supposed to be there to help you out. But, you should know how filing a claim can affect your premium.
Do Home Insurance Claims Increase Premiums?
They can, although it depends on what kind of claim you file. A general rule of thumb is the more claims you file, the higher your premiums will become. But, even a single claim can cause a rate increase.
A theft claim could also affect your rate for the same reasons. A burglary is more likely to happen more than once than an extreme weather disaster. Also, it could be indicative of a worrying trend of increased crime in your area, which insurance companies don't like.
A claim due to internal water damage could also cause concern. It may lead your insurer to believe you're not as responsible as you could be.
While this may not be totally accurate, your pipes and water heater are ultimately your responsibility. An insurance company can't give everyone the benefit of the doubt when something goes wrong with these, so your rate could increase after filing a claim due to a water damage issue.
If you file multiple claims in a short period of time, this will almost certainly cause your premium to go up. Filing several claims illustrates an increased financial risk, so your insurance company will make you pay more to offset that risk it's taking on. Filing too many claims could also cause your provider to drop you entirely.
Why Did My Home Insurance Go Up?
A recent home renovation could've caused your rate to go up. Putting in a swimming pool or remodeling your basement likely made your home more valuable, which is a good thing if you end up selling it down the line.
However, it also means your home would cost more to rebuild in case of a disaster. Your premium would increase to reflect this change. Smaller-scale purchases like buying a trampoline or a dog, especially a high-risk breed, could also increase your home insurance.
Unfortunately, factors you've had nothing to do with can also affect your rate. If your area has seen an increase in crime or severe weather events, your insurance company may become wary. They could increase your premium to offset the increased chances of a potential future payout.
It's also possible that your provider has been experiencing financial losses. A major goal of an insurer as a company is always to be profitable. If a firm has seen an unexpected increase in filed claims, it could increase some policyholders' rates to make up for the money it's lost.
Can You Cancel a Home Insurance Claim?
If you change your mind after filing a home insurance claim, you can usually cancel it, given, of course, that you haven't received a payout yet. Just contact your insurance provider sooner rather than later.
If you decide you can cover the damages yourself, you may want to cancel a claim to prevent your premium from rising. Sometimes it isn't worth filing a claim, especially if the payout would be lower than your deductible. While it may stay on your record or in a national database, a canceled claim probably won't increase your rate since there was no payout.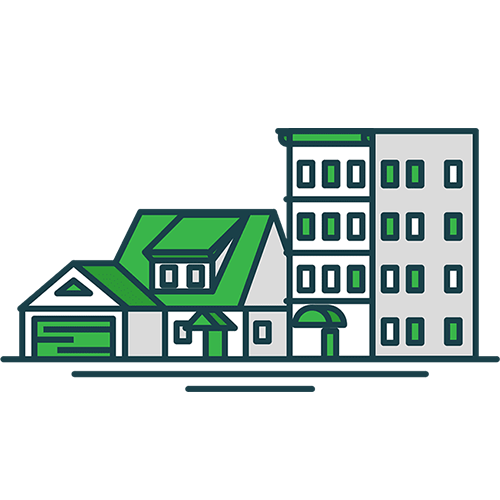 Home Protection Is Just a Click Away
We partner with the nation's top home insurance companies so you can get an excellent policy at an affordable price.
The editorial content on Clovered's website is meant to be informational material and should not be considered legal advice.
Similar Articles