What Is Medical Payments Coverage?
Insurance 101
/
What Is Medical Payments Coverage?
Medical payments to others coverage, commonly known as Coverage F or MedPay coverage, helps pay minor medical expenses when a guest, or anyone who doesn't live in the home, sustains minor injuries while on your property — whether you're found liable or not.
Although medical payments to others coverage may sound slightly similar to liability coverage, the two coverages are more different than they are alike. The major differences are that Coverage F has relatively low limits (typically up to $5,000 per claim), it only covers very minor injuries and it doesn't cover any legal expenses should the injured party sue.
It's found in homeowners, renters and condo insurance policies and is commonly the lowest amount of coverage within each. It takes a back seat to other features, rounding out home insurance Coverages A through F. Due to the low limits of medical payments coverage, these claims are often used in conjunction with a person's own health insurance. Let's take a deeper dive into what's covered, how much you need and more.

What Does Medical Payments on Homeowners Insurance Cover?
Medical payments insurance covers minor injuries and hospital bills, such as X-rays, ambulance rides, minor surgeries, physical therapy, dental work and so on. It only applies to guests who are injured on your property, but it doesn't matter who's at fault. However, a home insurance medical payments claim cannot be filed if the injury occurs to someone on the policy or who lives on the property.
The reason Coverage F encompasses such a small area of medical concerns is that home insurance policies come equipped with very little medical payments coverage, and they rely more heavily on liability coverage to take the brunt of the bills. Each policy typically has anywhere from $1,000 to $5,000 in coverage, which can pay small bills that a person's health insurance doesn't pick up.
What Does Medical Payments on Homeowners Insurance Not Cover?
Since it was designed to take care of minor medical bills, there are a slew of things medical payments insurance doesn't cover. It doesn't cover significant or serious medical emergencies that occur on your property that result in a lot of money, and it doesn't cover any legal expenses that result from an injury on your property.
This coverage also doesn't cover prolonged suffering or pain that was caused by an injury that occurred on your property. If someone breaks their leg while jumping on your trampoline and then sues you, Coverage F won't kick in to help pay. For all those instances, you'd have to utilize the liability portion of your home insurance.
Is Medical Payments Coverage Necessary?
Medical payments to others coverage is necessary in some situations. If you own a house or condo, your policy will already come equipped with a set dollar amount of coverage, and you may not be able to get rid of it. Don't worry, though, it won't raise your premiums because the coverage is so minor. The only way it may raise your premiums — and by just a few dollars — is if you increase your Coverage F from $1,000 to $5,000.
How Much Medical Payments Coverage Do I Need?
If you own a house or condo, your home insurance policy will come with at least $1,000 in medical payments to others coverage, which could be enough. However, you can typically raise your coverage to $5,000 per incident.
The only time you'll use medical payments coverage is if someone sustains a minor injury on your property and you're at fault. While Coverage F can be used whether you're at fault or not, it's probably not wise to file a claim against your insurance if you didn't cause the injury. Filing a claim will likely raise your rates, so it's best to have the injured party use their health insurance.
If you do decide to file a claim against your insurance, even $5,000 won't go a long way to cover medical expenses. So you may wind up using your policy's liability coverage in many instances. Also keep in mind that you'll still have to pay your home insurance deductible if you file a claim. So if you only have $1,000 in coverage and your deductible is $500, it may make more sense to pay out of pocket instead of filing a claim.
Which Type Of Liability Limit Applies to Medical Payments Coverage?
The liability limit in your medical payments to others coverage is simply your policy's maximum payout. So if you have $2,500 in Coverage F, that means you have a $2,500 liability limit for each claim you file. Remember that each claim filed starts a new process that includes its own maximums. So even though your maximum is $2,500, that means it's $2,500 per claim and not per policy.
Coverage F Medical Payments to Others Claims Examples
Let's say your friend is visiting your home and falls on the kitchen floor, sending them to the hospital with a sprained ankle. They have to pay to get into the emergency room, pay for X-rays, casting and anything else that accompanies the injury, which adds up to $3,000.
If you decide to file medical payments to others claim with your insurance, and you have a $5,000 maximum, your insurer would take care of those expenses — minus your deductible. Even if they were just clumsy and completely at fault, with medical payments coverage, it doesn't matter who's at fault in the accident. It still pays up your policy maximum per claim.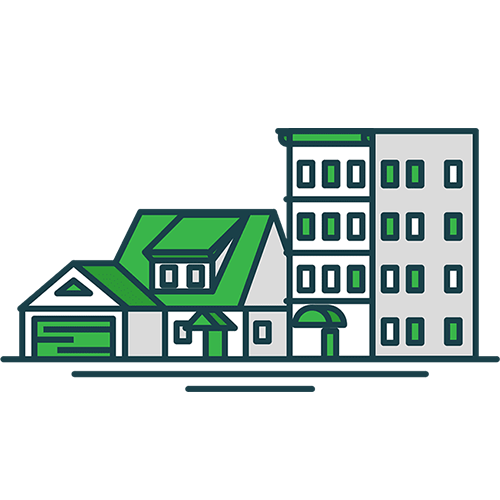 Home Protection Is Just a Click Away
We partner with the nation's top home insurance companies so you can get an excellent policy at an affordable price.
The editorial content on Clovered's website is meant to be informational material and should not be considered legal advice.
Similar Articles