How to File an Auto Insurance Claim & Navigate the Process
Auto
/
How to File an Auto Insurance Claim & Navigate the Process
You're minding your own business when, suddenly, you're looking for auto insurance claims advice to determine how to get the repairs you need without risking a hike on your premiums or bring dropped from your provider.
Nobody plans to be involved in an auto accident, but it's crucial that you know how to take the proper steps and get the proper auto insurance claims advice.
Some of the most common questions about the car insurance claims process can be crucial in making sure you have the best information on hand to protect yourself and anyone else who may have been involved in the collision with you.
This guide will help clarify some of the finer points to filing a car accident claim to make sure you don't make any mistake along the way. Let's dive in.
How to File an Auto Insurance Claim Against Someone
Regardless of who's at fault in an accident, the first step is always to call your insurance provider as quickly as possible. The auto accident claims process is varied based on your circumstances, policy details, and even where you live, so there's no standard procedure for every type of accident.
Even if you're not at fault and the other side is at fault, calling your insurance company first will help clarify all of the nuances of your own policy. Your insurance provider will be able to explain all of your options and advise you how best to proceed.
When you've been in an accident, there are four main components to the auto insurance claims process:
1. Get to a safe location and call the police.
A police report is crucial to determining which party is at fault and solidifying the details of the accident.
2. Document everything at the scene of the crime and in the days and weeks after the accident.
Most people know to take pictures of the damage to their cars, but don't forget to include pictures of any bodily injuries you may have sustained.
3. Contact your insurance carrier and start gathering information.
In addition to understanding the finer details of your own policy, your insurance provider will be able to instruct you on when and how it's appropriate to communicate with the other side's insurance as well.
4. Get repaired and back on the road.
Your insurance carrier may want you to see a specific body repair shop, but keep all of your receipts along the way regardless in case you'll be required to show proof of purchase at a later date.
Should I File Insurance Claim For Bumper Damage?
If you've been involved in a minor accident and you've only got bumper damage to show for it, you probably don't want to file an insurance claim to cover the loss.
In most cases, the cost of your deductible will be equal to or more than the cost of paying for the repairs yourself. Depending on the details of your policy, you may also run the risk of a premium price increase after a car accident claim — even if you aren't at fault.
Someone Hit My Car, Whose Insurance Do I Call?
If someone else hits your vehicle, you may still want to call your own insurance provider first. In some cases, and especially if you decide to file suit against the driver who hit you, you'll be instructed not to call the other side's insurance company at all.
When there's been an accident, no one is more invested in your interests than your own provider. They should always be your first call once you're in a safe location.
Insurance Claims Process for Car Accidents
Car insurance claims can be complicated, but the first few steps are typically fairly standard. Once you're in a safe location, call your insurance provider and document all of your conversations as you go. With any luck, you'll be back on the road before you know it!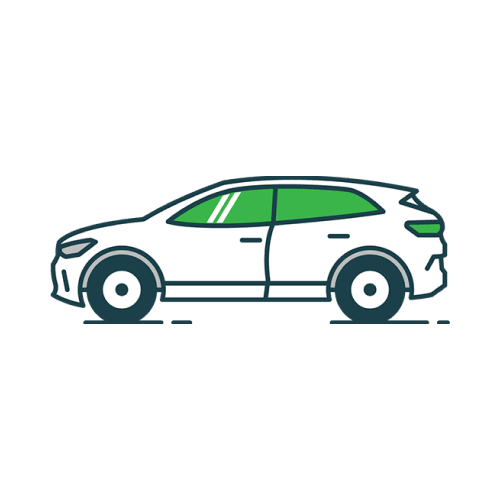 Ready to Save Money on Auto Insurance?
Rethink your auto insurance premium with a free quote from the nation's top companies.
The editorial content on Clovered's website is meant to be informational material and should not be considered legal advice.
Similar Articles