Do I Need Water Backup Insurance Coverage?
Insurance 101
/
Do I Need Water Backup Insurance Coverage?
But the lack of coverage on standard policies doesn't mean you'll be left high and dry. Homeowners can add a water backup endorsement to their policy, which gives them an extra layer of protection against unexpected sewer line backups or overflows.
What Is Water Backup Coverage?
Water backup coverage is an endorsement that can be added to a homeowners insurance policy, protecting your home's structure and your personal belongings from water damage due to sewer and sump pump backups.
However, for your water backup coverage to kick in, the backup must've been caused by a covered peril, such as a tree root growing and breaking the sewer line, a broken HVAC system or a sprinkler system that goes kaput. Water backup caused by flooding wouldn't be covered since every policyholder needs a separate flood insurance policy for those issues.
Water backup coverage is offered as an endorsement by most homeowners insurance companies, and you can typically opt for coverage of $5,000 to $25,000 in $5,000 increments. Depending on how much coverage you get, it usually only adds about $40 to $300 to your homeowners premium each year.
Is Sewer Backup Covered by Homeowners Insurance?
Water backup coverage, also referred to as sewer backup or sump pump backup coverage, isn't included in standard homeowners policies. Instead, the policyholder must opt into coverage by adding an endorsement onto their policy.
However, most insurance companies allow you to add a water backup endorsement onto your policy, as it's one of the most popular forms of added coverage in standard policies. For the minimal price it costs the average person, it's a relatively cheap addition when you think about the pivotal extra coverage it provides.
If you don't add the additional sewer backup coverage to your policy, you'd be held responsible for fixing expensive repairs and replacing your belongings that were damaged or destroyed by things like sewer pipes backing up into your home or a clogged sump pump that causes water damage.
What's Covered by Water Backup Insurance Coverage?
Your water sewage backup endorsement should cover damage to your home and your personal belongings if water overflows or is discharged from a sewer, drain, sump pump or any other system in your home that's designed to withdraw subsurface water from your home or its foundation area.
So let's say the city's sewer line backs up, sending sewage water back into your toilet, bathtub or sump pump and damaging the floors, bottoms of the drywall and personal belongings that are kept next to each. If you have water sewer backup coverage, it should kick in and pay to repair or replace anything that was damaged.
So if you have $20,000 in coverage and the sewage water causes a hefty $15,000 worth of damage to the floors and drywall, plus another $2,000 in damage to your personal belongings, you should be covered. All you would have to do is pay your deductible, which typically comes in at $500 for water backup coverage claims.
What Isn't Covered by Water Backup Insurance Coverage?
Just like any other area of coverage, exclusions do apply to water backup coverage. If the water overflow or discharge that comes back into your home was caused by a faulty or old sump pump, your policy wouldn't cover the damage. Instead, you'd likely need a home warranty on the sump pump to get any sort of reimbursement.
Furthermore, water backup coverage doesn't cause any issues that were caused by any type of flooding, which includes rainwater seeping into your home's foundation from the bottom, overflowing bodies of water, storm surge and, if you have a pool, overflowing pool water that causes a backup. Coverage for those instances would require you to purchase an adequate flood insurance policy.
Is Sewer Backup Insurance Worth It?
Water sewer backup insurance coverage is extremely important coverage that's definitely worth purchasing because those pipes take dirty water — whether it's from the kitchen or bathroom — and safely transport it out of your home to be filtered by the local treatment facility.
If that water gets stuck in the pipes and backs up into your home due to a break or failure in the city's main sewer lines or your own sump pump, it would cause significant damage to your floors, walls and belongings. It could also cause a health hazard in your home from the sewage water getting back in.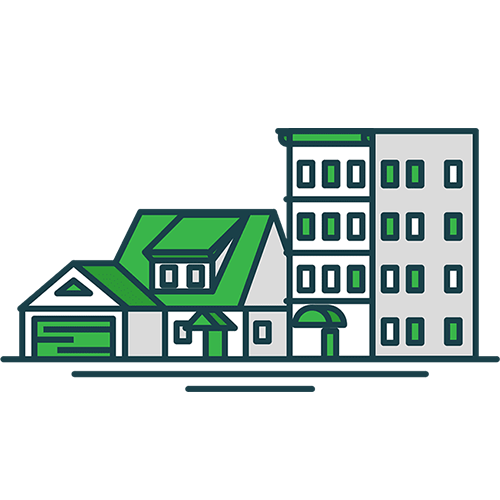 Home Protection Is Just a Click Away
We partner with the nation's top home insurance companies so you can get an excellent policy at an affordable price.
The editorial content on Clovered's website is meant to be informational material and should not be considered legal advice.
Similar Articles