Home Warranty vs. Home Insurance: What's the Difference?
Homeowner
/
Home Warranty vs. Home Insurance: What's the Difference?
A home warranty and home insurance aren't the same things, even though they sound similar to the untrained ear. Both protect you from having to pay out-of-pocket for costly home repairs, but they do it in very different ways. The biggest difference between a home warranty and home insurance is what part of your property and what kind of damage they cover. 
Read on to learn when your home warranty or home insurance will kick in and whether you need both of them to protect your property (and your wallet).
What Is a Home Warranty
Policy
?
You can think of a home warranty as house maintenance insurance. It helps you pay for everyday maintenance and repairs of your home's appliances. Whenever your home's covered appliances (dishwasher, oven, refrigerator, etc.) or internal systems (plumbing, electrical wiring, HVAC, etc.) need maintenance or repairs because of old age or regular wear and tear, your home warranty company sends a contractor to inspect and fix the damage.
You know when you buy a new TV and the store offers you a warranty in case something happens to it in the first year or so? A home warranty is just like that, except it covers several different appliances, and it doesn't matter how old they are.
Like with insurance, you have to pay a premium for a home warranty policy. Home warranties usually cost between $300 and $700 per year, depending on the company you choose, the extent of your coverage, and other factors. You'll usually sign onto a home warranty for a term of one year at a time. 
You also have to pay a service fee each time your home warranty company sends a contractor to work on your home. This fee is usually a flat rate agreed upon in your contract⁠—kind of like a copay at the doctor's office⁠—and it's usually between $50 and $150. That's much less than you could end up paying a plumber, electrician, or other contractor for repairs if you didn't have a home warranty. 
What Does a Home Warranty Cover?
Home warranties cover the cost of repairing, maintaining, or even replacing certain appliances and internal systems in your home when they malfunction because of general wear and tear.  
Your home warranty might cover:
Refrigerators

Ovens

Washing machines and dryers 

Dishwashers 
Of course, every home warranty is different. You'll have to read your specific policy to find out exactly which appliances and systems it covers. As a general rule of thumb, the more a plan covers, the more it's going to cost you in premiums and service fees. You can choose a more comprehensive home protection plan if you have many appliances you're worried about or a more affordable one to fit your budget.
Keep in mind, home warranties only cover damage from wear and tear. Every appliance will break down or malfunction eventually if you use it frequently⁠. Home warranties are designed to take most of the financial burden off your shoulders when that inevitably happens.
But if an appliance or system sustains damage as the result of a sudden, unexpected event⁠—such as a hurricane, fire, or break-in⁠—or if you damage the appliance yourself, a warranty won't be able to help you.
For example: If your 20-year-old refrigerator finally gives out on you and stops working one day, you can call your home warranty company, pay your flat-rate service fee, and they'll send a specialist to repair or replace your fridge. 
However, if you accidentally cause a kitchen fire that damages your fridge, your warranty won't foot the bill. This is where home insurance comes in. 
Home insurance, aka homeowners insurance, helps you pay for repairs and replacements of your home's structure and your belongings in the event of a covered peril. Covered perils include things like severe weather events, fire, vandalism, or theft. Homeowners insurance can also take care of medical bills and legal fees in case someone gets injured on your property and you're found legally responsible. 
With home insurance, you pay a premium that varies greatly depending on the value of your home, its age, its location, the amount of coverage you opt for, and many other factors specific to you. 
When you file an insurance claim and your insurance company approves it, you first pay your deductible (the amount you have to pay out-of-pocket before your insurance kicks in), and then your insurance pays the rest of the cost of necessary repairs or replacements, up to your policy limit.
What Does Home Insurance Cover?
A home insurance policy covers much more than just the appliances and internal systems in your home. Most homeowners insurance includes:
As you can see, home insurance covers a lot more than a home warranty. But it only covers these things in the specific circumstances outlined in your policy. Different types of homeowners insurance cover different catastrophic events.
For example, a broad form (HO-2) policy doesn't cover damage from downed power lines, frozen pipes, or snow, but a special form (HO-3) policy covers all those things. In general, the more perils a policy covers, the more you'll have to pay for it. 
It's important to note that some natural disasters⁠ — floods, earthquakes, and sinkholes, for example⁠ — are almost never covered by regular home insurance. If you live in an at-risk area for one of these, you'll need to get separate flood insurance, earthquake insurance, or sinkhole insurance. 
Highlights: The Differences Between Home Warranty vs Home Insurance
At a glance, these are the major differences between a home warranty and a home insurance policy. 
Home Warranty 
Home Insurance

Pays for damage caused by regular wear and tear

Only covers your appliances and your home's internal systems, like plumbing and electrical

Not usually required by mortgage lenders

Transfers to the new owner when you sell your home

Pays for damage caused by covered perils, such as a storm or fire 

Covers your home's entire structure, other structures on your property, your belongings, and more 

Required by mortgage lenders as a rule

Nontransferable and specific to each homeowner 
Because they cover different aspects of your home, home warranties and home insurance can sometimes work together. For instance, if your toilet leaks and floods your bathroom, your home warranty will cover the cost to fix the toilet, but it won't pay to replace the flooring and other items damaged by the water. If your insurance policy includes water damage caused by plumbing, it may swoop in to save the day and cover the bulk of those replacement costs. 
Do I Need a Home Warranty?
You don't necessarily have to get a home warranty. If you don't, though, you'll probably find yourself wishing for some kind of insurance for the appliances in your house when your washing machine dies or your pipes burst because of old age and you have to replace them with funds from your own pocket. 
Even though a home warranty isn't required for homeowners, it can help prevent major, unexpected maintenance costs. Instead of having to pay a contractor thousands of dollars out of the blue when something goes wrong, you can pay your regular home warranty premium, and you're covered. 
A home warranty is especially a good idea if you have older appliances, electrical wiring, or pipes that are more likely to malfunction or break down. 
Do I Need Home Insurance?
Short answer: Yes. If you own a home, you should have home insurance, period. For one thing, mortgage lenders almost always require you to get home insurance to protect their investment (and yours). Even if you own your home outright, you never know what could happen. You don't want to end up paying hundreds of thousands of dollars out-of-pocket to rebuild your home in the wake of a disaster. 
Looking for new homeowners insurance? With Clovered's online quoting tool, you can compare policies from top-notch providers and find the perfect fit for your home and budget in minutes.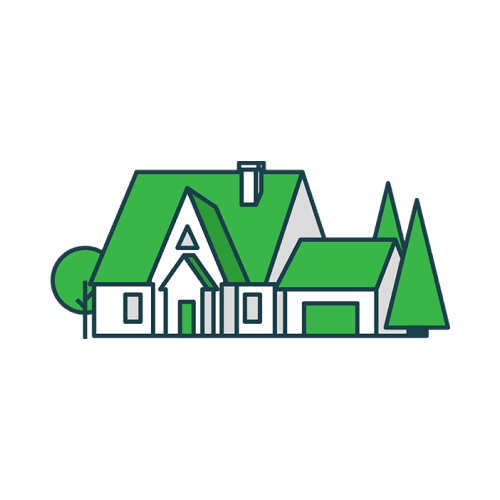 It's Time to Switch Your Homeowners Insurance
We partner with the nation's top homeowners insurance companies so you can get a custom policy at an affordable price.
The editorial content on Clovered's website is meant to be informational material and should not be considered legal advice.
Similar Articles