Does Car Insurance Cover Hurricane Damage?
Auto
/
Does Car Insurance Cover Hurricane Damage?
Hurricanes are one of the most catastrophic natural disasters in the United States and, year after year, they seem to be getting more intense and causing more damage. Many people have adequate insurance that protects their home against hurricane damage, but what about your car?
Many cars are damaged by hurricanes from falling trees, debris flying through the air and an assortment of other instances. So let's break down your coverage options for car insurance hurricane damage.
Does Car Insurance Cover Hurricane Damage?
Yes, car insurance does cover hurricane damage if you have comprehensive coverage on your vehicle. It's the same coverage that protects your vehicle against weather damage, such as hail or lightning. However, vehicles with only liability coverage are not protected by hurricane damage. There's a major difference between liability and full coverage auto insurance — and coverage for hurricanes is at risk.
Liability Coverage and Hurricanes
Liability coverage is considered cut-rate insurance because it doesn't provide much, if any, protection for your vehicle. The real protection you get with liability coverage is property damage liability and bodily injury liability. Let's briefly break down each.
Property Damage Liability
If you're at-fault for an auto accident, property damage liability only covers damage to the other vehicle. It doesn't cover your vehicle. Since you wouldn't, technically, be at-fault for hurricane damage and property damage liability doesn't extend to your vehicle, you'd have no protection against hurricanes.
The bodily injury liability portion of your auto insurance is used to pay medical bills and legal expenses for you and any passengers inside your vehicle if you're in an accident and deemed to be at-fault. It usually provides up to $100,000 per person in the vehicle and up to $300,000 per accident.
Since a hurricane likely wouldn't be the reason a person is injured while riding in your vehicle, it wouldn't become an issue. However, let's think outside the box here. If you're driving in a hurricane (which is a very, very bad idea) and the hurricane caused you to veer off the road and strike a pole, bodily injury liability would protect you and the passengers inside your vehicle.
Full Coverage and Hurricanes
Comprehensive coverage is the car insurance you want to have for hurricane damage. Only drivers with comprehensive coverage would truly be covered by the effects of a hurricane, including projectiles that strike and damage your vehicle, trees that topple over onto your car due to strong winds and even floodwaters due to a hurricane's storm surge that floods your vehicle.
Comprehensive car insurance coverage for hurricanes covers basic liability protection, such as property damage to another vehicle and bodily injury to you or passengers inside your vehicle. Plus, it comes with collision and comprehensive coverage, which are the hurricane auto insurance coverages you need to stay protected.
Collision coverage helps to pay for damage to your vehicle if you're involved in an accident and it was your fault. While it's a smart move to purchase collision coverage on all cars that still hold a lease — and GAP insurance coverage for that matter — it won't help much in the event of hurricane damage. That's where the next coverage comes into play.
Comprehensive coverage is the piece of your car insurance policy that will take the blunt force of dealing with hurricane damage. This part of your policy, which is sometimes referred to as parked car coverage, protects your vehicle when it sustains damage while parked.
Coverage could extend to projectiles hurled by a hurricane that go through your windshield, gale-force winds knocking a tree down on top of your car and crushing it, and many other instances related to hurricane damage, including instances of a flood damaging your vehicle.
How to Insure Your Car to Protect Against Hurricanes
With Clovered, getting auto insurance is quick and easy. Simply fill out our online auto insurance form and one of many in-house agents can pair you with the perfect policy for your specific needs.
Just like home insurance, and every other type of insurance, the policy must be in force before you can make a claim for hurricane damage. It's also important to secure an auto insurance policy before a hurricane warning is issued in your area.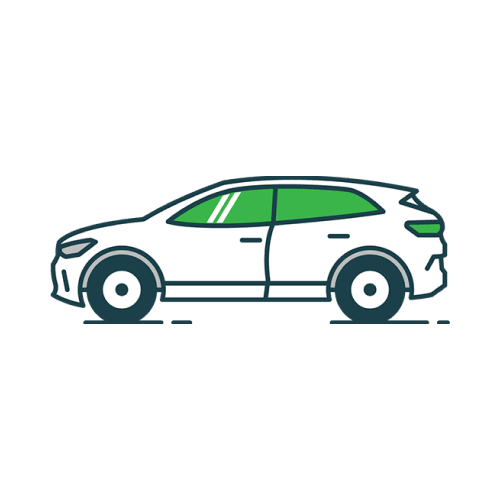 Ready to Save Money on Auto Insurance?
Rethink your auto insurance premium with a free quote from the nation's top companies.
The editorial content on Clovered's website is meant to be informational material and should not be considered legal advice.
Similar Articles