Does Homeowners Insurance Cover Dry Rot?
Homeowner
/
Does Homeowners Insurance Cover Dry Rot?
Wood rot in general is caused by fungus. Fungi find their way into moist timber in your home and cause it to decay. Since a lot of homes are frame houses, and frame houses are made from wood, any presence of wood rot, wet or dry, can cause serious cosmetic and structural issues if left untreated.
Your homeowners insurance policy is meant to protect your home, and you may be fairly wondering if insurance covers wood rot. Let's find out.
Does Homeowners Insurance Cover Dry Rot?
Homeowners insurance likely won't cover dry rot in your home. Some carriers will cover it if it was caused by a covered peril, but it's usually hard to trace back to a direct source. It's hard to notice dry rot until it proliferates, and by that time it may be too late to file an insurance claim since providers generally exclude damage caused gradually or over time.
Some insurance companies may also include specific language in their policies that exclude wet and dry rot altogether unless you have a fungus or mold endorsement.
Dry rot tends to flourish in humid or poorly ventilated areas of your house, such as the basement or attic. Unfortunately, these are also areas that you might not visit every day in your home.
On top of this, dry rot could be present behind appliances, walls, and ceilings, which means your chances of not noticing it until it becomes a problem increases even more. It's hard to stop the issue at its onset because you can't often sense the fungus organisms when they first take hold.
By the time you discover dry rot, though, it's likely too late to file an insurance claim. Providers tend not to cover damage that happens gradually or over time. They do this for a few reasons. If insurers can't trace the source of the wood rot, they may claim that it wasn't caused by something they cover in the first place, so the wood rot and damage from it aren't covered.
Also, if the dry rot was caused by a covered peril, but you didn't notice it in a timely manner, an insurer may believe the dry rot proliferated due to your negligence. As a policyholder, your insurance company expects you to perform routine maintenance and upkeep of your home.
If dry rot expands beyond what could've been stopped or contained just after a covered loss, your carrier likely won't cover the costs to remediate it entirely. They'll reason that upkeep could've prevented the damage from growing, and they're not responsible for the extra damage caused by your lack of action.
In many HO-3 policies, the most common type of homeowners insurance, you might find a clause that reads your insurer won't cover against "smog, rust or other corrosion, mold, wet or dry rot" in the perils insured against section. Instances of mold and dry rot are grouped together because they both tend to cause damage gradually, which leads to the difficulties we outlined above.
Does Homeowners Insurance Cover Wet Rot?
Wet rot may be slightly less serious, but if left untreated it could cause many of the same problems as dry rot causes. Wet rot manifests itself differently, but it's similarly not covered by homeowners insurance.
You might spot wet rot as a black fungus, where dry rot could look yellowish or white. As the name implies, wet rot may also need more moist wood than dry rot does to grow. Nevertheless, home insurance providers won't generally cover wood rot unless you can prove that it was caused directly by a covered peril, which we'll go over below.
When Wood Rot Is Covered by Homeowners Insurance
You may also have an added endorsement in your homeowners insurance that does guarantee some expanded coverage from wood rot, wet or dry. Many providers offer certain fungi endorsements that increase your protection from growths such as wet and dry rot for an added price.
For instance, a fungi endorsement could state that "the costs to remove "fungi", wet or dry rot, or bacteria from property" and "the costs to tear out and replace any part of the building or other covered property as needed to gain access to the "fungi", wet or dry rot, or bacteria" are covered.
But, this only applies "when such loss or costs are a result of a peril insured against that occurs during the policy period" AND "if all reasonable means were used to save and preserve the property from further damage at and after the time the peril occurred." Again, insurance company intentions are clear that they expect you to maintain your home to prevent damage as well as you can.
Providers don't like negligence. If dry rot is the result of poor ventilation in your home, you won't be covered. Also, if you purposely wait until the damage from dry rot grows so you can maximize your claim payout, you won't be covered. Before you receive any settlement, an adjuster will visit your home and inspect damages.
The cost of damage from wood rot would also need to exceed your deductible before you can be considered for coverage.
Does Homeowners Insurance Cover Rotted Floors?
If water damage from a broken pipe or storm caused your floors to sag, you may be covered if you file a claim promptly. Otherwise, most instances of rotting floors won't be covered by your insurance provider.
Hardwood floors can rot when they age and lose moisture. But, you should be able to see this coming before it gets too bad, and proper maintenance should prevent your floors from such a state of disrepair, anyway.
Your dwelling coverage will financially protect you from water damage from a covered peril that caused floors to rot. As with most cases of dry rot, you'd need to be able to demonstrate the source is a covered peril. Know which types of water damage your home insurance provider would cover. Water from a burst pipe might be eligible, but water from rains or floods may not be – you'd need flood insurance for that.
Termite infestations can also dry your wood floors out and lead to dry rot damage. Unfortunately, termites are typically excluded by most home insurance policies, too.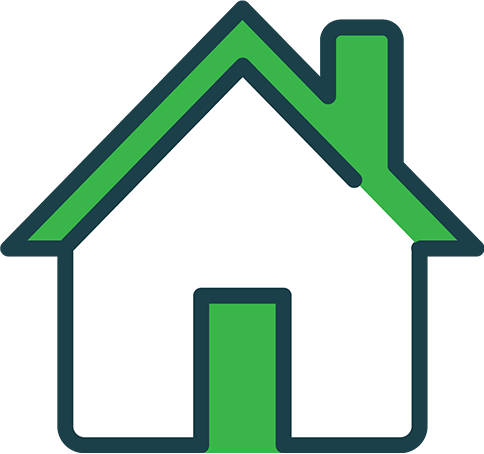 It's Time to Switch Your Homeowners Insurance
We partner with the nation's top homeowners insurance companies so you can get a custom policy at an affordable price.
The editorial content on Clovered's website is meant to be informational material and should not be considered legal advice.
Similar Articles