Does Homeowners Insurance Cover a Water Heater?
Homeowner
/
Does Homeowners Insurance Cover a Water Heater?
An average hot water heater has a 10-year lifespan, which doesn't sound like much in the long run. If your hot water heater bursts, you may be wondering how much repairs will cost. If the right conditions exist, you may even find yourself filing a claim with your homeowners insurance and discovering that the issue may or may not be covered by your policy.
It always helps to be prepared, so let's break down when your homeowners insurance will cover your hot water heater, including any leaking or water damage it causes.
Does Homeowners Insurance Cover a Water Heater?
Yes and no. A burst pipe on your hot water heater or a leaking hot water tank is claimable on your homeowners insurance when the damage was unpredictable or caused by a covered peril, meaning it wasn't the result of old hardware malfunctioning or poorly managed appliances.
If the adjuster determines that your water heater was old and well past the point of being replaced, the damages caused by leaking or bursting may be denied by your homeowners insurance company. More importantly, if the water heater has been leaking for an extended period without you noticing it, the claim for these damages may be denied by your homeowners insurance.
The cost of repairs due to a burst water heater can escalate quickly and substantially if it takes you days or even weeks to notice the leak, which makes you partially responsible for the damages. In these cases, your insurance company may offer to cover part of the claim or opt to deny the claim.
Does Homeowners Insurance Cover Water Heater Damage?
In many cases, you can expect the water heater damage caused by an exploding or leaking water heater to be covered by your homeowners insurance as long as your insurer deems the incident to be a covered peril.
If your water heater was old or in obvious need or repair, your homeowners insurance may deny the claim outright, including any of the water damage to your home as a result of the incident. It's imperative to be mindful of the age and status of your water heater, and other appliances, to avoid the uncomfortable and expensive situation of water damage without the necessary coverage.
Does Homeowners Insurance Cover Hot Water Heater Replacement?
Hot water heater replacement is typically excluded from your homeowners insurance coverage unless it breaks as a result of a covered peril, such as a house fire or hurricane. Because of this, it's often recommended to purchase extended warranties on expensive home appliances that you hope to last a long time.
Even if the incident is deemed an accident and unavoidable, the odds are that your homeowners insurance policy only includes coverage for the water damage caused by a burst pipe or broken pipe that's leading to the unit and not the actual water heater itself.
With water damage, it's always better to be ahead of the curve rather than trying to make due after an accident has occurred. When in doubt, a professional may be able to assess the status of your hot water heater and let you know when it's time to give in and buy a new one.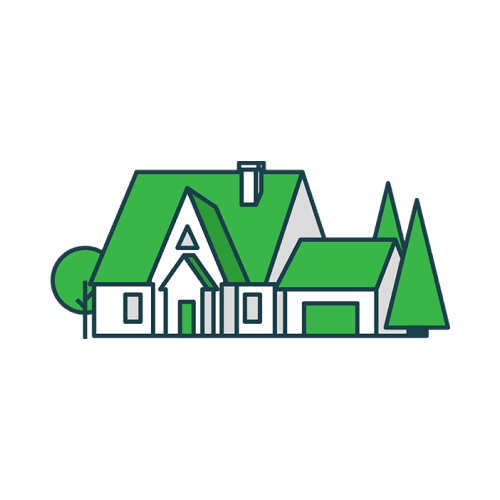 It's Time to Switch Your Homeowners Insurance
We partner with the nation's top homeowners insurance companies so you can get a custom policy at an affordable price.
Claiming a Hot Water System on Insurance
So let's say your water heater burst, completely by accident, and it wasn't old enough to be faulty yet — what's covered? Depending on the specific nature of your homeowners insurance policy, the following expenses may be covered as a result of your water heater bursting in your house:
Extracting or cleaning up the standing water left behind by the water heater.

The extraction of any debris or machinery left behind by your water heater.

The replacement or repair of any furnishings or foundational elements of your home damaged as a result of the burst water heater.
How to Avoid a Broken Water Heater
A hot water heater is such a pivotal appliance to many homes. So why is it that they're often overlooked and taken for granted on a daily basis? If you don't conduct inspections, regularly flush the tank and clean the filter, your unit is almost guaranteed to fault before the allotted 10 years. Or even worse, it could explode or start emitting deadly carbon monoxide into your home.
These are the five most important things to remember about one of the most important appliances in your home: your hot water heater.
When you're dealing with anything that could cause harm, you should always exercise extreme caution. The same thing goes for hot water heaters. The Centers for Disease Control and Prevention recommends a yearly inspection for everyone with water heaters that run on gas, oil or coal.
This is mainly to check for any carbon monoxide leaks in the structure, which could lead to serious health concerns if not caught early. In addition to a yearly water heater inspection, we recommend installing a carbon monoxide detector near your hot water heater.
2. Comply with Building Code
Whether your hot water heater is located in your own home or within a commercial building, it needs to comply with the building code. We highly recommend hiring a professional every few years to do a thorough review of your unit and to keep you up to date on the latest code compliances.
If you're in charge of a commercial location that has a hot water heater, you may want to do this yearly. Complying with the building code makes sure your hot water heater is properly flushed, cleaned and maintained — because it's about more than just the preventative maintenance.
Conducting hot water heater preventive maintenance is good for a ton of different things. Extending the life of your hot water heater is one of the best things that comes out of maintaining it properly.
Over the months and years, mineral deposits occur and sediment builds up inside hot water heaters, which deters them from properly heating the water and can cause dangerous situations to arise, such as carbon monoxide emissions or entirely exploding and causing fire damage to your home
If you're wondering how often to flush the water heater, you've come to the right place. Homeowners should flush their hot water heaters at least once every six months to ensure mineral content doesn't build up too badly. If your home has hard water (like those in Florida), we recommend flushing your water heater every three months or so.
Flushing your system and doing a thorough water heater filter cleaning can extend the life of your unit by a few years. And that means you save a few thousand dollars you would've spent buying a new unit.
4. Increase Energy Efficiency
Proper water heater maintenance leads to increased efficiency over the life of your unit — not to mention it adds years to your unit's life. By properly maintaining, flushing and cleaning your hot water heater, you can ensure the water spigots in your home pump out hot water time after time.
5. Decrease Your Chances of Home Insurance Claim
Should your water heater be damaged by a covered peril, like a hurricane or fire, it may be covered under the Dwelling protection of your home insurance policy. But that portion of your policy doesn't protect against negligence from improper upkeep.
Hot water heaters have the ability to emit carbon monoxide, a potentially flammable substance, into the air of your home or actually blow up and start a fire if not cared for properly. These instances likely wouldn't be covered under your home insurance policy, so proper water heater preventive maintenance is key to avoiding unnecessary home insurance claims.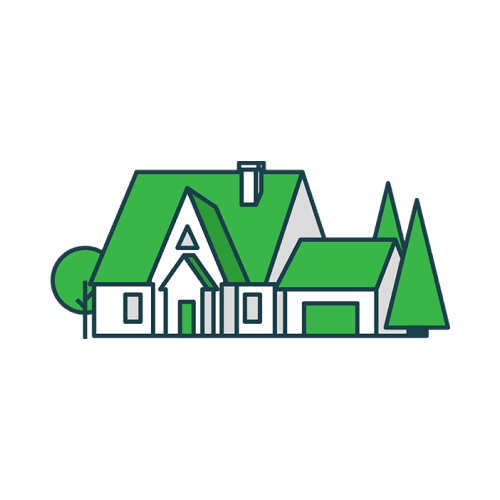 It's Time to Switch Your Homeowners Insurance
We partner with the nation's top homeowners insurance companies so you can get a custom policy at an affordable price.
The editorial content on Clovered's website is meant to be informational material and should not be considered legal advice.
Similar Articles