Does Homeowners Insurance Cover Flooding?
Homeowner
/
Does Homeowners Insurance Cover Flooding?
Homeowners insurance is a necessary entity if you want to protect the biggest purchase of your life, your personal belongings and your financial wellbeing. While homeowners insurance protects your property from a multitude of perils, contrary to popular belief, flooding is not one of those perils.
Since floods have no boundaries or borders to their destruction, they're the most common natural disaster on earth. They derive from any body of water, such as ponds and rivers, and are typically caused by heavy rains — which the entire country is susceptible to.
So let's take a look at the different aspects of flooding, including a breakdown of flood insurance and if there are special circumstances when flooding is covered by homeowners insurance.
Does Homeowners Insurance Cover Flooding?
Unfortunately, homeowners insurance doesn't cover flooding in most instances. Flooding caused by overflowing bodies of water, such as lakes and ponds, are the most common forms of flooding and those require flood insurance to protect your belongings.
Flood damage caused by rain that seeps into your home's foundation is also fairly common and isn't covered by homeowners insurance.
Although you may see your living room as being flooded, the damage technically isn't considered a flood. That sort of destruction would actually be considered water damage, which is one of the most common covered perils by homeowners insurance policies.
So the short answer is that homeowners doesn't cover flooding in any instance. However, what you see as a living room that's been flooded is seen differently in the eyes of insurance carriers.
Is Flood Insurance Included in Homeowners Insurance?
No, flood insurance isn't included in homeowners insurance policies. Flood insurance is a separate policy and, even though it can be purchased in conjunction with homeowners insurance, it can have vastly different coverages and often has different coverage amounts.
For instance, the flood insurance policy you purchase may not come with loss of use coverage, which reimburses you for additional living expenses when your home is damaged and you need to temporarily move out to make repairs. Flood insurance also may not extend to any additional structures on your property, such as a fence or shed.
Since liability injuries aren't a concern when flooding is involved, flood insurance also doesn't come with liability or medical payments coverage, which kicks in when someone is injured on your property and you're at fault.
While homeowners insurance in those states can often top $5,000 per year, a flood insurance policy with similar coverage amounts on the same piece of property may only cost $600 per year.
When you consider that just 1 inch of floodwaters that seep into a home can cause up to $25,000 worth of damage — and that floods are the most common natural disaster on the planet — paying $600 per year for flood insurance seems like a pretty nice bargain.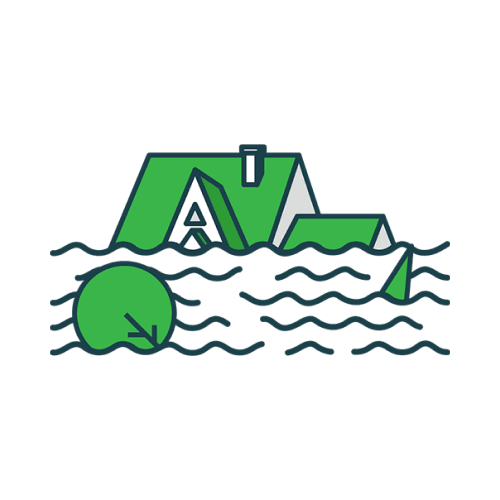 Stay Above Water With Flood Insurance
Do you want to pay for costly and common flood damage yourself or have an insurance policy pick up the tab?
Do Homeowners Need Flood Insurance?
This requirement is in place because, when homeowners still owe money on their mortgage, the lender still technically owns a stake in the home. Your lender may require flood insurance, even if you live outside of a high-risk flood zone, to protect their piece of the investment.
After all, if your home suffers flood damage that you can't afford, the home may fall into foreclosure and then the mortgage company now owns a dilapidated home that isn't worth nearly as much as it should be.
How to Get Flood Insurance
With Clovered, getting flood insurance is quick and easy. Simply fill out our online flood insurance quote form, which takes just a few seconds, and one of our many licensed agents will be able to pair you with the perfect policy at the price you want to pay.
We can easily add flood coverage to your existing policy, or you could get a free homeowners insurance quote to see if we can reduce your rate. After all, we partner with many of the country's top insurers, so we can provide you with many coverage options at affordable prices.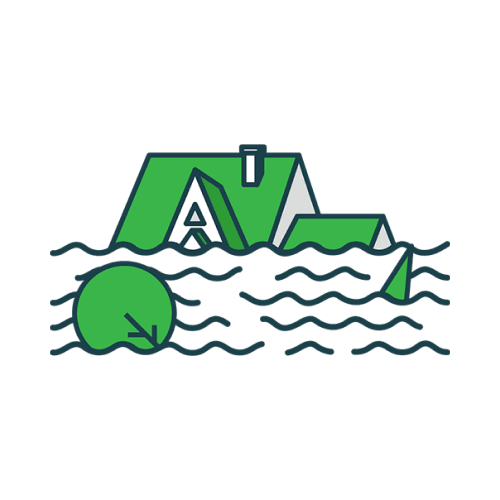 Stay Above Water With Flood Insurance
Do you want to pay for costly and common flood damage yourself or have an insurance policy pick up the tab?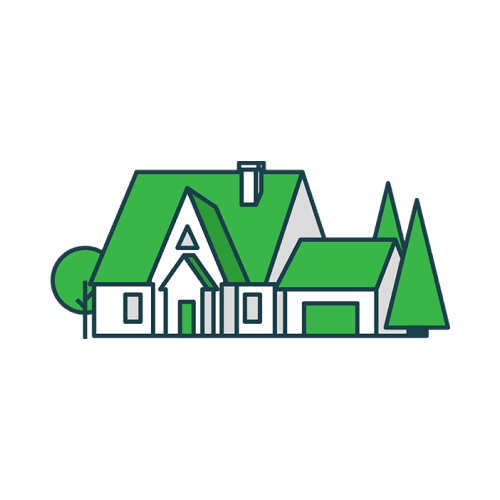 It's Time to Switch Your Homeowners Insurance
We partner with the nation's top homeowners insurance companies so you can get a custom policy at an affordable price.
The editorial content on Clovered's website is meant to be informational material and should not be considered legal advice.
Similar Articles