Does Homeowners Insurance Cover Burst Pipes?
Homeowner
/
Does Homeowners Insurance Cover Burst Pipes?
If an interior or exterior pipe that's connected to your home suddenly and unexpectedly bursts, your homeowners insurance will likely cover the damage caused to your home and personal belongings. Fixing the pipe may fall on your plate, though.
However, if that damage was sustained over a prolonged period of time or caused by general wear and tear or negligence on your behalf, you'll be left high and dry paying for the water damage yourself because homeowners insurance won't foot the bill.
But there are a few times when a sudden and accidental burst pipe may not be covered by your policy. Let's look into some different scenarios of coverage.
When Does Homeowners Insurance Cover Burst Pipes?
Typically, when a pipe bursts suddenly and unexpectedly (including when a pipe freezes during cold weather), homeowners insurance will cover the damages associated with it. But if a frozen pipe was caused by a lack of heat in the home, or when a burst pipe was caused due to clogged drains, rust or a lack of proper upkeep, you'll likely have to pay for the repairs yourself.
Dwelling Coverage for Burst Pipes
If you suffer a covered burst pipe peril, you can expect your home insurer to repair or replace any part of your home that sustains water damage due to the burst pipe. That can include the floors (like carpeting and the actual wood that makes up the surface layer), the walls from the drywall to studs inside, and the ceiling or other fixtures attached to your house, like the air conditioning unit and fans.
Personal Property Coverage for Burst Pipes
The second form of coverage your provider will pay for is to repair or replace your personal belongings that sustained water damage due to the burst pipe. Your personal belongings are anything from your home's furniture to your clothes, electronics, bicycles and other possessions you keep in your home or on the property.
While the actual cash value option factors in depreciation to your belongings' value — and therefore will pay you less than what you purchased it for — the replacement cost option reimburses you for the cost you paid for the item, no matter if you bought it 10 years ago or six months ago.
Loss of Use Coverage for Burst Pipes
The last — and certainly not least — form of coverage you can expect is your policy's loss of use coverage. It will kick in and reimburse you for additional living expenses associated with a burst pipe that temporarily forces you to move out of your home while it's being repaired.
So let's say the burst pipe occurs in the middle of the day while you're at work, and you come home to a swimming pool in your living room. The repairs need to happen immediately to prevent further damage or mold from growing.
Warning Signs That a Pipe May Have Burst
The first warning sign that a pipe may have burst is the sound of running water in your home where it's not supposed to be. If the pipe burst inside your walls, you may notice a discoloration in a part of the wall and damp carpets or floors. One telltale is that your home has a rotten-egg odor or that your faucets are producing less water pressure than normal.
Burst Pipe Insurance Claim Tips & Problems
The first thing you should do if you suspect a pipe has burst in your home — but you can't spot visible damage — is call a plumber to come look at your home immediately. This can be the difference between the claim being covered or not. If you wait to have it looked at and the damage piles up, your insurer could deny your claim due to negligence.
If you spot water damage from a burst pipe, you need to file a homeowners insurance claim immediately. Failure to do so will likely result in the claim being denied. From there, your insurer will bring in an adjuster to determine the cause of the damage and whether or not the claim is covered by your policy.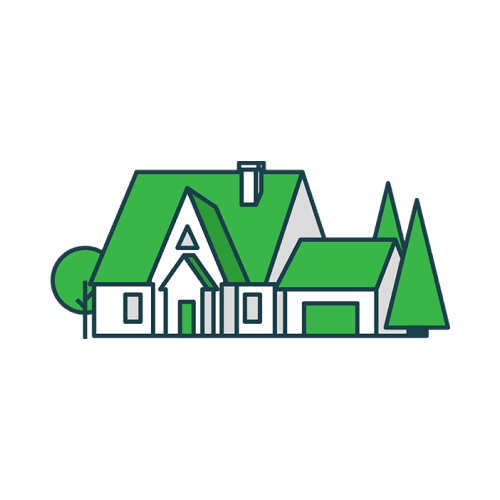 It's Time to Switch Your Homeowners Insurance
We partner with the nation's top homeowners insurance companies so you can get a custom policy at an affordable price.
The editorial content on Clovered's website is meant to be informational material and should not be considered legal advice.
Similar Articles