6 Types of Homeowners Insurance Policies Explained
Homeowner
/
6 Types of Homeowners Insurance Policies Explained
The homeowners insurance coverage you enroll in first depends heavily on your home type. After that, the coverages are taken into account, with more extensive covered perils coming on the HO-3 and HO-5 forms. But before we get too deep into the terminology, let's get into the nitty-gritty and break down policies for all home types.
6 Types of Homeowners Insurance Policies
The six types of homeowners insurance policies you can choose from are HO-1, HO-2, HO-3, HO-5, HO-7 and HO-8. If you look closely, the four and six are missing, which are designated for renters and condo insurance policies. So let's take a look at exactly what those policy numbers mean when it comes to covering perils.
1. HO-1 Homeowners Insurance Policy (Basic Form)
An HO-1 form is the most basic homeowners insurance policy. While it can cover your house sufficiently in many instances, it's boxed as a starter policy that doesn't include some more extensive covered perils, such as damage from downed power lines.
These are the following 10 perils commonly covered:
Vandalism

Theft

Damage caused by vehicles

Damage caused by aircraft

Rioting or civil disturbances

Fire or smoke

Lightning

Windstorm or hail, such as a hurricane or tornado

Explosions

Volcanic eruptions
When it comes to your personal belongings, an HO-1 policy can also be a headache. You may be required to list all your belongings for your insurer to cover them. If you don't list them, they may be excluded from damage — even if the culprit is a covered peril. The easiest way to compile a list of all your belongings is to create a home contents list before you purchase your policy.
The fact of the matter is that an HO-1 policy can leave out some extremely important coverages, so we suggest moving on to purchase at least an HO-2. Many insurers have actually started veering away from selling HO-1 policies, so you may find that getting one of these policies is pretty tough anyway.
2. HO-2 Homeowners Insurance Policy (Broad Form)
HO-2 forms cover a broader range than its HO-1 predecessor, but it still may not be enough coverage to properly your home, belongings and financial wellbeing. While HO-2 forms don't require you to name every single one of your personal belongings to be covered, it still lacks a bit in the covered perils department.
These policies still only provide coverage for the aforementioned 10 perils, so some forms of accidental damage won't be covered, such as water damage from plumbing or a damaged water heater. We recommend forgoing this policy and investing in an HO-3 if the option is available.
3. HO-3 Homeowners Insurance Policy (Special Form)
This brings us to the most commonly purchased and one of the most in-depth and affordable homeowners insurance policies, the HO-3. Commonly referred to as a named perils policy, the HO-3 covers a vast array of 16 types of perils, including the previous 16 under the aforementioned policies.
Vandalism

Theft

Frozen pipes

Damage caused by vehicles

Damage caused by aircraft

Rioting or civil disturbances

Fire or lightning

Windstorm or hail, such as a hurricane or tornado

Damage from smoke

Damage caused by heating, air conditioning or plumbing

Damage due to snow, ice or sleet

Damage from water heater, including cracks, burns or tears

Damage from electrical current, such as downed power lines

Explosions

Falling objects

Volcanic eruptions
Like with anything, this policy does have exclusions and, depending on where you live in the country, different coverage specifications. For instance, things like floods, earthquakes, military activity and general negligence or wear and tear are never covered by an HO-3 policy.
Even if you do invest in an HO-3 homeowners policy, it's wise to consult with your insurer as to what exactly is and isn't covered. That'll leave you well prepared before you may even have to think about filing a claim for damage.
4. HO-5 Homeowners Insurance Policy (Comprehensive Form)
Also called a comprehensive perils or an open peril policy, an HO-5 is wisely deemed as the gold standard of homeowners insurance policies. Its designation is a reference to its accolades of covering all of the aforementioned 16 perils, as well as an abundance of other perils — as long as those perils aren't specifically named in your policy.
This policy also comes equipped with more extensive liability coverage that presents a wider safety net for your personal and financial wellbeing. Even if it's not enough coverage, you can also invest in an umbrella policy to extend your liability protection well into the millions of dollars range per claim.
As a homeowner, we highly encourage you to invest in at least an HO-3 or HO-5 policy. By doing so, you'll sufficiently protect your home, belongings and financial wellbeing from many unexpected perils or damages that could come your way.
5. HO-7 Homeowners Insurance Policy (Mobile Home Insurance Form)
If you live in a mobile home, you'll need a specific policy, as you simply do not qualify for the aforementioned policies. Mobile homes are only eligible to be covered by an HO-7 policy. This policy offers slightly different coverage than an HO-1 with a slightly different subset of covered perils than the 10 commonly found.
An HO-7 still sufficiently protects your home's structure and your personal belongings, as well as some additional living expenses if you're temporarily forced to move out due to a covered peril. But it just may not cover certain perils. Before purchasing a policy, it's best to consult with an insurance agent.
6. HO-8 Homeowners Insurance Policy (Older Home Insurance Form)
To offset some of the risks, and because it may cost much more to repair or rebuild the home than a newer model, it limits your dwelling coverage to strictly market value and takes replacement cost coverage off the table. However, it still provides coverage for your home and belongings due to the same 10 perils in an HO-1.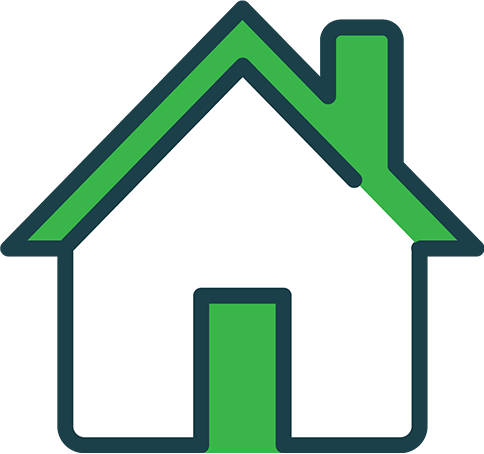 It's Time to Switch Your Homeowners Insurance
We partner with the nation's top homeowners insurance companies so you can get a custom policy at an affordable price.
The editorial content on Clovered's website is meant to be informational material and should not be considered legal advice.
Similar Articles