Does Homeowners Insurance Cover Termite Damage?
Homeowner
/
Does Homeowners Insurance Cover Termite Damage?
One of the worst words homeowners may hear during the course of their 30-year mortgage is "termites." Those pesky insects are a nightmare to homeowners because of the extensive damage they can cause and the amount of money it costs to combat their overactive stomachs.
But even though termites are all too common in America and they can cause extensive and costly damage, the likelihood of you spotting and preventing extensive termite damage is pretty good — especially if you know what to look for.
Getting your homeowners insurance company to pay for said damages is a whole lot trickier, though. This is everything you need to know about termite damage and your homeowners insurance.
Does Homeowners Insurance Cover Termite Damage?
Unfortunately, homeowners insurance typically doesn't cover termite damage because homeowners insurance is designed to cover unexpected damages and perils. Since termite damage is a long, drawn-out process that can take three to five years to cause irreversible damage, it doesn't fall into the unexpected category home insurance companies have designed a business out of.
Since termites eat through wood at an alarming rate and seemingly go for foundational support beams in your house (they must taste better) before they get to your kitchen cabinets, termite damage can be extremely expensive — even if it's caught at an early stage.
The problem is catching damage early. Before we dive into a few ways to spot and prevent termite damage in your home, let's take a look at a few scenarios of termite damage that may be covered by your homeowners insurance.
Which Scenarios of Termite Damage Might Homeowners Insurance Cover?
But just because foundational damage to your home isn't covered when termites are at fault, that doesn't mean termite damage is excluded altogether. There are a few scenarios when your homeowners insurance could step in and pick up the bill.
While the scenarios for coverage are few and far between, homeowners insurance may pick up the bill for wire damage caused by termites. Just because termites like the taste of wood, but hopefully not your hardwood floors, that doesn't mean they won't accidentally chew through a few wires on occasion.
If termites just infested your home, haven't caused too much damage to its structure and accidentally chew through electrical wires, you may have lucked out. It'll help you spot these creatures much sooner, which helps stop damage at the source.
But you may be in even better luck with your homeowners insurance company if they decide to cover damage to your home's electrical wires. Those strained electrical wires could potentially cause a house fire as well, which may be covered by your homeowners policy in certain circumstances.
How to Spot & Prevent Termite Damage
The cost of termite treatment for your home is far cheaper than repairing termite damage to the structure of your home. But spotting the damage before it gets too terrible is a lot tougher than you may expect.
The three most common types of termites are dampwood, drywood and subterranean termites. Though they each like a different type of wood and are found in different regions of the United States, each can cause some pretty extensive damage.
Signs of termite damage can include termite tunnels, which are small tube-like structures around the foundation of your home, wood damage that mimics a maze pattern, flooring that seems to be sagging or deformed or spotting the termites or their fallen-off wings on the floor.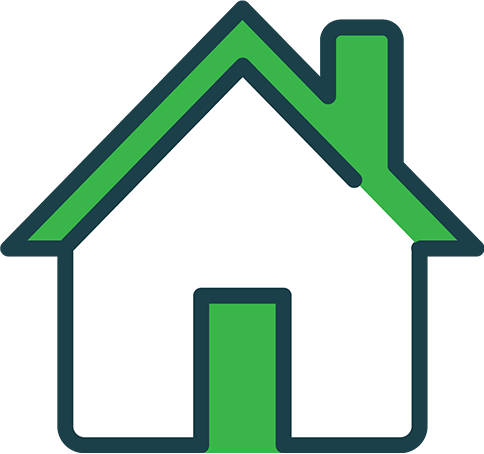 It's Time to Switch Your Homeowners Insurance
We partner with the nation's top homeowners insurance companies so you can get a custom policy at an affordable price.
The editorial content on Clovered's website is meant to be informational material and should not be considered legal advice.
Similar Articles