7 Critical Water Damage Insurance Claim Tips
Insurance 101
/
7 Critical Water Damage Insurance Claim Tips
The Insurance Information Institute reported that water damage claims have only beat out by wind and hail damage over the allotted period of observance, leading to the second-highest percentage of losses as well.
Since water knows no bounds and can easily sneak into your home through many different forms, let's take a look at some of the most common types of water damage claims and seven critical tips you should know when dealing with water damage claims.
Common Types of Water Damage Claims
Flooding isn't covered by home insurance. Instead, you must purchase flood insurance to properly protect your home, belongings and financial future.
Additionally, if water damage temporarily forces you out of your home, loss of use coverage can help to reimburse you for additional living expenses you incur. The following 10 scenarios are among the most common water damage claims filed each year.
Flooding

Sewer Backup

Clogged Toilets

Heavy Rain

Melting Snow

Leaking Roof

Foundation Cracks

Plumbing Leaks

Bursting Pipes

Broken Appliances
The first thing you'll want to do when you notice any water damage in your home is to file a home insurance claim. If the water damage was due to flooding, you'll need to file a claim with your flood insurance provider.
But whatever you do, file a claim first because it gets the ball rolling with your insurance company. Remember that they may be dealing with a lot of similar claims (especially if the water damage was due to a heavy rainstorm, melting snow or flooding), so they'll likely be working on a first-come, first-served approach.
2. Move Undamaged Possessions From Harm's Way
After filing a claim, you'll want to move any of your undamaged possessions out of harm's way so you're not dealing with a bigger headache than you need to. If you're filing a water damage claim, there's a good chance that you may have many damaged items, so salvaging those undamaged items before the water gets to them will limit your claim and your headaches.
Moving undamaged items out of harm's way also allows you to see what's damaged and what's not damaged. The chances are good that items near the water damage may need to be repaired or replaced even with slight water damage.
After the water damage claim has been filed, you'll want to document all the damages by taking photos and videos. This means you must document the standing water, if any, and every single item that was damaged by the water.
While it may be tough for you to determine how much water damage you're facing, documenting everything can make sure you can rebuttal any damage that may be unaccounted for during the claims process.
Having a proper home contents list in place can help you more accurately document the possessions you own, how much you paid for them and the value they still carry. It's simply a document listing all your possessions, when you bought them, how much you bought them for and any pictures of the items if you have them.
After documenting all of your damaged possessions and the areas of your home, you'll want to drain the standing water. Draining the water helps to prevent further damage, such as the water seeping into your floors and walls and spreading through the wood and flooring.
5. Dry the Water-Damaged Areas
When you drain the standing water sufficiently, your possessions and the floors and walls of your home will likely still be water-logged, especially if you have carpeting. To dry the water-damaged areas, you'll need to lift a few corners of the carpet and place fans around the room to dry the affected areas.
Drying the area, especially the walls and carpet, can prevent mold growth. The last thing you want to do after filing a water damage claim is to have black mold spread throughout the affected area and have to file another home insurance claim for mold remediation and removal.
6. Keep All Damaged Items
Even after you dry the area affected by water damage, you'll want to keep all of your water-damaged possessions until your insurance adjuster has had a chance to thoroughly examine them and make an assessment as to how much money you'll get to repair or replace your items.
The last thing you want to do is throw away your items prematurely, so it's best to wait until you're authorized by your insurer in writing that it's OK to dispose of the items. After all, they may need to determine how much you'll get for your items, especially if they're factoring in depreciation.
7. Begin the Recovery Process
Unless something like your roof or walls have been extensively damaged and continue to allow water inside your home, you'll want to hold off on making any repairs until you've been authorized to do so by your insurer.
Waiting for their authorization prevents the risk of making repairs that aren't factored into the total claim value. But if your roof or walls are leaking, it's OK to throw up a tarp or plywood to prevent further water damage.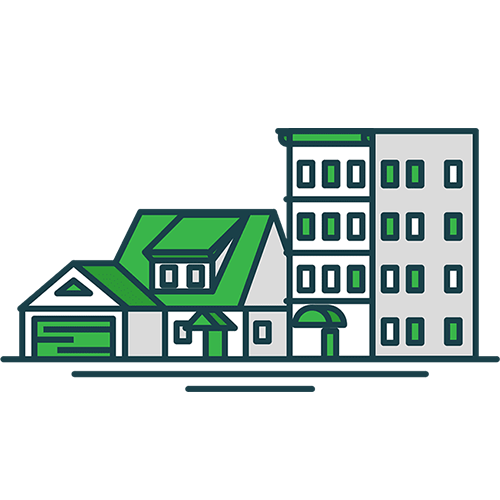 Home Protection Is Just a Click Away
We partner with the nation's top home insurance companies so you can get an excellent policy at an affordable price.
The editorial content on Clovered's website is meant to be informational material and should not be considered legal advice.
Similar Articles