Does Homeowners Insurance Cover Sinkholes?
Homeowner
/
Does Homeowners Insurance Cover Sinkholes?
The Insurance Information Institute predicts the chances of incurring a sinkhole on your property could be up to 1%. That's still relatively low, especially when you consider a sinkhole can occur on your property and not cause any damage to your home.
Sinkholes are sudden holes or cavities that form in the ground where water drains due to erosion of the underlying rock layers.
While sinkholes are more commonly found in areas with significant amounts of limestone sublayers, such as Florida and Texas, they can occur naturally over time in many other areas and can also be caused suddenly by earthquakes.
Let's take a look at whether or not your homeowners insurance policy covers sinkholes and what you can do if your home is affected by a sinkhole.
Does Homeowners Insurance Cover Sinkholes?
No, standard homeowners insurance policies typically exclude coverage for sinkholes, including if one has previously formed on the property. However, many states like Florida, provide policy add-ons that can protect your property from sinkhole damage. States like Florida are required to provide a certain amount of protection against sinkholes within your policy, but this coverage usually isn't sufficient to cover catastrophic damage.
If you live in a state that's prone to sinkholes (which according to the U.S. Geological Survey are Alabama, Florida, Kentucky, Missouri, Pennsylvania and Texas), it's a great addition to opt for additional sinkhole coverage.
After all, sinkhole formation can be predicted in certain areas, but it's extremely difficult to determine exactly where a sinkhole will form. If the ground under your home collapses, it could cause catastrophic damage to your entire home, forcing you to tear it down and rebuild it to maintain structural integrity.
If you don't have adequate sinkhole coverage in place, you'd have to pay to rebuild your entire home. Plus your land would be marked by insurance providers and you may not be able to sell it to anyone ever again.
Adding Sinkhole Insurance to Your Policy
Adding sinkhole insurance to your homeowners policy can help you protect your home's structure, personal belongings and financial future. Sinkhole insurance provides coverage for the structure of your home and any personal belongings damaged by a sinkhole.
Even a slight shift in the earth's surface caused by a sinkhole can cause catastrophic damage, and you may have a 1% chance of facing a sinkhole on your property during your lifetime.
You'd much rather be protected by sinkhole insurance and not need to use it than not to be protected and suffer structural damage to your home and not have sufficient coverage.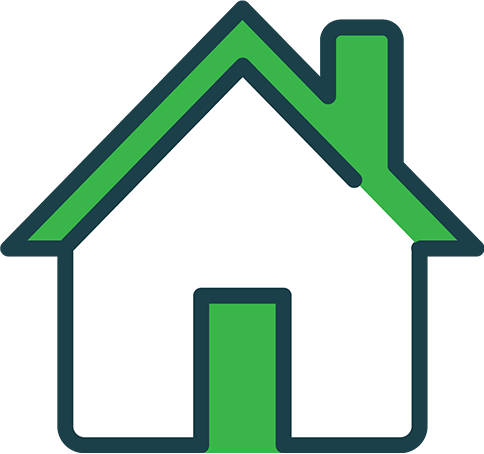 It's Time to Switch Your Homeowners Insurance
We partner with the nation's top homeowners insurance companies so you can get a custom policy at an affordable price.
Can an Earthquake Cause a Sinkhole?
While rare, earthquakes can cause sinkholes to form, among many other catastrophic events. Like sinkhole coverage, earthquake coverage isn't included in a homeowners insurance policy either. If you live in an earthquake-prone state like California, you may want to opt for earthquake insurance to protect your home.
Sinkhole damage to your home caused by earthquakes may qualify for coverage under your earthquake policy if the hole formed suddenly and unexpectedly.
However, if the sinkhole formed months or years after an earthquake, you may be denied coverage under your earthquake policy because the undersurface rock layers had been slowly compromised over a period of time.
How Often Do Sinkholes Occur?
Many sinkholes aren't reported to the U.S. Geological Survey and don't occur directly under or near houses, so there are no concrete numbers to determine how many sinkholes actually occur per year.
However, the Florida Senate Committee on Banking and Insurance reported 24,671 sinkhole-related insurance claims from 2006 to 2010, which totals an astounding 13.5 claims per day over the five-year period.
If you live in a sinkhole-prone state, especially Florida, it's wise to invest in adequate sinkhole coverage for your home. With Clovered, we make it easy to add sinkhole coverage to your homeowners insurance policy. Simply select the check-box when prompted during our simple quoting process and we'll add the affordable coverage to your policy.
How to Detect a Potential Sinkhole
Spotting a sinkhole can be pretty difficult, but there are certain ways you may be able to predict where one may occur. Be on the lookout for a round depression in the earth that seems to be deepening over time, a deep puddle that has formed and drains extremely slowly, any area of property that seems to be sinking, cracks in your driveway or a sudden water-level drop on your property.
While these signs may not always be indicative of potential sinkholes forming, they're starting signs you'll want to be on the lookout for.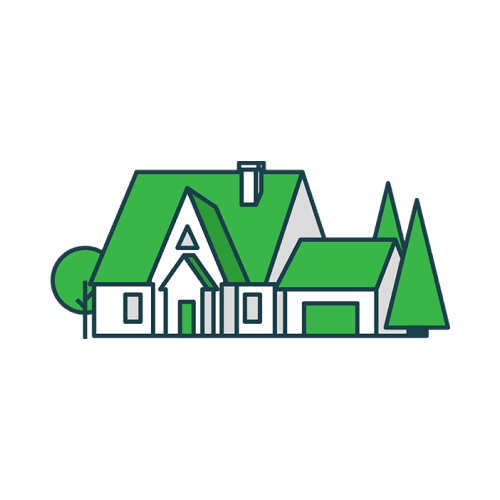 It's Time to Switch Your Homeowners Insurance
We partner with the nation's top homeowners insurance companies so you can get a custom policy at an affordable price.
The editorial content on Clovered's website is meant to be informational material and should not be considered legal advice.
Similar Articles