Does Homeowners Insurance Cover Electrical Wiring?
Homeowner
/
Does Homeowners Insurance Cover Electrical Wiring?
Electrical wiring is one of the most important, often used and least talked about facets of every home. Since you can't see through your home's walls to gauge whether it's in working order or not, it's an out-of-sight, out-of-mind concern — until an issue arises.
Even if all your lights and appliances are working properly, and you can't spot any troubles, that doesn't mean your home's electrical wiring is in proper order. Let's take a look at everything you need to know about homeowners insurance and electrical wiring.
Does Homeowners Insurance Cover Electrical Wiring?
Dwelling coverage in your homeowners insurance policy will likely cover issues with your electrical wiring if the issue was caused suddenly and accidentally by a covered peril. It will not cover electrical wiring issues due to lack of maintenance, general neglect or wiring that's out of date.
The extent of your homeowners insurance coverage can also depend greatly on the age of your home. Knob and tube wiring was commonly used to build homes from 1850 to 1940, aluminum and cloth wiring was widely used from 1960 to 1970 and more modern wiring that's less prone to cause house fires has been used since the 1970s.
These days, it's also common for insurers to deny coverage to homeowners who haven't updated their electrical wiring in at least 40 years.
Outdated Electrical Wiring vs Modern Electrical Wiring
If your home was built more than 40 years ago and its electrical wiring system hasn't been updated since then, it's time to take a hard look into the type of electrical wiring inside — and update it if need be.
While you won't see knob and tube, aluminum or cloth wiring on your local contractor's specialties, that doesn't mean those electrical wiring techniques don't still exist. At least one of those techniques was still popular into the 1970s, so there's a chance older homes still have it.
The main difference between knob and tube wiring and modern wiring is that knob and tube wiring doesn't have ground wiring and it's less insulated, which tends to cause a breakdown over a shorter period of time. A similar thing can be said about cloth wiring, although it's potentially more flammable than any other type.
Under certain providers, knob and tube, aluminum and cloth wiring may require higher rates. It may even require you to upgrade your home's electrical system entirely before you'll be eligible for coverage at all.
Some signs of an outdated electrical wiring system are constantly flickering lights, frequently blowing fuses, major appliances applying strain to your electrical system, sparking when you plug items into your outlets and sizzling static sounds coming from your walls
Nobody ever wakes up and thinks, "I want to pay to update my home's electrical wiring system," But, if your home has outdated electrical wiring throughout, it may be time to let that thought into your mind. With more than 350,000 home fires per year in the United States, many caused by outdated electrical wiring systems, homeowners with knob and tube, aluminum or cloth wiring should look into updates.
It's better to pay for new electrical wiring than have to file a claim for a home fire, so this is what you need to know about outdated electrical wiring systems.
Does My Homeowners Insurance Cover Electrical Problems?
Electrical problems to your existing wiring are typically covered by your homeowners insurance policy unless you have two older types of wiring: knob and tube or aluminum wiring.
Older types of electrical wiring are likely to be faulty, and some insurance providers may require special knob and tube insurance or aluminum wiring insurance to include electrical coverage. Some insurance providers may also deny coverage entirely, forcing you to upgrade your wiring to meet more modern safety standards.
Does House Insurance Cover Electrical Faults?
Most homeowners insurance policies do not include protection against electrical faults. Electrical faults are defined as abnormal equipment failure, typically involving transformers or generators, that can cause your electric wiring to short circuit or emit faulty currents. While some insurance companies will completely deny protection against electrical faults, others will offer coverage for electrical faults for an additional cost.
Does Homeowners Insurance Cover Electrical Panel Replacement?
Like your electrical wiring coverage, your homeowners insurance policy may include replacement of your electrical panel depending on how old your home is and what caused the panel to malfunction in the first place.
As long as your electrical panel and wiring are all up to code, your homeowners insurance will likely include protection if your panel begins to malfunction or poses a significant risk to your home.
If you live in an older home, a faulty electric panel can become a serious hazard, potentially triggering a fire inside your home. In most cases, your homeowners insurance will cover the cost of repairing or replacing your panel as long as they meet certain requirements.
There is typically only one type of electrical panel excluded from coverage, the Federal Pacific Electric Company circuit breaker panel, installed between 1950 and 1960. Because these panels are attributed to higher rates of house fires, many insurance providers won't offer a policy on homes with these circuit breakers, requiring you to replace the panel before applying for coverage.
Knob and Tube Wiring Insurance
Knob and tube wiring was the most commonly used method of residential wiring until the 1940s, and some home insurance companies blacklist any home that still has it due to its high risk to start house fires. Other home insurance companies may welcome it with increased rates. You may have to contact the insurance company directly to make sure you're covered.
From the lack of a grounding conductor (which causes hazardous conditions for bathrooms, kitchens and other rooms that may come in contact with water) to its age, insulation and modifications, knob and tube wiring is not nearly as safe as more modern electrical wiring methods.
For those reasons, you'd be hard-pressed to find any construction company still using this outdated method today. That's because it's now considered pretty risky to the safety of your home. If you have knob and tube wiring in your home, you'll likely have to have the wiring replaced before an insurance company will offer you coverage on your home.
Aluminum Wiring Insurance
Aluminum wiring was a prominent method of electrical installation in residential homes from the mid-1960s to early '70s. Similar to knob and tube wiring, aluminum wiring is an outdated practice that causes more home fires each year than modern electrical wiring.
Due to its age and increased ability to overheat and cause electrical fires, many home insurance companies won't write a policy for a home with aluminum wiring. Compared to its copper wiring counterpart, aluminum lasts a fraction of the life and breaks down much quicker, which can result in more damage to the home from fires.
Cloth is a great insulator, which led to the rise of cloth electrical wiring inside residential homes through the mid-1900s. But for as great of an insulator as it is, cloth wiring is not very durable. It tends to fall off the electrical wires over time, which creates a dangerous fire hazard in your home.
Many homes still have cloth electrical wiring today — even though they're a major fire hazard. Since so many homes have cloth wiring, some insurance companies actually issue home insurance policies, albeit at an increased rate, to homes with cloth wiring.
Can You Get Homeowners Insurance With Outdated Wiring?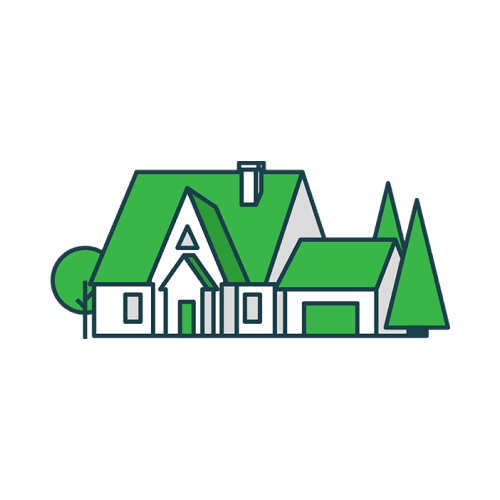 It's Time to Switch Your Homeowners Insurance
We partner with the nation's top homeowners insurance companies so you can get a custom policy at an affordable price.
The editorial content on Clovered's website is meant to be informational material and should not be considered legal advice.
Similar Articles