Does Renters Insurance Cover Storage Units?
Renter
/
Does Renters Insurance Cover Storage Units?
From a price perspective, renting an apartment can make sense no matter where you live. Still, one of the major drawbacks most people encounter at some point in their renting journey is space constraints. That's where storage units come into play.
If you opt to rent an additional storage unit, either from your apartment building directly or through a self-storage company, you might be wondering if renters insurance covers storage units or if you need additional storage unit insurance to ensure your belongings are protected — even if they aren't under your roof. Let's take a look.
Does Renters Insurance Cover Storage Units?
Your renters insurance automatically includes anything that would be in your physical apartment, even if it's being stored elsewhere in a storage unit. But there are some exclusions and limits you need to know about pertaining to damage to your belongings.
Most importantly, many insurance companies only allow a percentage of a renters policy to apply to claims filed toward items that weren't being stored at your primary residence.
If your renters insurance policy only indicates protection up to 10% of your standard policy limits, insurance for your storage unit may not cover the full expense of your items if they're damaged or stolen.
Additionally, storage insurance through your standard renters coverage policy has the same policy limits, regardless of where your possessions are being stored or what caused the damage. If your storage unit is vandalized and your belongings are stolen, the policy limits you've previously set for your renters coverage will kick in.
If your policy indicates that only 10% of your policy limits are applicable towards items stored elsewhere, this can severely limit your coverage.
There is one major exception to these standard terms for storage unit insurance, and that's if you're in the process of moving. When you're moving, if all of your personal belongings are being stored in an off-site storage location, your renters insurance policy likely covers 100% of your policy limits, within a certain window of moving.
Can You Get Renters Insurance On a Storage Unit?
Considering that your renters insurance probably only provides 10% of your policy coverage for items housed in a storage facility, you might want to consider adding extra insurance for storage units.
In most cases, self-storage companies will allow you to add a separate insurance policy to your rental agreement for the storage unit itself. In most cases, additional storage insurance can be combined with your standard renters insurance policy, significantly increasing the amount of money protecting your possessions.
The price and terms of adding extra storage unit insurance will depend on which storage unit company you're utilizing. If having added coverage is important to you, you may want to shop around with different self-storage companies to understand what protections they offer, and how that compares to the terms of your renters insurance.
Protecting Your Possessions With Storage Insurance
If you're utilizing an additional storage unit to help make space in your home, it's important to understand how insurance for storage units works compared to the coverage you have for items being kept in your home.
With very few exceptions, most renters insurance policies include protection for items being kept in a storage unit, up to a certain percentage (usually 10% on most policies). This means you'll have less coverage overall for items that are possibly damaged or stolen while being kept in storage.
If you want to increase the amount of protection you have for storage insurance, inquire with the storage facility to understand if they offer additional insurance and if that coverage can be combined with your renters insurance policy. This will help ensure you have the protection you need while your belongings are being held in storage rather than in your home.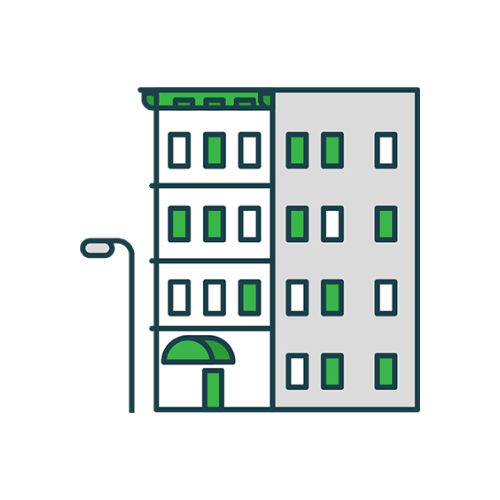 Protect Your Belongings With Renters Insurance
Averaging just $12 per month, renters insurance can protect your belongings for the cost of a few cups of coffee.
The editorial content on Clovered's website is meant to be informational material and should not be considered legal advice.
Similar Articles