How Much Dwelling Insurance Do I Need?
Homeowner
/
How Much Dwelling Insurance Do I Need?
The reason you have homeowners insurance in the first place is to protect you in case disaster strikes. If the worst-case scenario does happen, you'd be happy that your insurance has your back instead of leaving you exposed when you need it most.
So when getting dwelling coverage, just one crucial part of a homeowners policy, you want to make sure that you have enough to comfortably protect you if you need it. Getting less than that would somewhat defeat its purpose. Let's take a look at how to determine how much dwelling coverage you may need.
How Much Dwelling Insurance Do I Need?
When choosing dwelling coverage — which protects the structure of your home, like the roof, walls and windows from over a dozen named perils — you should get enough dwelling coverage to get your house back, or close, to how it was before. If your home is worth $300,000, you probably need $300,000 worth of dwelling coverage.
For example, let's say you live in a $300,000 home, but you opt for $200,000 of dwelling insurance. If a fire burned down your house, the insurance may pay the $200,000 in repairs, but you'd be left paying for the remaining $100,000 or more out of pocket.
If you don't have the extra cash to make it up, you'd have to rebuild for $200,000. This would likely drastically change your lifestyle. Thus, it's best to be covered for as much of your home's value as possible.
Replacement Cost vs Market Value Coverage
There are two types of coverage through which an insurance policy can reflect the value of your home: replacement cost coverage and market value coverage. While each option will protect your home from the covered perils, how they cover you financially differs.
Replacement Cost Coverage
If you opt for replacement cost coverage, your policy will reimburse you for the "replacement cost" of your house after a claim. The replacement cost is determined by how much it would take to rebuild your home in a similar fashion if it was damaged or destroyed. It calculates the cost of materials and labor needed that would get your house back to the way it was.
Your insurance provider, a contractor in your area, or an online calculator can help you determine the replacement cost of your home. Year built, square footage and foundation and roof type are usually considered, among other things.
It's important to note that replacement cost doesn't factor in the land your house is sitting on, and it may not equal how much you paid for it or how much it's currently worth.
You may have bought your house for $300,000, but the replacement cost, the cost of the materials and labor, could be less. The price of a house is determined by factors like the desirability of location, neighborhood, and the real estate market as a whole, which can cause a house to be more expensive than the sum of its parts.
It's important to stay on top of building codes and ordinances in your area, too. Local rules and regulations may have changed since your house was built, which could cause a rebuild to be more expensive than when your house was initially constructed.
A standard replacement cost policy doesn't cover this scenario either, but most insurers offer an add-on you can purchase to include local changes like this. It'll cost extra, though.
It would be very tough for insurers to continually amend policies to reflect your home's constant estimated appreciation or depreciation. This is why replacement cost is based only on raw materials and construction costs, which are much more stable and easier to estimate.
Market value coverage is sort of the other side of the coin. If your house is damaged or needs to be repaired, the market value looks only at what a seller would have currently paid for the house in its regular condition.
This is influenced by the real estate market and things going on outside of your home. This could include your neighborhood, distance to schools and parks, and local crime rates. It considers the reasons why someone would want your house beyond the physical structure.
Market value coverage could be beneficial if your house goes up in value, but it could leave you short-handed, or even very short-handed if your home goes down in value. Insuring your home without actually considering the physical characteristics of your home can be tricky, which is why people usually opt for replacement cost coverage.
Market value coverage is usually cheaper than replacement cost coverage. But in the case of disaster, it could leave you paying for a lot more fixes out of pocket than replacement cost would.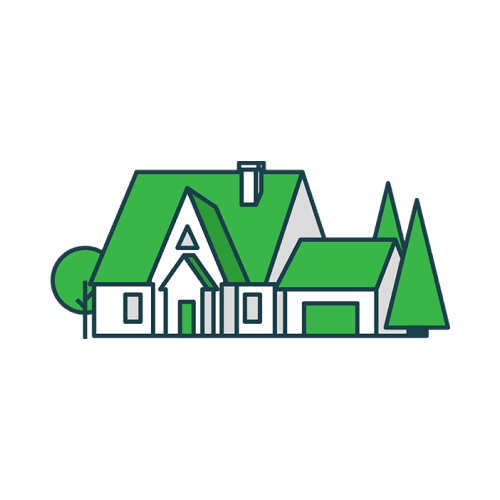 It's Time to Switch Your Homeowners Insurance
We partner with the nation's top homeowners insurance companies so you can get a custom policy at an affordable price.
The editorial content on Clovered's website is meant to be informational material and should not be considered legal advice.
Similar Articles