How Much Renters Insurance Do I Need?
Renter
/
How Much Renters Insurance Do I Need?
When it comes to protecting your possessions and safeguarding yourself from financial burden as a renter, there's nothing more essential than your renters insurance policy.
Still, just having the minimum coverage may not be enough to replace the things you own or to pay for the medical bills if someone is injured on your property and you're found liable.
You don't want to overpay for renters insurance, but you may still be wondering – how much renters insurance do I need?
This guide helps break down the different elements that go into your renters insurance cost and recommends standard minimums to make sure you and your family protected from whatever life throws your way!
Determining Your Renters Insurance Coverage
Like most insurance policies, there are multiple components to your renters insurance coverage.
While you may opt for more specific coverage levels if you run a business from your home, these are the four basic elements you'll need to select coverage levels for:
Personal Property Damage Coverage
Imagine your apartment was turned upside down and everything valuable you own was stolen.
The cost to replace all of those possessions would probably be more than you're willing to pay out of your own pocket. Luckily, personal property damage coverage is there to help out.
When determining how much coverage you need, start by calculating the totals of all of your most expensive possessions (including electronics and jewelry) as a base to work from.
You may want to double that amount to help determine how much it would cost if everything you own was somehow damaged or stolen. You'd rather have too much coverage than too little.
Personal Liability Coverage
If someone is injured in your apartment or something is damaged, your personal liability coverage will cover the cost of court and legal fees, as well as substantial medical bills related to the injury.
In the rare case that the person perishes, personal liability coverage can also help to pay funeral costs.
Dog owners may want to consider increasing their coverage beyond the recommended minimums because this is what covers the cost for dog bites.
In many cases, your landlord or apartment complex may have mandatory minimum coverage for liability protection, but you'll want to check with them and probably still purchase your own policy.
If someone suffers a minor injury in your apartment, your medical payment coverage will step in to help facilitate the cost of medical expenses.
This coverage takes care of ambulance rides, recurring doctor visits and all other smaller charges related to an injury.
Even if the injury wasn't deemed to be your fault, medical payment coverage could still kick in and pick up the expenses.
If your home becomes uninhabitable due to a qualifying peril, your loss of use coverage will step in to help cover the expense of finding temporary lodging, food, and other necessities until the damage to your home is repaired.
Should You Increase Your Renters Insurance Policy?
If you're worried about how your renters insurance coverage will extend to valuables like jewelry, electronics, or art, you may want to double check the fine print on your limits and consider raising the coverage to extend to these items.
Some insurance providers place individual limits (or allow for specific protections) on these types of items, so it's important to consider the value of additional coverage for maximum protection.
Finding The Best Renters Insurance Cost
In addition to the various coverage levels, many insurance companies will allow you to pick the deductible that fits your needs.
In both cases – renters insurance coverage and your deductible – a good rule of thumb is to think about how much you could afford to pay out of pocket if an emergency were to occur.
Your renters insurance policy is designed to help protect you if something unexpected happens, but you need to make sure the coverage levels reflect the expenses you might incur in a real-life scenario.
As you look for renters insurance estimates, minimum coverage levels required by your apartment or landlord may not always be sufficient to fill the gap.
Recommendations like these can help you select the coverage options you need!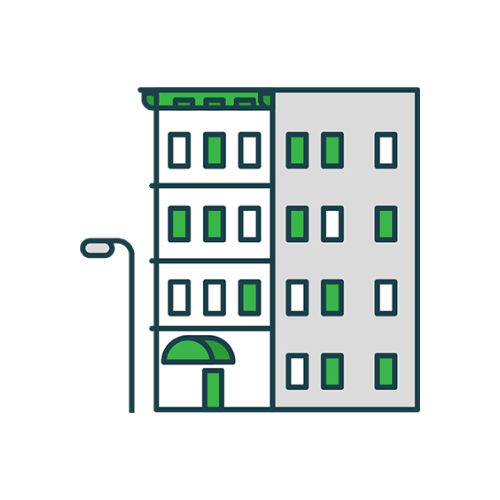 Protect Your Belongings With Renters Insurance
Averaging just $12 per month, renters insurance can protect your belongings for the cost of a few cups of coffee.
The editorial content on Clovered's website is meant to be informational material and should not be considered legal advice.
Similar Articles