Homeowner
/
Is Homeowners Insurance Required?
Is Homeowners Insurance Required?
31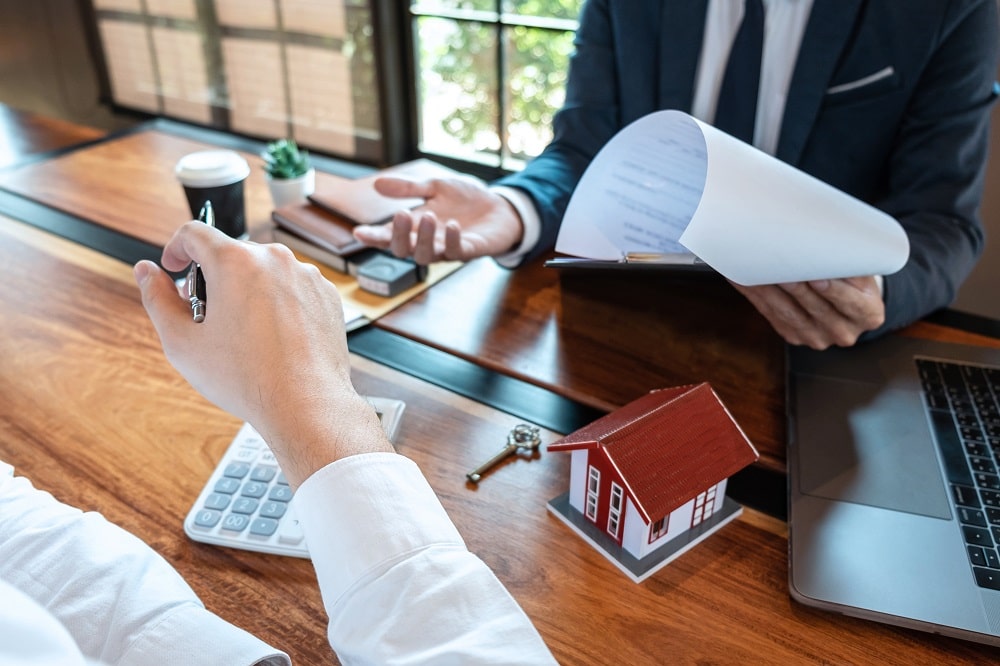 Whether you're buying a new house or have just paid yours off completely, you may be wondering what's expected of you as far as a homeowner's insurance policy goes. Taking care of a home is already a costly affair, and you might not want to add another expense if you don't have to.
There are plenty of strategies you could use to save money, but neglecting homeowners insurance isn't a very highly recommended one. Let's take a look at when and why you probably need homeowners insurance.
Is Homeowners Insurance Required?
Not technically, but you'd be wise not to risk it. The world isn't perfect, and there are a lot of things out of your control. A homeowners insurance policy protects you in a few ways from the things that can go wrong. If something happens to you or your home, you'd rather be thankful you had insurance to help you instead of regretting not having it when it's too late.
However, if you carry a mortgage on your home, lenders may not be so lenient with homeowners insurance requirements.
Is Homeowners Insurance Mandatory?
There is no law saying you have to have homeowners insurance, but mortgage lenders often require you to have a policy before financing your home. Mortgages are loans for houses, so the lender is helping you pay for your property. The company will want to make sure its investment is protected if something happens to safeguard its financial interests.
It's important to note that homeowners insurance isn't included in your mortgage. You may have to pay mortgage insurance, also called private mortgage insurance (PMI) as part of your loan, but this doesn't protect you or your home at all.
This is just further protection for the lending company. You'll be paying mortgage insurance if you made a down payment of less than 20% on your home.
Do I Need Homeowners Insurance?
Additionally, your homeowners insurance acts as a safeguard against lawsuits. If someone injures themselves on your property and sues you for damages, your insurance can protect you financially. It can relieve you of financial liability for these accidents.
If you didn't have homeowners insurance and something catastrophic happened to your house or someone in your house, you'd be forced to pay for the damages out of pocket. For most of us, this isn't a viable option, which is why having homeowners insurance is helpful.
If you've finished paying off your mortgage or purchased your house fully with cash, there won't be anyone making sure you have homeowners insurance. However, a policy is a safe investment that can offer peace of mind.
Do I Need Homeowners Insurance for a Condo?
A perk of condominium living is that you don't have all the worries of owning and caring for a house, like maintenance and repairs. You want less responsibility and more leisure, right? This doesn't exactly exempt you from homeowners insurance, though. Instead, you likely need condo insurance.
When living in a condo, you don't own the building or property around it, so you don't have to worry about insuring that. Your condo management or homeowners association will have a "master policy" that protects the building, amenities and common areas from perils.
This generally includes the land outside the building, the roof, the lobby, elevators, hallways, and amenities like a pool or tennis courts.
You'll likely help pay for the protection of these areas in your HOA dues, but you aren't personally responsible for them. So, what covers you and your belongings?
Condo insurance, similar to a homeowners policy, protects the things in your living area. It has personal property and liability coverage and it financially safeguards you if your unit was damaged by covered perils. Condo insurance protects you from the things your HOA doesn't.
As with homeowners insurance, mortgage companies usually require you to purchase condo insurance when getting a mortgage. It's still necessary to protect both you and the lender during the length of your loan. Also, the building or community you live in may require residents to have some form of condo insurance.
How to Get Homeowners Insurance
The benefits of a homeowners insurance policy are clear, but paying the right price for one is just as important. With Clovered, you can compare quotes tailored to you from top providers completely online. Clovered was built to help you make better insurance decisions with ease. Get a Quote
Compare multiple policies to get the coverage you need at the price you want.
Sign up for our newsletter to get the latest updates.
Please enter email address.
Invalid Email Address.
Similar Articles