Does Homeowners Insurance Cover Theft and Robbery?
Homeowner
/
Does Homeowners Insurance Cover Theft and Robbery?
If you find you've fallen victim to theft or robbery, the first thing you may find disrupted is your peace of mind — and the next things you may not find are your personal belongings.
Having an unknown villain break into your home is a scary, unnerving feeling, especially if you come home to find your things strewn across the floor along with broken glass from the window they busted out.
While the fear will eventually wear off, your personal belongings will not magically appear back in your home. In many cases, the victims are left picking up the pieces and buying new things.
But, luckily for those who have homeowners insurance, it may be there for you to save the day.
Does Homeowners Insurance Cover Theft and Robbery?
Yes, homeowners insurance does cover theft and robbery of your personal property under Coverage C of your policy.
Dwelling coverage (Coverage A) extends protection to your home if the burglar breaks a window, damages a door or causes some other kind of destruction during the break-in.
Other structures coverage (Coverage B) also extends coverage to detached structures on your property, like a shed or carport, if they were damaged or destroyed during a theft. So homeowners insurance has your back in all sorts of situations.
Does Homeowners Insurance Cover Theft of Jewelry?
However, there are some caveats you should know about coverage to jewelry and other high-value items. Typically, homeowners insurance policies only extend a limited amount of coverage to each piece of jewelry, as well as a maximum amount for your entire collection.
Due to the high value of jewelry — and the fact that it's the most lucrative item for thieves — many homeowners policies come standard with jewelry coverage that doesn't exceed $2,500 for the entire collection. Now there's a good chance you have more than that amount, and you're not out of luck yet.
If your total jewelry value exceeds the coverage on your policy, you can opt to add an endorsement, rider or floater to increase coverage for single pieces of jewelry or the entire collection.
These additions to your policy usually kick in immediately and typically aren't too costly, especially when you consider the amount of jewelry you're insuring.
Does Homeowners Insurance Cover Theft Outside the Home?
But what happens if the thief doesn't make it into your home, instead deciding the lawnmower and other tools are far more lucrative than breaking in and stealing things from directly from inside your home?
Luckily, homeowners insurance covers theft for items you keep in your home outside your home. Yup, that brand new zero-turn lawnmower is likely covered by homeowners insurance if someone steals it directly from your property.
Got a shed in the backyard full of tools? Don't worry, your homeowners insurance policy considers those items as personal property and, therefore, will likely extend coverage to those pertinent tools in the event someone steals them from your property.
But what happens when you're traveling and you trust a friendly looking individual to look after your laptop while you use the restroom, finding out five minutes later that person wasn't so trusty and has taken off with your valuables?
While these incidents are oftentimes on a basis-by-basis decision doled out by your specific insurance provider, your valuables that were stolen off your property may be covered as well.
Does Homeowners Insurance Cover Theft From a Car?
If your personal belongings were stolen from your car — whether it was parked inside your garage, outside of your property or at the local grocery store — homeowners insurance can actually kick in and extend coverage to those items.
Your car is still considered your property and, while auto insurance does cover damage caused to your vehicle by a thief or vandal, homeowners insurance can extend coverage to those belongings you keep inside your car.
Knowing Your Deductibles and Coverage Limits
If you're filing a theft insurance claim with your homeowners insurance, there are a few important details you need to know. With every claim, including theft and damage caused by theft, you'll need to pay your deductible before insurance may kick in and pay the remainder.
Deductibles can range from $250 to $2,000 in some cases. So if you have a $500 deductible and $1,500 worth of your personal belongings were stolen, you'd have to pay $500 before insurance would step in and pay the remaining $1,000.
Always check your deductibles and coverage limits before purchasing a homeowners insurance policy. You'll want to make sure you have enough coverage to protect all your belongings in the event of a theft.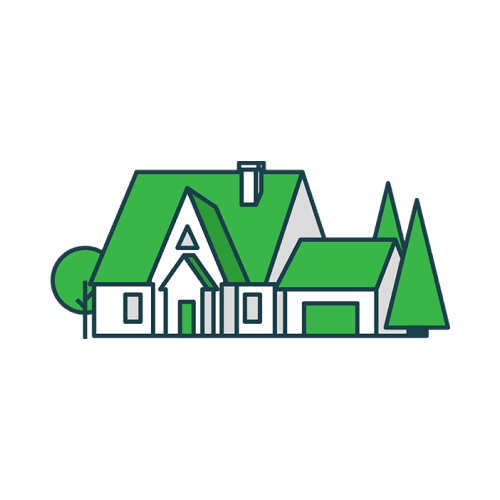 It's Time to Switch Your Homeowners Insurance
We partner with the nation's top homeowners insurance companies so you can get a custom policy at an affordable price.
The editorial content on Clovered's website is meant to be informational material and should not be considered legal advice.
Similar Articles